Tom Holland's New Role in 'Cherry' Makes Him Look Almost Unrecognizable
Tom Holland recently gave fans a sneak peek at his new movie, 'Cherry.' In it, he looks completely different. Tom will be starring as war vet with PTSD who robbed banks. And yes, it's based on a true story.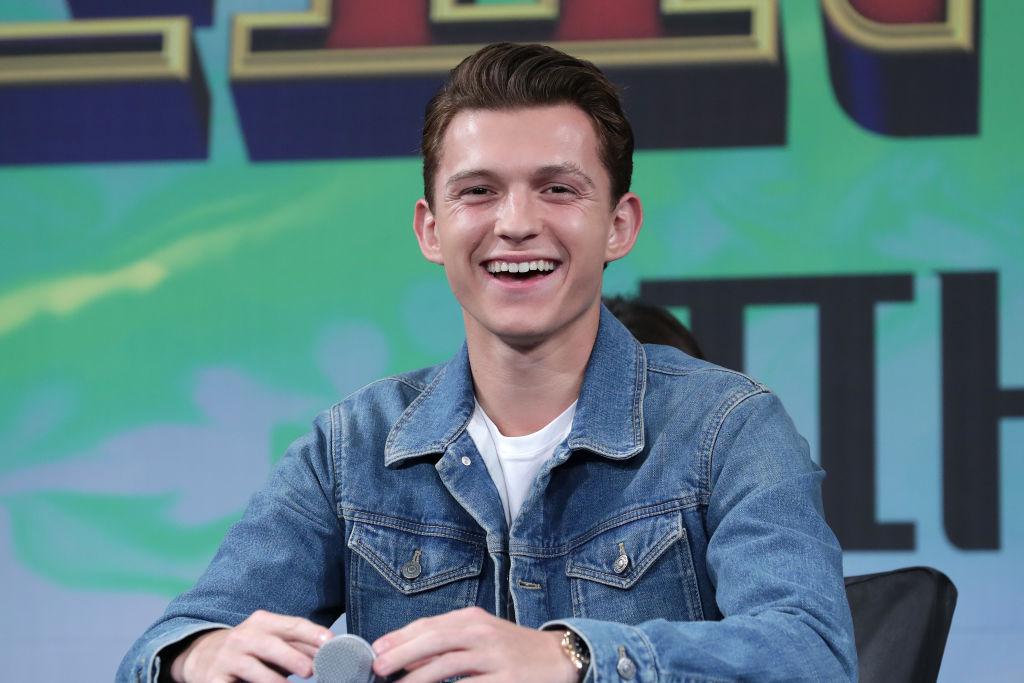 About a week ago, Tom Holland took to Instagram to give fans a sneak peek at his newest film, Cherry. And uh, it's definitely a departure from his sweet, quirky role as Spider Man. In the Instagram post, Tom has a very severe new look. His hair is shaved, and he's pointing a gun at the camera. "No alarms. I'm a wanted man. They'll kill me...," Tom captioned the image. Cherry, which is set to come out in 2020, is about an army medic with PTSD who resorts to robbing banks when his drug addiction eats up all his money.
Article continues below advertisement
Cherry is based on a true story.
Cherry is based on the novel of the same name by Nico Walker, and was published in 2018. The novel is semi-autobiographical; Nico was sent to federal prison for robbing banks and has been an inmate since 2013. According to The Guardian, Nico joined the U.S. army as a medic, and served 11 months in Iraq. When he came home, he was diagnosed with PTSD and as a way to self-medicate, started doing heroin and robbing banks to make money.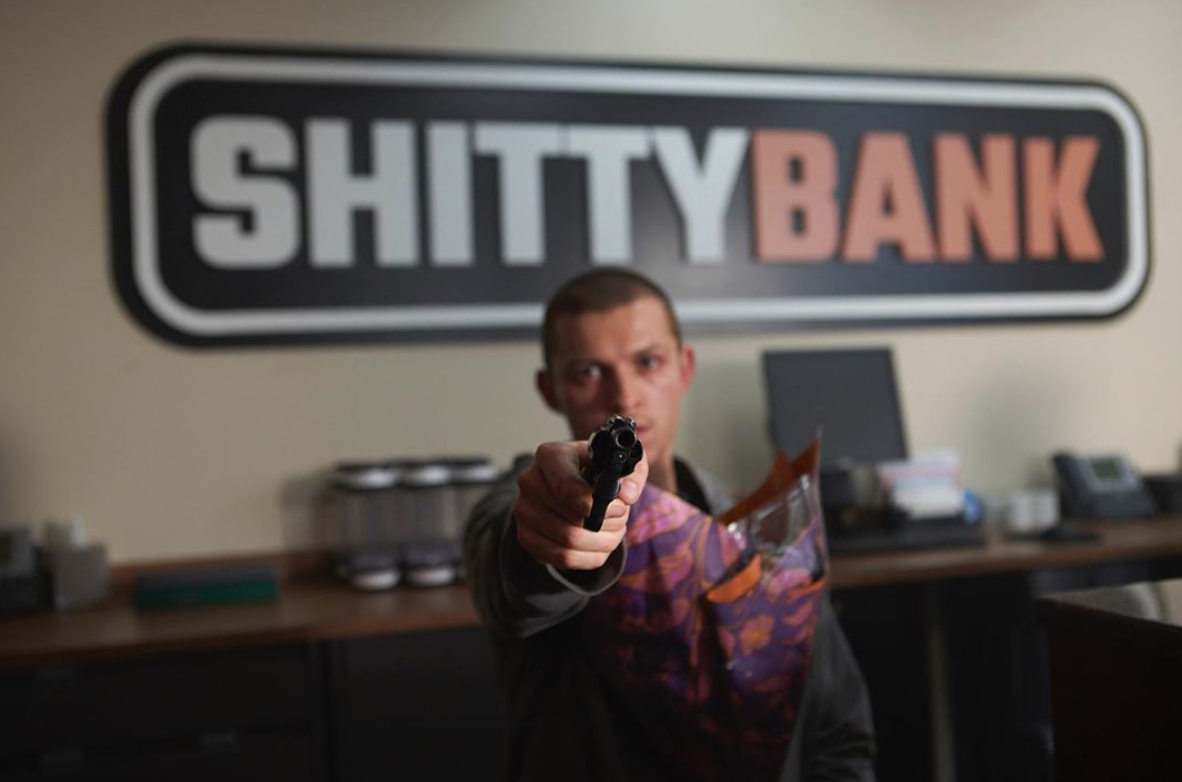 Article continues below advertisement
Nico carried out a total of 10 heists in four months until he was finally arrested and given 11 years in federal prison. When asked by The Guardian if his novel is indeed autobiographical, Nico answered, "On a very basic level it isn't what happened to me. The military parts are the ones that most closely mirror my experience. But even then, there's a lot that's quite different." Nico wanted to write a novel that depicted just how dark his time in Iraq was.
"I needed to show it for how it really was and dispel any myths. It was a pretty bad experience. We had been told there was this existential threat [to the Iraqis] we were supposed to prevent and it turned out to not be the case. Going there, you find out you're the problem. It seemed like we were trying to provoke as much fighting as we could," Nico said.
Article continues below advertisement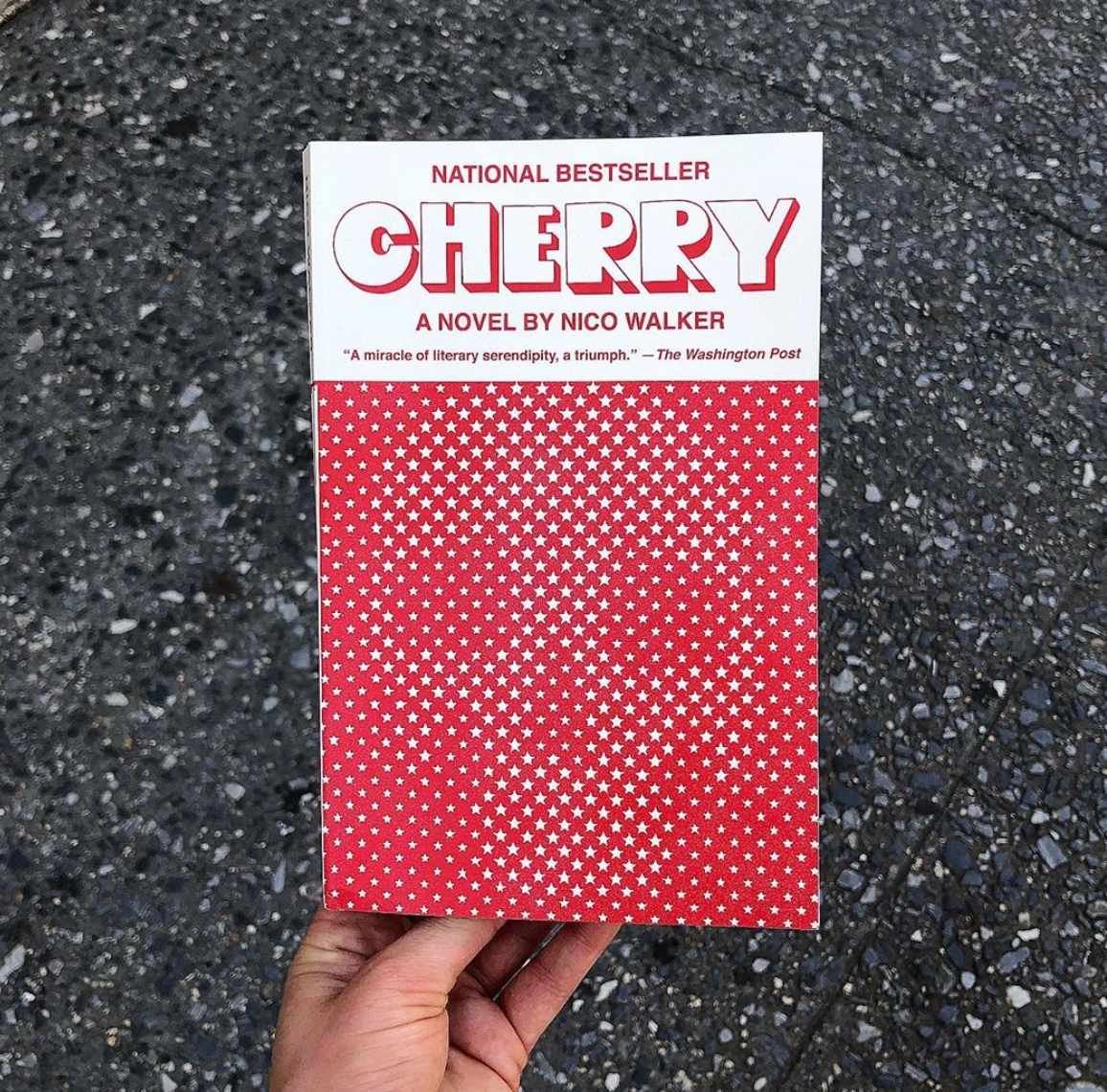 The idea of writing a novel came about after a Buzzfeed article was written about Nico: "How a War Hero Became a Serial Bank Robber." The article details exactly what happened to Nico right up his arrest, his background, and his thought process during his time as a bank robber.
Article continues below advertisement
Nico didn't exactly have a clean record before he joined the military.
Nico told The Guardian, "I was a criminal before Iraq. I used to sell marijuana. I'd broken into a house or two. So I had that aspect. But when I was arrested, I couldn't understand what the big deal was. I was a little bit out of my mind at the time. Compared with what I'd been doing in Iraq, robbing banks seemed like kids' stuff. Obviously it was wrong; I realize this now."
Article continues below advertisement
Here's what else we know about Cherry.
While we don't know *too* many details about the film adaptation, it's been confirmed that Anthony Russo and Joe Russo will be directing. The Russo brothers have directed Marvel movies like Captain America: The Winter Soldier (2014), Avengers: Infinity War (2018), and Avengers: Endgame (2019). Aside from Tom, we know that Bill Skarsgård, Jack Reynor, and Michael Gandolfini have been cast.