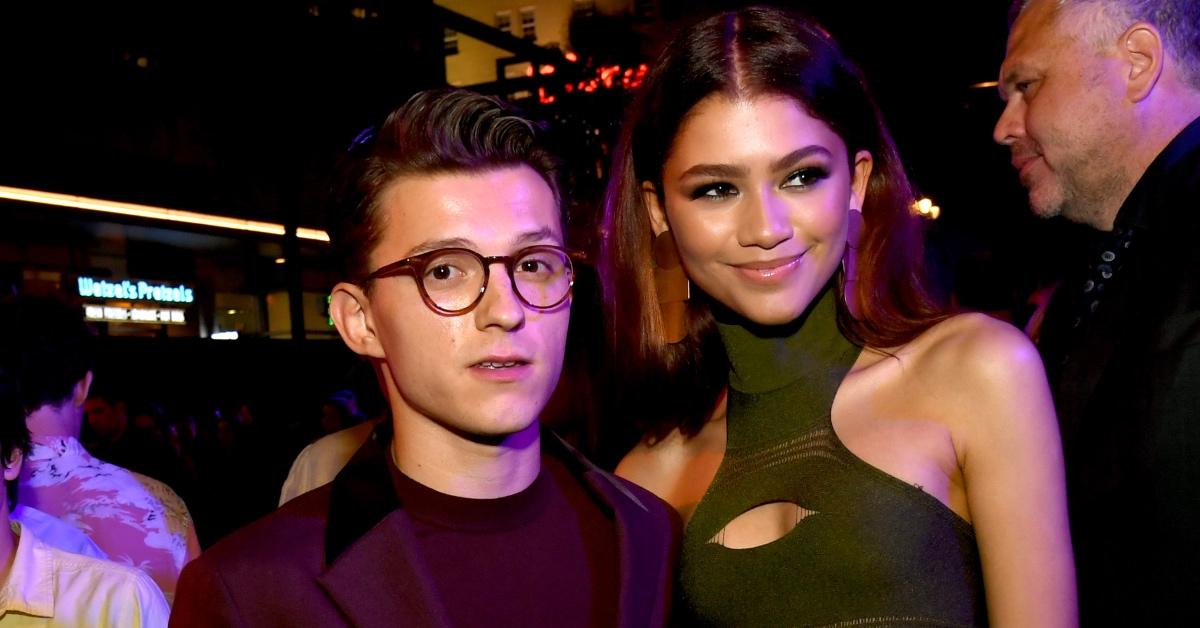 Tom Holland and Zendaya Caught K-I-S-S-I-NG — but Are They Really Dating?
By Distractify Staff

Jul. 2 2021, Updated 4:01 p.m. ET
Since he's one of the most eligible bachelors in the Marvel franchise, fans are doing their best to figure out whether Spider-Man himself Tom Holland is single or presently dating.
Article continues below advertisement
According to the rumor mill, the British actor has been linked in the past to co-star Zendaya, digital producer Olivia Bolton, and more recently, actress Nadia Parkes.
However, it seems that those Zenadaya rumors are finally true! Keep reading for everything we know about the rather private 25-year-old British star.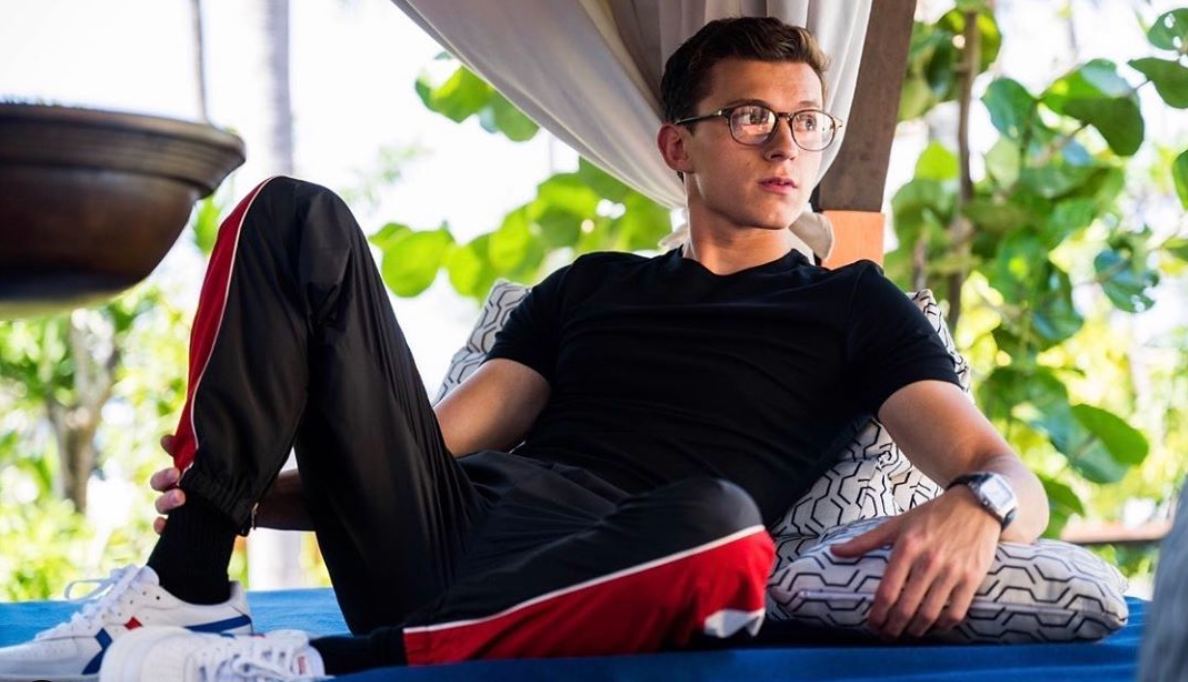 Article continues below advertisement
Tom Holland's rumored new girlfriend is none other than Zendaya!
It might not be Instagram official, but Tom was recently spotted kissing his longtime "friend" Zendaya. In photos obtained by Page Six, the actors can be seen "making out" in LA traffic.
According to the outlet, Tom also met Zendaya's mom, Claire Stoermer, so things might be more serious than fans realized.
It's not a big surprise that Tom is seemingly dating Zendaya. The actors have been linked since Spider-Man: Homecoming in 2017.
"They've been super careful to keep it private and out of the public eye, but they've gone on vacations with each other and try and spend as much time as possible with one another," a source told People magazine at the time. However, the couple denied dating rumors, and by 2019, Tom was linked to Olivia Bolton.
Article continues below advertisement
More recently, Tom was rumored to be dating actress Nadia Parkes.
The rumors started back in the summer of 2020 when Tom posted a few photos of his time hanging out with The Spanish Princess star on Instagram, where he has more than 4 million followers.
Nadia did the same on her account, posting a photo of Tom on a golf course with the caption, "If you can't beat em, join em."
Article continues below advertisement
Altogether, those couple of Instagram cross-posts were all the evidence the internet needed to conclude that Tom and Nadia were indeed a pair. 
While Nadia has since disabled comments on the post, Elle reported that Tom had initially commented twice on the golf shot. "Fairway to heaven," he wrote first, along with a heart-eyed emoji. Later, he added, "Tiger don't be mad. I always wear red on a Sunday."
Around the same time, The Daily Mail clarified that Nadia and Tom were spending their COVID-19 isolation period together. "It was early days for Tom and Nadia when the lockdown was announced," writes the source. "They made the decision to isolate together, and things have been going great between them. Tom has told friends and family they're in an official relationship and living together so soon into their romance has only made them stronger."
However, it looks like Tom has officially moved on.
Article continues below advertisement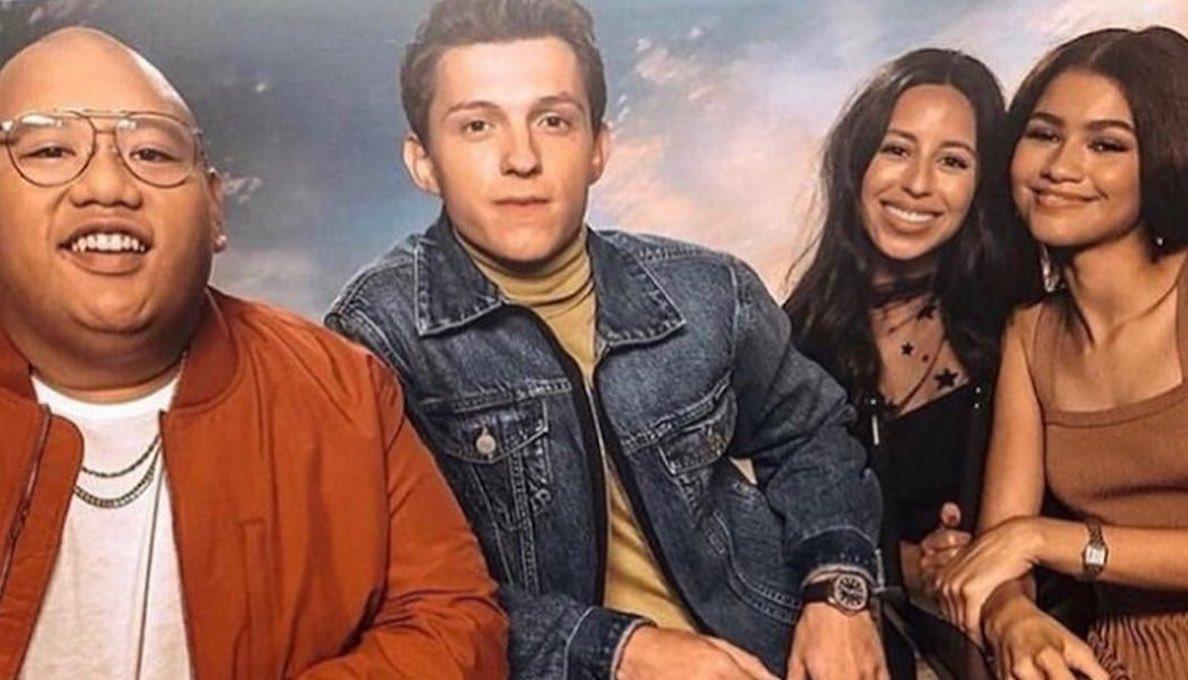 Fans can expect Tom to keep his relationship with Zendaya super private.
Tom is very self-aware about his Instagram presence and the conclusions fans would draw about his relationship status. He told Esquire earlier in 2021 that his massive fanbase was a big reason he's so guarded about his love life online. 
"If you were to break up with that person, people will have their own opinions as to why you broke up or whose fault it was," he said. "And me being a famous person and having people that love me around the world, if I were to break up with a poor girl, they might think it was her fault. And I wouldn't want that pressure to be on someone because of me."