Tom Holland Does Have a TikTok Account, but He's Never Actually Uploaded to It
Does Marvel's darling actor Tom Holland have a TikTok account? There are tons of people who think the young man does, but that's not the case.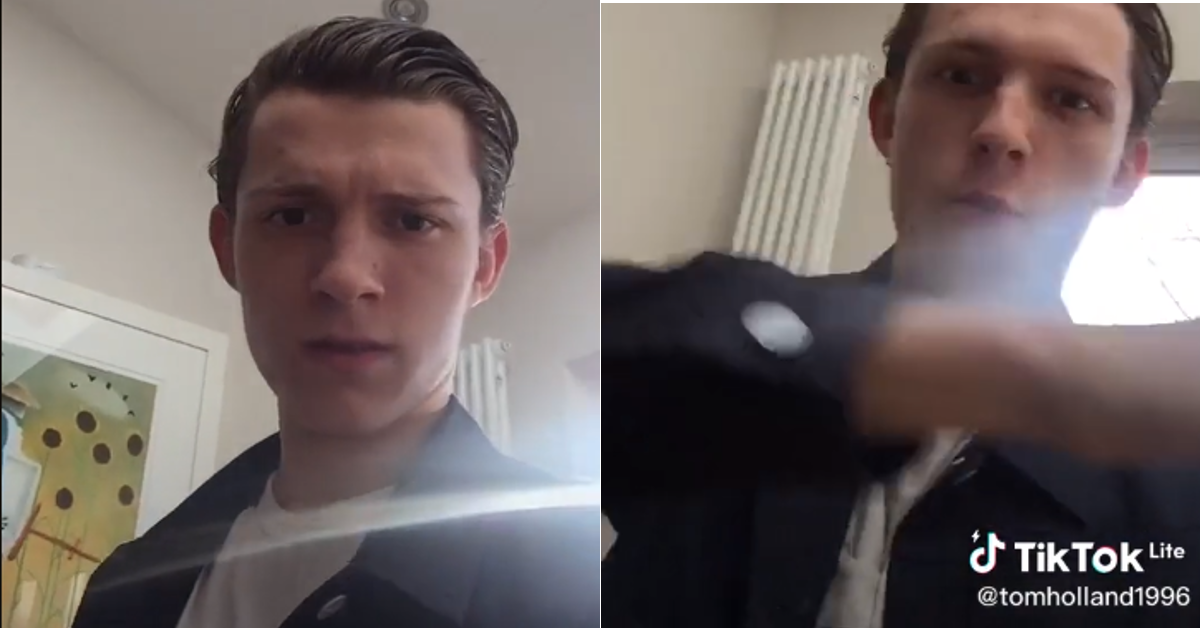 There are tons of celebrities on TikTok who are absolutely crushing it on the social media platform when they aren't filming hundred-million-dollar blockbuster movies and earning worldwide fame, recognition, and adoration.
While "e-celebs" are kind of seen as Z-list talent when compared to Hollywood's heaviest hitters, there are tons of people who love using TikTok and would love to see their favorite movie stars on it, which is why people are wondering if Tom Holland is on the platform.
Article continues below advertisement
Is Tom Holland on TikTok? Yes and no.
While Will Smith, Jason Derulo, Nick Jonas, and many others all have TikTok accounts and post regularly to them, you won't find an official Tom Holland one on the list that he actively uses. The 24-year-old is probably the perfect demographic when it comes to age bracket for TikTok and he'd undoubtedly get tens of millions of fans immediately before probably posting anything if he ever were to get a verified account, but he doesn't officially have one he's active on.
That hasn't stopped throngs of people from creating their own fan accounts that have managed to amass some respectable followings of their own, and people love gushing over the young actor on their own uploaded posts.
He's so popular that someone just created a @tom.holland1996 TikTok account without any videos and just a photo of the young actor and it has 11,000 followers.
But what about this one below?
Article continues below advertisement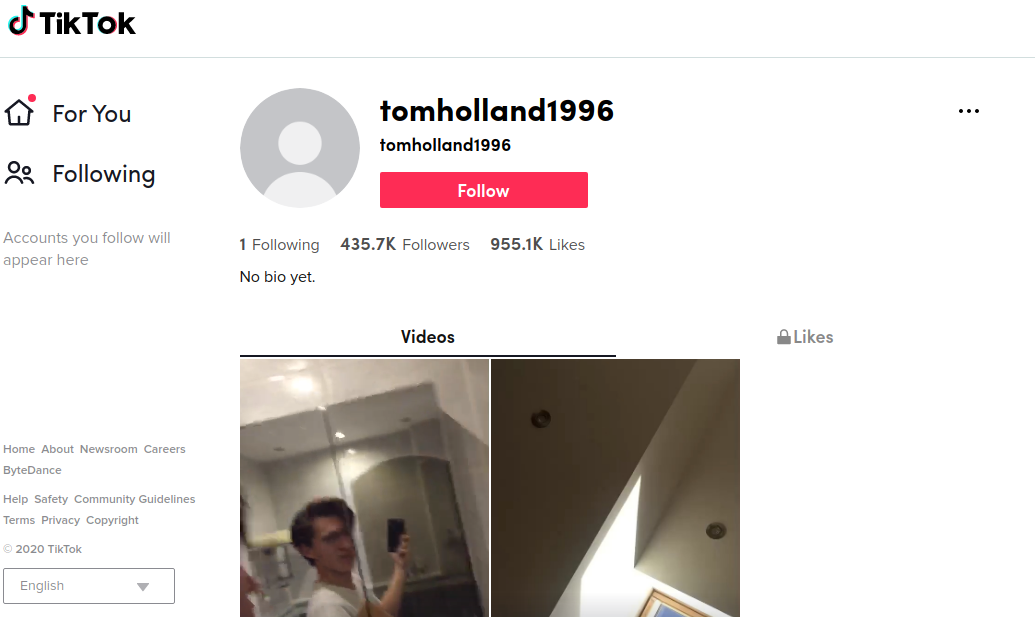 Well the thing is, Tom had Musical.ly account. Musical.ly was rebranded to TikTok and Tom never started an account on the new platform but some of his videos moved over in the migration.
While some TikTokers might be upset that Tom's not gyrating to some popular tune or creating some weird effects video to "M to the B," he's got his plate pretty full.
Article continues below advertisement
Being the future for Marvel films for possibly decades to come means he's in a pretty great position when it comes to film work. Not to mention he's currently enjoying some great reviews for his awesome Netflix flick The Devil All the Time.
He's also the head of another major motion picture franchise, Uncharted, which has had a heck of a time filming in the wake of the COVID-19 pandemic.
Article continues below advertisement
People still seem convinced that Tom Holland does actually have an active TikTok account, though.
So, yes, if you can call a super outdated Musical.ly account a TikTok account, we suppose Tom sort of has a TikTok. But, as stated earlier, however, he really isn't posting on it, and it only has two of his older Musical.ly videos. They've still got tons of views, however. Check them out below.
Article continues below advertisement
Perhaps the day might come when Tom begins updating that account again, but we're not going to be waiting around for it. Spider-Man's a little busy at the moment.