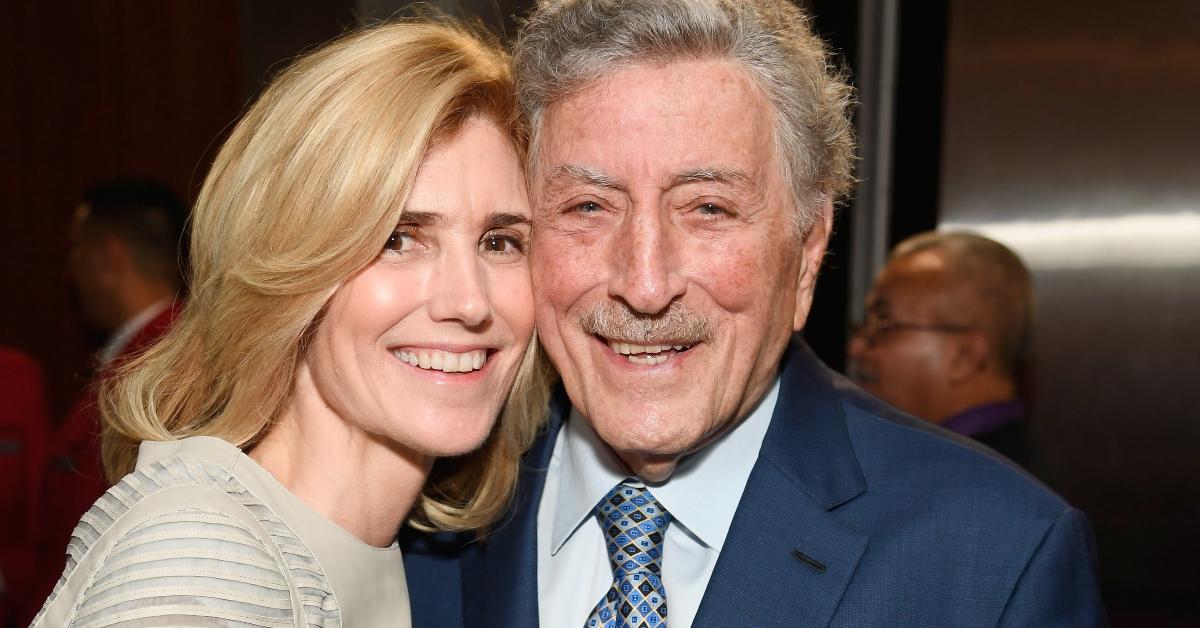 Tony Bennett's Wife, Susan, Says She Wants to Be the One Taking Care of Him
Legendary singer Tony Bennett received an Alzheimer's diagnosis as early as 2016, a new article by AARP reveals. He and wife Susan Benedetto saw it best to keep the condition a secret — until now. Tony's symptoms are getting worse, which is what led the duo to share the devastating news with fans.
Article continues below advertisement
Tony Bennett's wife, Susan, gave a health update in a recent interview.
As Susan told CBS This Morning, Tony continues to live an active life — and he has no intention of slowing down anytime soon. As she also explained, Tony is still able to recognize her.
"He knows all his kids, absolutely. And he knows me. When you're somebody's caregiver 24/7, it goes a long way if they still know you. You know, every night when we go to bed, he says, 'I love you, Susan.' And every morning when he wakes up, he says, 'I love you,'" she added.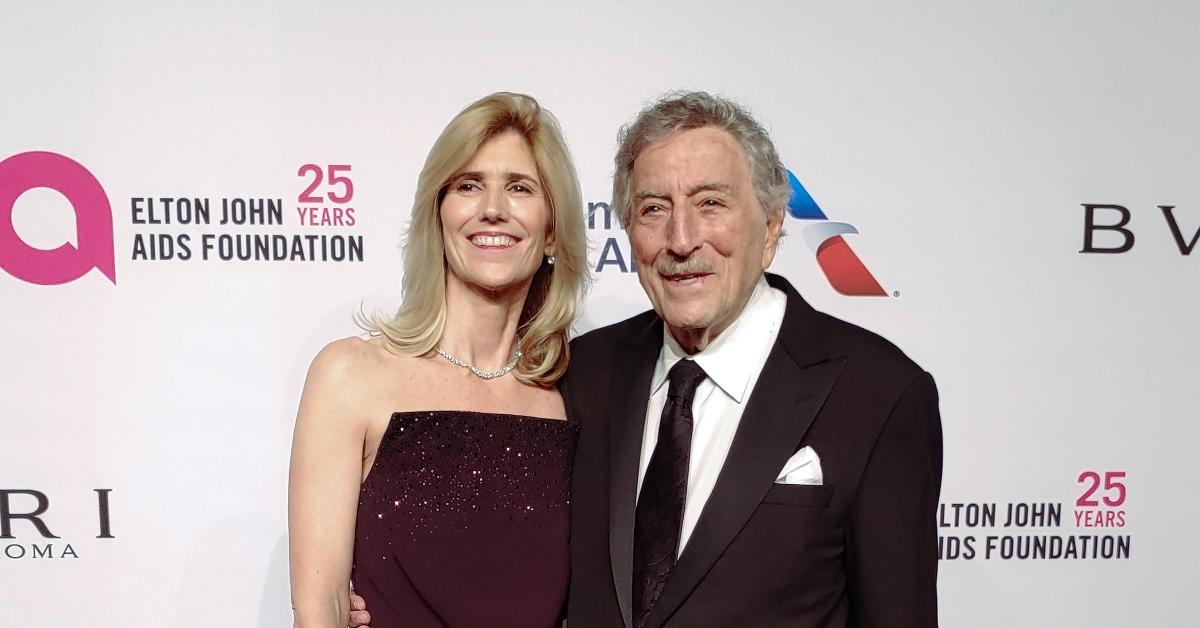 Article continues below advertisement
"If someone has to take care of him, I want it to be me. … There is nothing that gives me really greater joy or greater pride that I'm able to be with him and take care of him," Susan told CBS This Morning.
Tony Bennett first met Marion, Susan's mother, when she was still pregnant with Susan.
Tony and Susan started dating over three decades ago, but there's a chance that they met for the first time much earlier than that. Susan's parents, Marion and Dayl Crow were among the singer's biggest fans. They even asked him for a picture at a concert he gave in San Francisco, Calif., in 1966.
Article continues below advertisement
"As fate would have it, Marion was pregnant at the time with … Susan! It's a photo we all laugh about knowing the incredible turn of events that followed," Tony wrote in his 2016 memoir, Just Getting Started.
Susan's parents would regularly play Tony's songs while she was growing up, as per MailOnline. In no time, she developed a fascination with his work as well.
Article continues below advertisement
Eventually, Susan became the president of Tony's Bay Area fan club. She even met him at one of his concerts — which is how they first got talking.
"When she was 19, she had tickets to see me perform at the Masonic Temple in San Francisco, and she put in a request to say hello backstage after the show, probably not expecting a response," Tony wrote in his memoir.
Tony was married to Sandra Grant Bennett at the time. It's understood that he and Susan started dating after his divorce from the actress.
Tony and Susan tied the knot in 2007.
Tony and Susan tied the knot in an intimate-feeling wedding ceremony in 2007.
Mario Matthew Cuomo, the former governor of New York, and his wife, Matilda, served as their witnesses, a previous article by People reveals.
Article continues below advertisement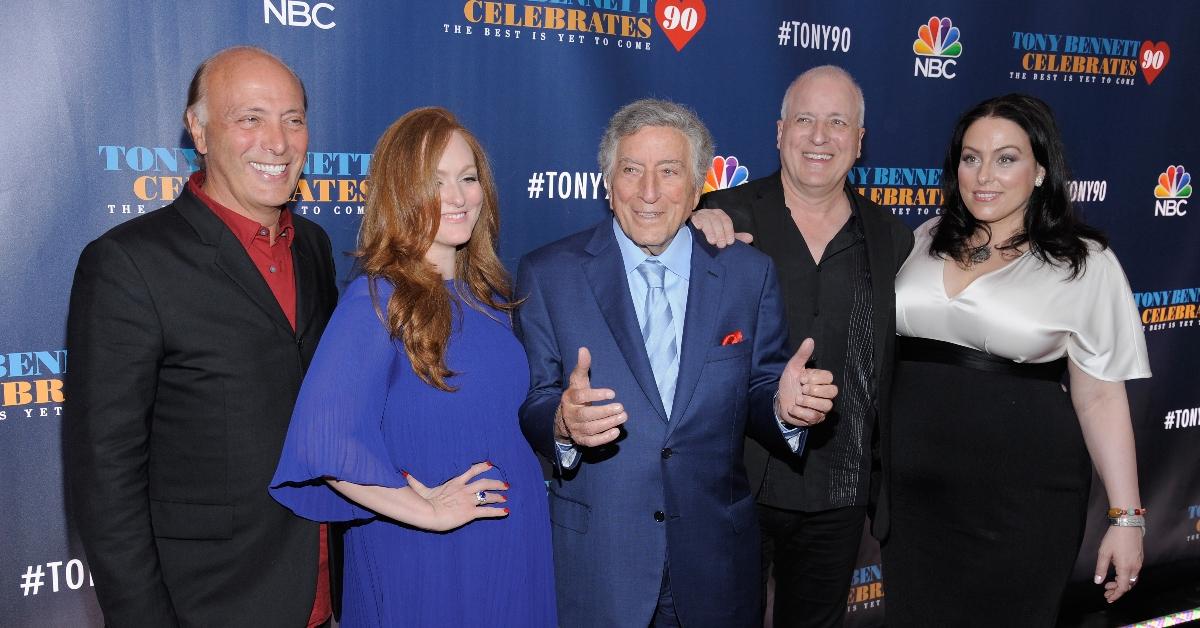 Tony shares two sons with Patricia Beech and two daughters with Sandra.
Tony and his first wife, Patricia, share two kids, D'Andrea (aka Danny) and Daegal (aka Dae). Danny has acted as Tony's manager for over four decades now, as per AARP. Dae earned recognition as a prominent audio engineer and producer.
Tony and his second wife, Sandra, share two daughters, Joanna and Antonia. Joanna forged a career as an actress with appearances in movies like Goodfellas. Antonia is a singer and actress.