Tony Bennett Has Been Married Three Times and Has Four Children
Although he's had a legendary career as a jazz singer, plenty of Tony Bennett's biggest fans don't know much about his family or children.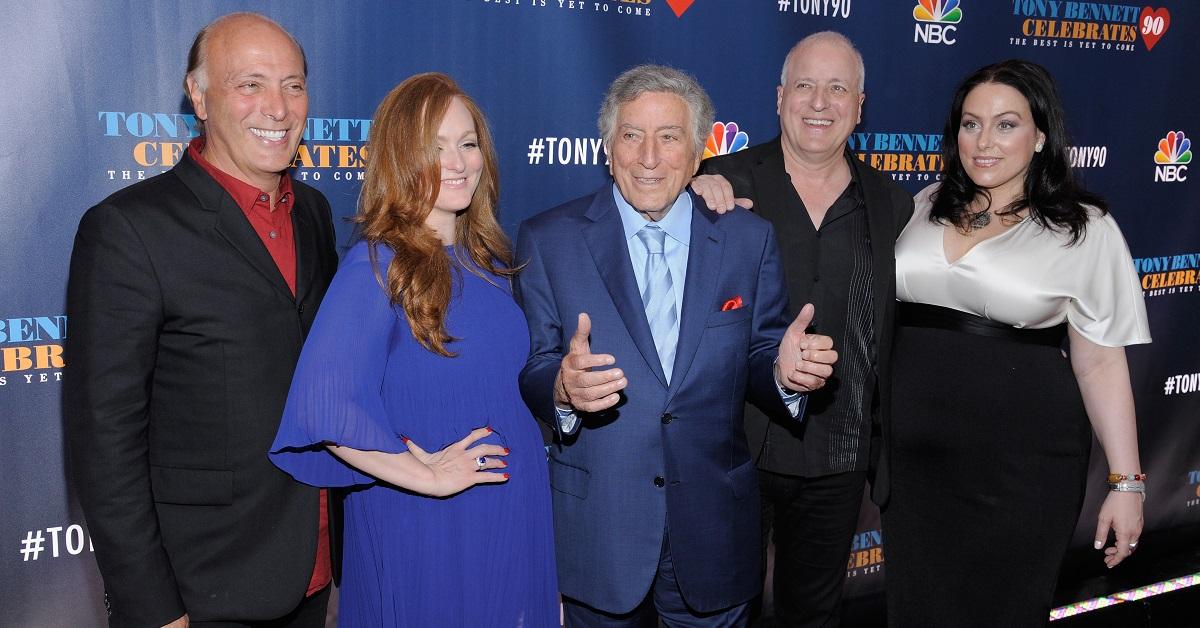 Thanks to his decades singing in the jazz world, Tony Bennett has already cemented his legacy as a musical icon. Even as his public legacy is no longer in doubt, though, many of Tony's fans know less about the personal legacy that he leaves behind, which includes his family and his children. Tony has spent decades in the spotlight, but he's also been a father for much of that time.
Article continues below advertisement
Who are Tony Bennett's children?
Tony has been married three times. His first marriage was to Patricia Beach, who he married in 1952. When the two were married, thousands of fans gathered outside the cathedral in mock mourning because Tony was officially off the market. Tony and Patricia had two sons, D'Andrea, who went by Danny and was born in 1954, and Daegal, who went by Dae and was born in 1955.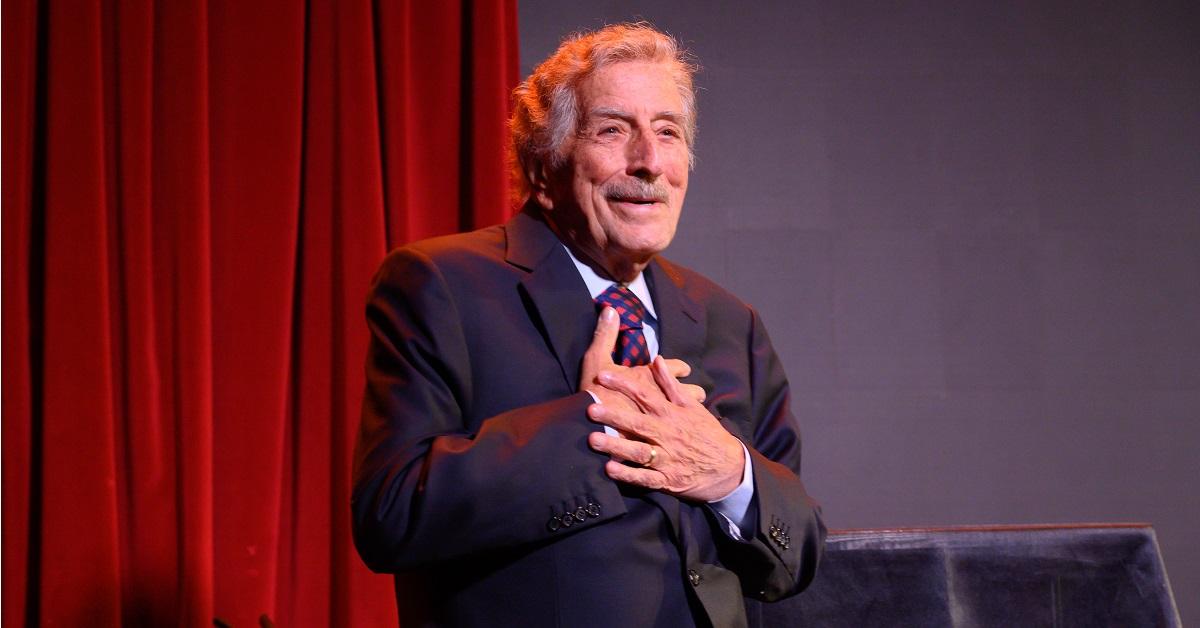 Article continues below advertisement
Tony and Patricia separated in 1965, citing Tony's constant time on the road as one of the reasons for the end of their marriage. In 1969, Patricia sued Tony citing adultery, and the two were officially divorced in 1971. Following his separation from Patricia, Tony got involved with actress Sandra Grant, who he quietly married in 1971. Tony and Sandra had two children together, Joanna, who was born in 1970, and Antonia, who was born in 1974. They were married until 1983.
Tony Bennett's children went into show business.
Tony's four children have all had an impact on his life. Tony's eldest, Danny, has produced much of his father's music in more recent years, and he is also a father himself. It seems that Danny has spent much of his life helping to manage his father's career.
Dae, meanwhile, followed his father into music. He works as a producer, audio engineer, and drummer, and has earned 20 Grammy nominations over the course of his career.
Article continues below advertisement
Joanna made a name for herself in Hollywood working as a stunt double. She's done stunts on a number of high-profile films, including Aquaman, Captain Marvel, Justice League, and Wonder Woman.
Antonia also followed in her father's footsteps, and has become an accomplished jazz singer in her own right. She's also dabbled in acting, and has had roles in films like Changeling and Always Here for You.
Article continues below advertisement
Tony has had a steady partner since the late 1980s.
Following his second divorce from Sandra Grant, Tony found the partner who would last him the rest of his life when he met Susan Crow in the late 1980s. The two don't have any children together, but they've been together for decades, and were quietly married in a civil ceremony in 2007.
There is a significant age gap between Tony and Susan, who is 40 years her junior. She grew up in a family filled with Tony Bennett fans, and Tony even posed with Susan's mother while she was pregnant with Susan. The age gap between the two may have raised some eyebrows, but their relationship has stood the test of time, even if Susan is young enough that she could be one of Tony's children.