Tony Hawk Has Been Through a Lot of Heartbreak to Get Where He Is Today
Tony Hawk's wife and kids are an important part of the pro skater's existence, but who exactly are they? Here's a breakdown of his home life.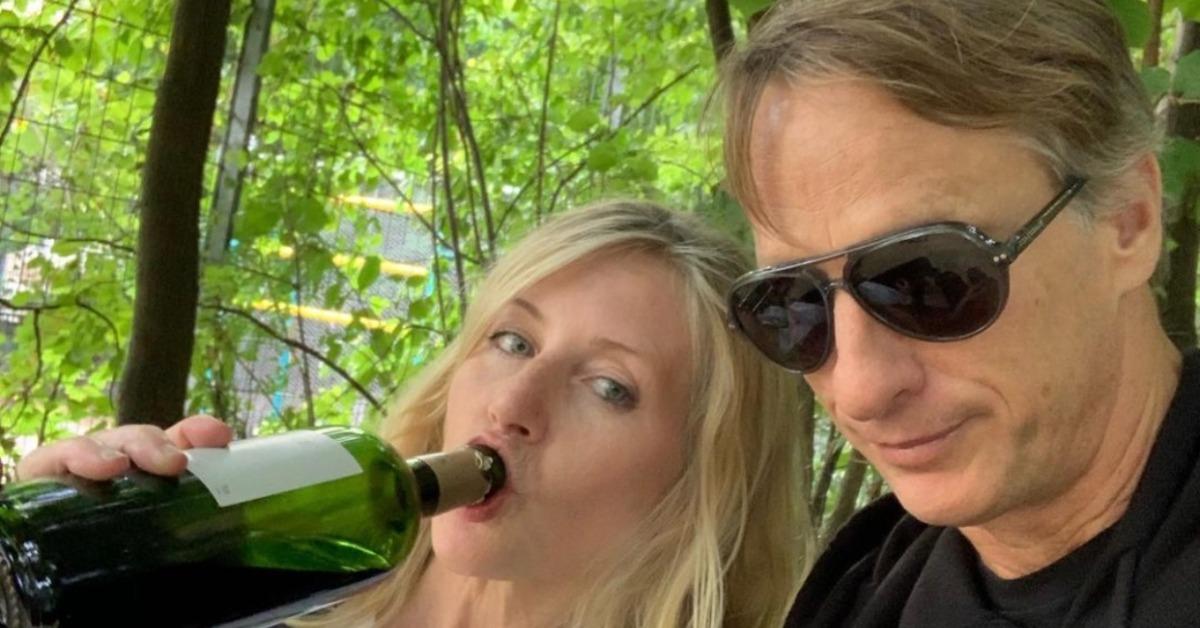 Although many know Tony Hawk for his remarkable efforts in the world of skateboarding, not many are aware of just how important family life is to him.
Article continues below advertisement
The longtime athlete has, admittedly, been married a few times, but his journey of self-discovery has landed him in what he now considers exactly where he's supposed to be. So, who is Tony's wife? Here's what we know about his marriage, family, and personal life as a whole.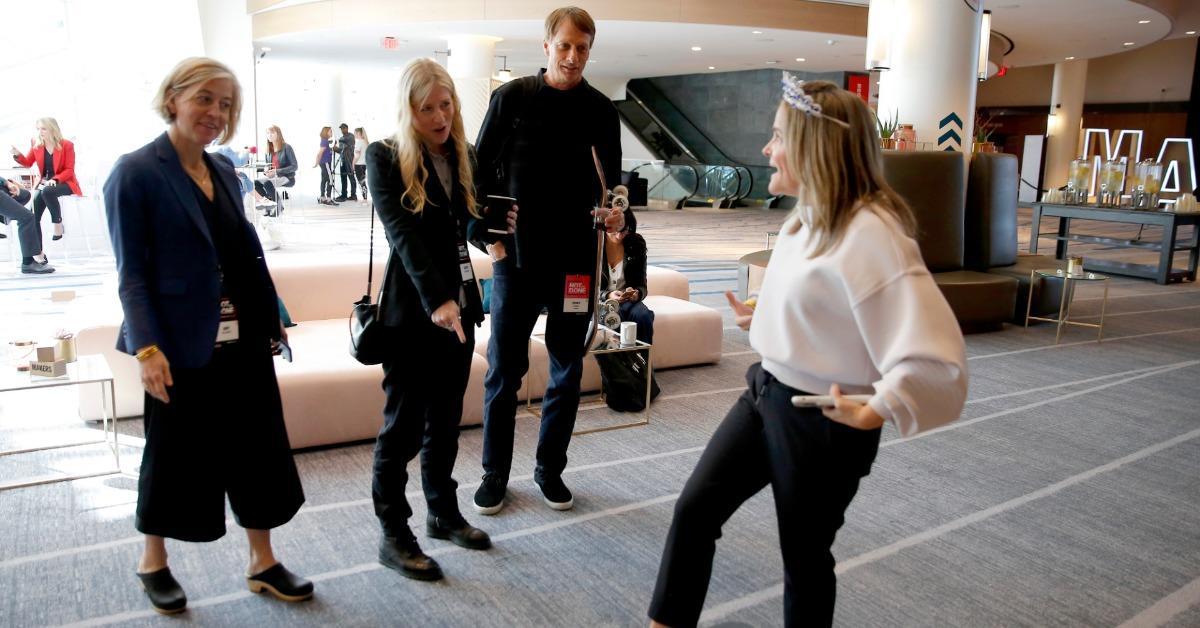 Article continues below advertisement
Tony Hawk's wife, Cathy Goodman, plays an integral role in his personal life.
Despite having been married three times prior, Tony's relationship with Cathy Goodman has been his most profound and fulfilling yet. Wed on June 27, 2015, in a ceremony in Limerick, Ireland, Tony and Cathy have lovingly worked to build a better life for themselves and their children.
In an interview with the Sydney Morning Herald, Tony described how he and Cathy took up with one another. "I married my fourth wife, Cathy Goodman, in 2015. She grew up in Detroit as a punk rocker who skated in the '80s. We connect on a deep level in terms of our approach to life. I hate to use the word 'alternative,' but we have a unique approach to parenting."
Article continues below advertisement
On raising their respective kids from past relationships together, Tony is ready for all the challenges it entails. "We truly enjoy the challenges of raising children, of giving them the tools to make really good choices," he said. He spoke to how much he enjoys the unique family situation he and Cathy have built over the last few years.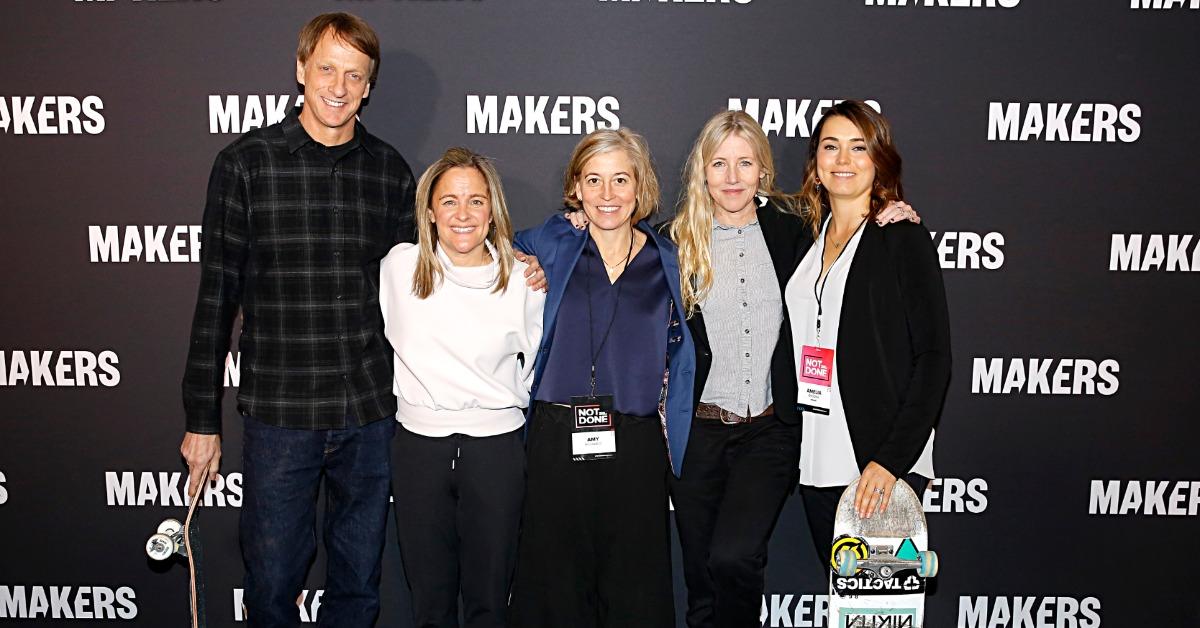 Article continues below advertisement
Tony and Cathy seem to love co-parenting each other's children.
Although they have a loving relationship with one another, Tony and Cathy actually don't have any kids of their own (yet!). Nonetheless, they co-parent each other's children from past relationships as though they are their own.
Cathy, who has sons Miles and Calvin from a previous marriage, fervently posts about them on Instagram, and they've become a core part of Tony's life too. As for the pro skater himself, Tony actually has four children: sons named Riley, Spencer, and Keegan, and a daughter named Kadence.
Article continues below advertisement
What's Tony's net worth? He has made a lot and remained low key while doing so.
Thanks to his career as a pro skater as well as various endorsement deals spanning from clothing to video games, Tony has accrued a serious net worth. According to Wealthy Gorilla, the pro-boarder is worth about $140 million, surely not a number to scoff at considering how much effort he has put in to get to that point.
Article continues below advertisement
Despite his massive wealth, one of Tony's most well-known traits is how well he can just blend in amongst regular people. With multiple viral posts over the years confirming such, everyone from TSA employees to vacationers to young skateboarders have seemingly not recognized the star as who he is.
Recently, Tony posted a story where a surfboarder didn't recognize him, garnering some seriously viral hilarity. "Surfing in Hawaii, paddling out to the lineup," he wrote, "Guy paddling next to me: 'Anyone tell you that you look like Tony Hawk?' Me (thinking he knows the meme): 'Yes, but you're the first today.' Him: 'You should tell people you are and then sign his name, haha.' His friend: 'He's real one.'"
So if you ever see Tony surfing in Hawaii, make sure to run with the meme and say hi!