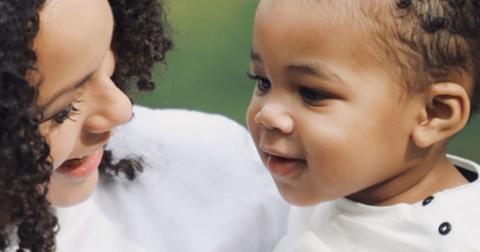 Everything You Should Know About Caro Colon, Trey Songz's Baby Mama
By Leila Kozma

Updated
Caro Colon gave birth to Trey Songz's first son, Noah Neverson, on April 18, 2019, but she decided to stay away from the public eye for an entire year.
However, she made an unexpected appearance in one of Trey's latest Instagram posts, which celebrates her incredible efforts as a mother.
We set out to investigate: what's there to know about Caro, Trey Songz's baby mom? How did the two meet? Are they now Instagram official?
Meet Caro Colon, Trey Songz's baby mom.
Caro gave birth to Noah in April 2019, just three months after Trey broke up with his on-and-off girlfriend, Lori Harvey.
The New York native and the rapper kept a low profile throughout the entire affair — and the first time her name came up in public discussions was when her son was born.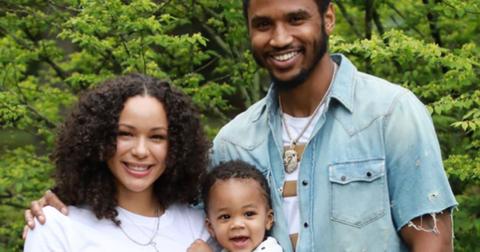 It's unknown how the two first met.
However, the rapper was first spotted with Lori in December 2018. It's likely that he and Caro started spending time together sometime before that.
Trey's baby mama is reluctant to share any information about herself online — which gave way to even more speculations.
Although her date of birth or occupation is shrouded in secrecy, there are dozens of theories about how she met Trey.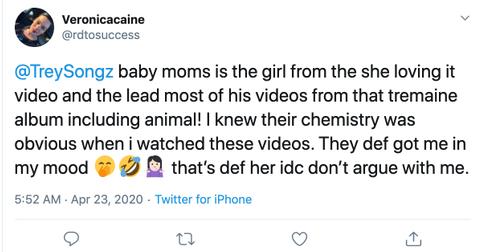 According to a prominent theory cited by RnB Philly, there's a chance that Caro might be Millie Colon's sister. This would indicate that she met Trey via mutual friends.
Millie gave birth to Dave East's first and only daughter, Kairi Chanel Brewster, in March 2016 — and it's perfectly plausible that it was she who introduced the lovebirds to each other.
According to Hollywood Life, Caro worked as a dancer at the Lust and Starenders. As another — yet to be disproven — theory has it, she might be the mystery woman from videos like "She Lovin It."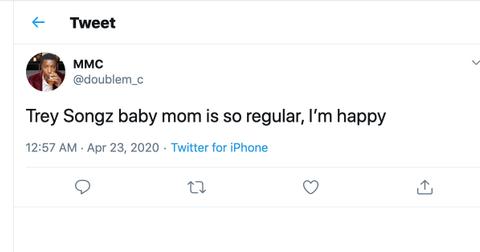 To make matters even more complicated, the nature of their relationship is also unknown.
Although they've been spotted out and about a few times in the course of the past year, there's a chance that they are only co-parenting.
According to Hollywood Life, the last time they made an appearance together was on Nov. 24, 2019, when they attended a Knicks game held at Madison Square Garden.
Caro made a new appearance in one of Trey's latest Instagram posts.
The brand new Instagram post marks the first time that Trey would have publicly referred to Caro as his baby mama.
"I'm obsessed; we did that, YOU did that! You're a great Mother and you deal with all the extra's very gracefully. I'll always be eternally grateful to you Noah's Mumma," the singer and actor captioned the heart-warming post.
The hitherto-unseen photos pay homage to Caro's incredible achievements as a mother. As such, they're the first to offer a rare glimpse into their idyllic family life.
Trey regularly posts adorable photos of Noah — but this was the first time he introduced Noah's beautiful mom to the public.