Users Can't Get Enough of the Giant Baby Videos on TikTok
Who is the Giant Baby on TikTok? Gavin is the 3-year-old child featured in multiple viral videos, and he's gotten fame for looking like a big baby.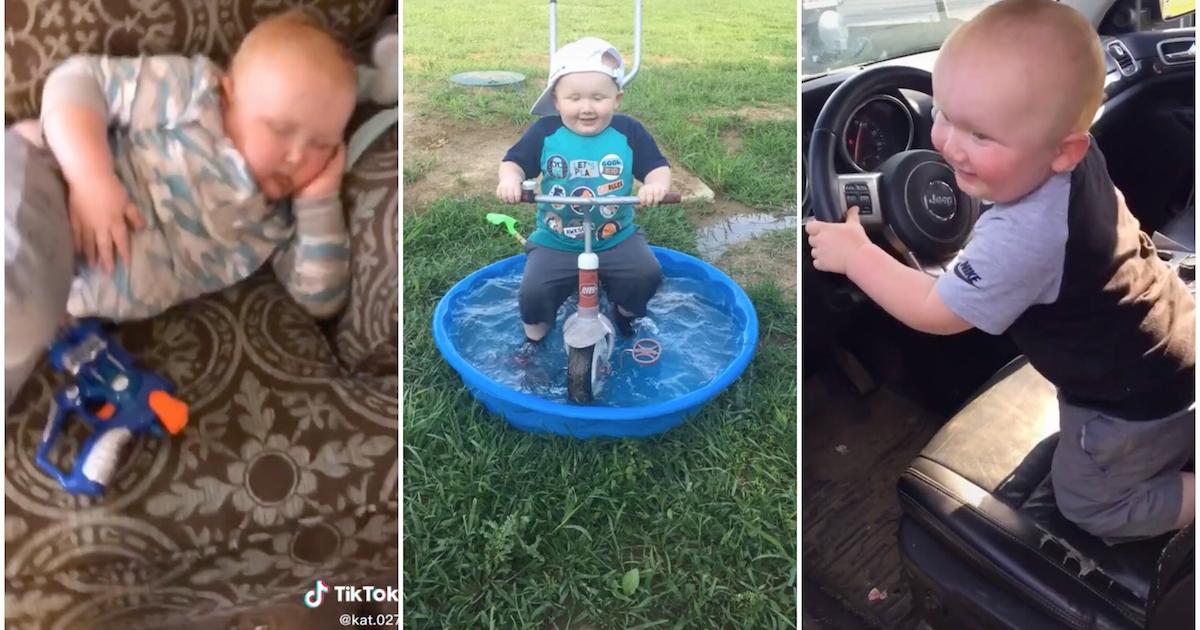 TikTok has given the world a new set of Gen Z stars, but the Giant Baby might be the youngest one to date. The young boy has been dubbed by the public as "Giant Baby" or "Big Baby" but the star of the videos is actually a 3-year-old boy named Gavin. His mother created an account to post videos of her adorable son in mid April of 2020, and the videos went viral almost instantaneously.
Article continues below advertisement
From videos of him behind the steering wheel of a car, to him flipping over a toy, Gavin has become an internet star.
Though he's only had a presence on the short video app for a brief time, he's already amassed a loyal following, and viewers can't get enough of his videos.
Who is the Giant Baby on TikTok and why did he get so famous? Gavin's mother has spoken out about why she created the channel in the first place, and she also had a message for some of the more negative viewers on her page.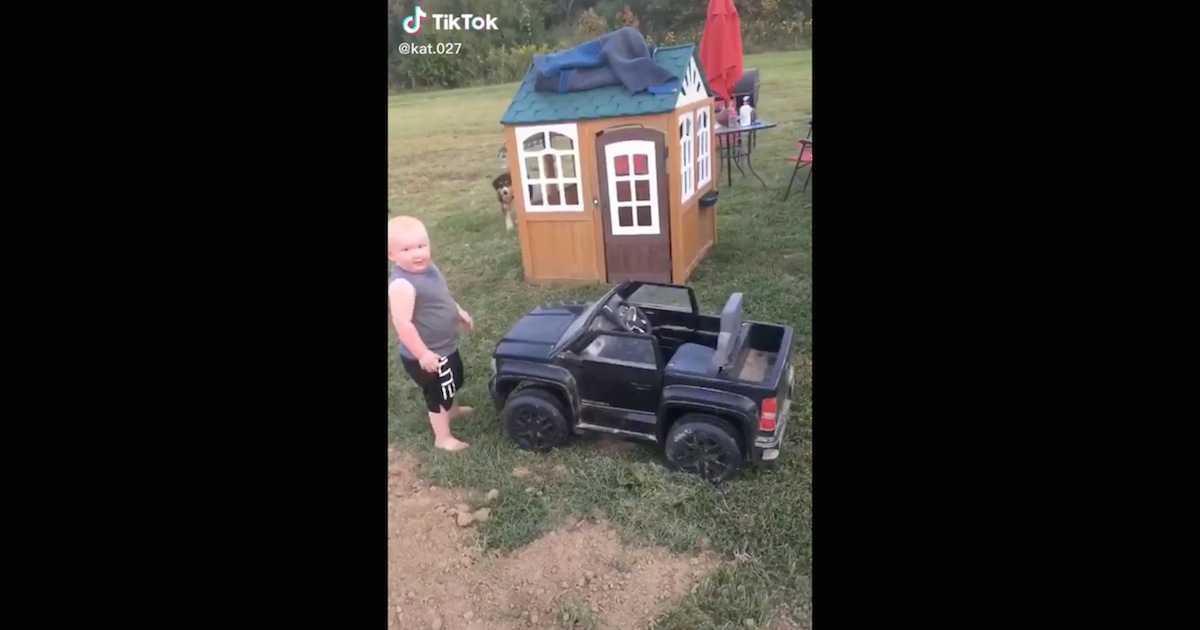 Article continues below advertisement
Who is the Giant Baby on TikTok?
If you go on the "For You" page on TikTok, there's every chance that you'll see a video or two of Gavin, who has gotten a lot of attention for his size. His mom, Kat (she has not revealed her last name or where her family is based) created the TikTok page @Kat.027 on April 19, and within hours, her young son was a bonafide star.
The most viewed video on Kat's page is of Gavin sitting on his father, Galen, and doing their own variation of the viral Woah challenge, which is always performed to the song of the same name by KRYPTO9095. In their video, Gavin is covered in baby powder. The video has been viewed more than 10 million times.
Another popular video is one of Gavin flipping over a kid's truck. Many users soon began commenting because of Gavin's size, strength, and resemblance to an adult, and he soon became a meme.
Article continues below advertisement
After Gavin's meteoric rise to fame, his mother spoke to multiple outlets about her son, and she had a message for those who thought that the boy was still an infant. She confirmed in an interview with BuzzFeed that her baby boy has been off the charts for his size since shortly after he was born.
Article continues below advertisement
"We go for a regular doctor's check-up. There's a growth curve — he's off the charts!" she said. "He's been off the charts since after birth."
When he was born, Gavin had an average weight of just under 7 lbs. Now, he's 43 inches tall (the average height of a 3-year-old is around 36 inches).
Kat said she was inspired to create the TikTok page starring Gavin after her older son, Caleb, showed her the app. She downloaded TikTok on April 18, and she decided that Gavin would be the perfect star.
Article continues below advertisement
"I was like 'I'm going to post a couple of Gavin,' laughing to my husband like 'I'm going to make Gavin famous,'" she said in an interview with Insider. "I didn't think it would happen. I'm not up-to-date with all these platforms besides Facebook, so my 16-year-old came in here like 'Mom, I mean you're getting tons of views, it's like a lot,' and I was like 'Really?'"
But, not everyone has been supportive of Gavin online.
Article continues below advertisement
Gavin's mom had a message for those who were negative about her son online.
While Kat said that she's tried to stay away from the negative people online, she did notice that some accused her of shaving Gavin's head to make him look more like a young baby. She told BuzzFeed that Gavin has light reddish hair, but that it didn't show up on the videos as much as it appears in person.
"There's been good comments, bad comments. There's funny [ones]," she told BuzzFeed. "But some are mean, even a bit harsh about it. He is what he is... We have thick skin, it's no big deal to us. People can be mean online, they're behind a mask."
But, the hate won't be stopping Kat from posting new content of Gavin. She said that she wants the videos to make people smile.
"We're in a bad time at the moment. I think he's brought a lot of joy to people," she told BuzzFeed. Whether or not Gavin will appreciate his viral fame in the future remains to be seen.