'Superman & Lois' Star Tyler Hoechlin Is Single and Loving It
Who is 'Superman & Lois' actor Tyler Hoechlin seeing in real life? Does he have a girlfriend? We have all the details on his love life.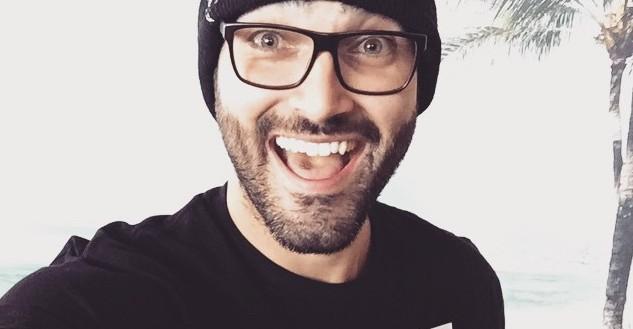 The highly anticipated CW series Superman & Lois is set to premiere in February 2021. Leading man Tyler Hoechlin will play the title role and legendary superhero, Superman. In the new take on Superman, he and Lois Lane are struggling to figure out how to be working parents while also working on saving the world again and again.
Article continues below advertisement
Actress Elizabeth Tulloch plays Tyler's on-screen wife as Lois Lane, but who is the actor seeing in real life? Does he have a girlfriend? We have all the details below!
Tyler Hoechlin has been linked to several Hollywood actresses.
Though the media has linked Tyler to many actresses like Brittany Snow, one of his first relationships was with singer Ashlee Simpson. Per The Cinemaholic, he was also linked to The Vampire Diaries star Candice Accola King before dating Glee dancer Rachele Brooke Smith in 2010. The couple dated from 2010 until 2012.
Article continues below advertisement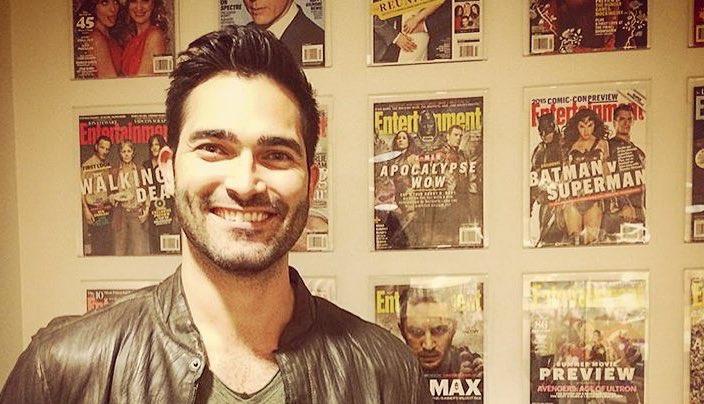 "I've been with my girlfriend for two years. You have to not be afraid to do the little things. You can always send flowers or something like that. My girlfriend and I never let each other forget how much we love each other. It's all about reminding the other person how important and special she is to you," he told Seventeen in 2010.
Article continues below advertisement
Tyler was also rumored to be hooking up casually with a costar.
After Tyler and Rachele called it quits, he was rumored to be in a relationship with his Teen Wolf costar, Jill Wagner. Fans of the series were convinced that Jill was the woman behind Tyler's anecdote about the best date he's ever been on that he shared to Cosmopolitan in 2013. "It was not like a long-term, we're-in-a-relationship thing. Just two days in Hawaii to relax and enjoy the beach. It was incredible," he revealed.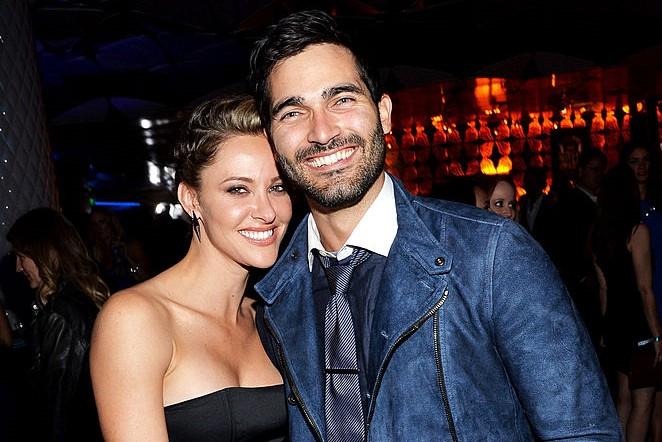 Article continues below advertisement
As of 2021, it seems that Tyler is living the single life. That doesn't mean, however, that he's not having fun. He mentioned that he has no issues with kissing his friends. "I would never go against having a friend to kiss. If it's there, go for it, but don't force it … There's nothing better that you could be doing than what you're doing and who you're with, so have a hell of a time, have a drink, and have fun," he said to Cosmo.
Tyler mentioned that his role as Clark Kent and Superman is a relationship in itself.
While Clark Kent and Lois Lane have always been a dynamic pair, there is the question of where Superman fits into his marriage. In a one-on-one interview with Collider, Tyler explained that Lois' role in Clark Kent's life is crucial for Superman's survival.
Article continues below advertisement
"Lois, being the closest person to him in life, knows who [Superman] is and is also aware of when he's playing the other parts. It's not so much that there's a third person there. It's just, for them, it's his job. It's his calling. It's what he has to do. It's not so much a third person, as it is an obligation that he feels he owes for what he can do. It's a demanding job," he explained.
Superman & Lois airs on the CW, Tuesdays at 8 p.m. ET.