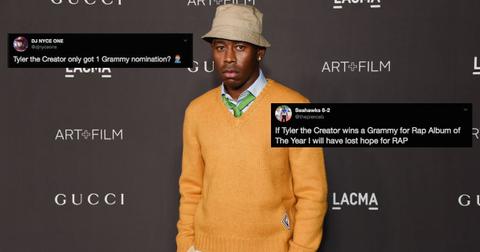 Twitter Doesn't Know How to Feel About Tyler, the Creator's Grammy Nomination
By Lizzy Rosenberg

Updated
In case you haven't heard, the 62nd annual Grammy nominations were recently unveiled, and as per usual, fans have a lot to say about the artists and albums that were nominated. But one of the most controversial topics this year has to be Tyler, the Creator's Grammy nomination.
Did the 28-year-old rapper get the nominations he deserved? Or was he totally and utterly snubbed? Stay tuned to see what fans have to say on the matter.
Over the last six years, Tyler, the Creator has been nominated for a total of three Grammy Awards: Album of the Year for his feature on Frank Ocean's Channel Orange back in 2013, Best Rap Album for his 2018 album, Flower Boy, and Best Rap Album for 2020, for his fifth studio album, IGOR. 
This would be his first win, and TBH, I really hope he gets it.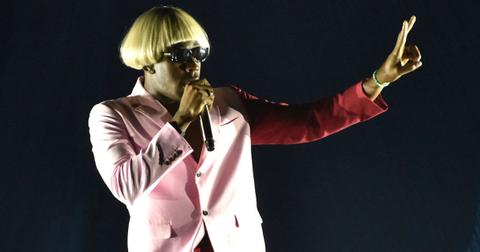 Many fans feel Tyler, the Creator's Grammy nomination was well-deserved. 
Anyone who has listened to IGOR top to bottom is well-aware of its incredible tracks and overall beautiful message. Let's be honest — it was seriously killer. Most of Tyler's fans are straight-up hyped (re: his Best Rap Album nomination) and are really hoping he wins.
Check out the words of encouragement from fellow Tyler fans in the tweets below.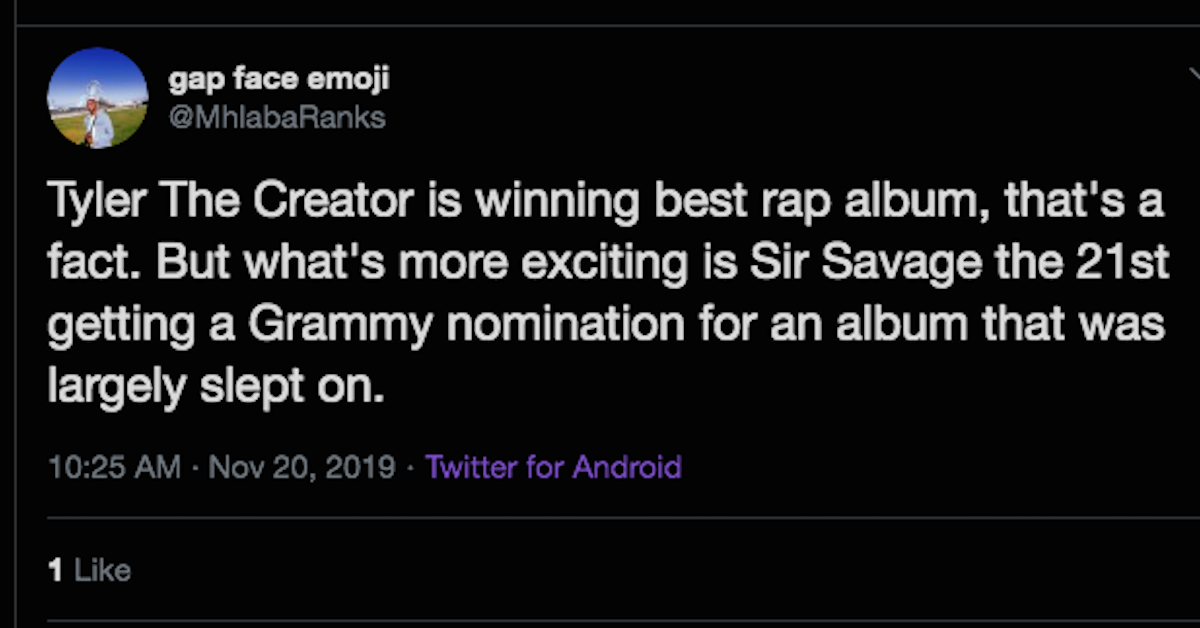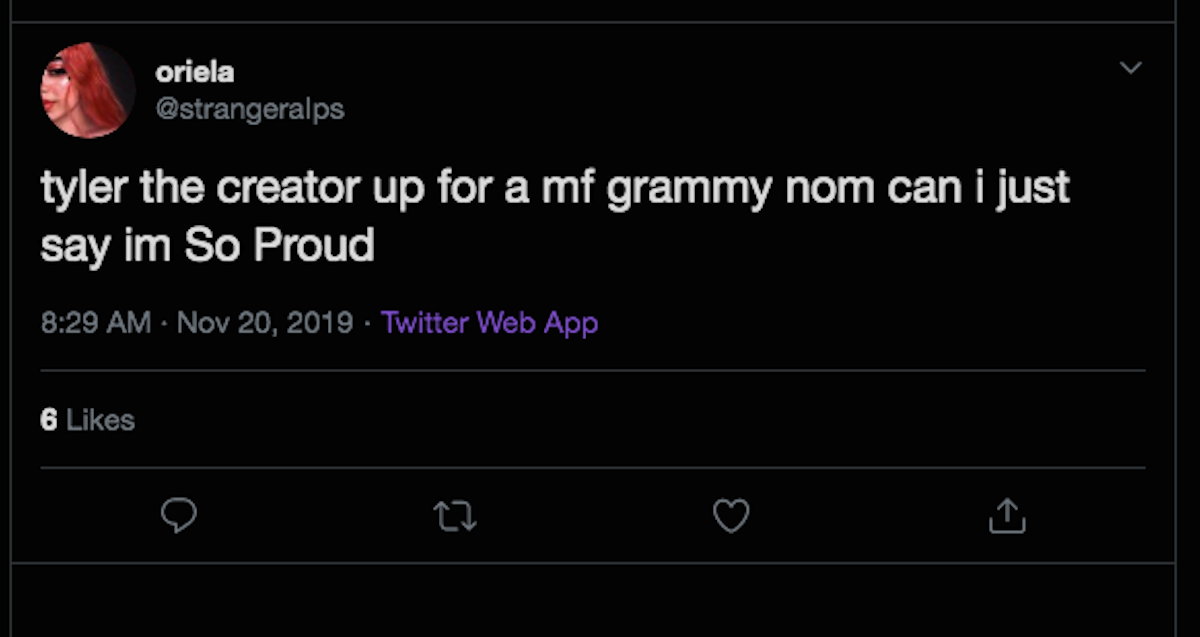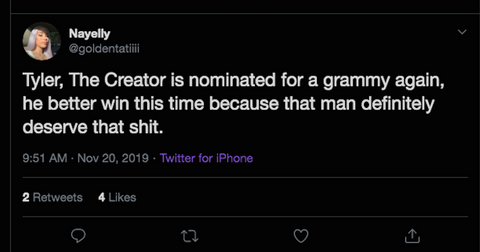 Others think Tyler deserved more nominations than just "Best Rap Album."
Since IGOR was such a banger, many feel as though Tyler was somewhat snubbed by the 2020 Grammy's — he only managed to snag one nomination, and it was within the niche Rap Album category. Why wasn't IGOR nominated for Album of the Year? 
I, too, would have been hyped for an Album of the Year nom, so check out what fans had to say about this, however, in the tweets below.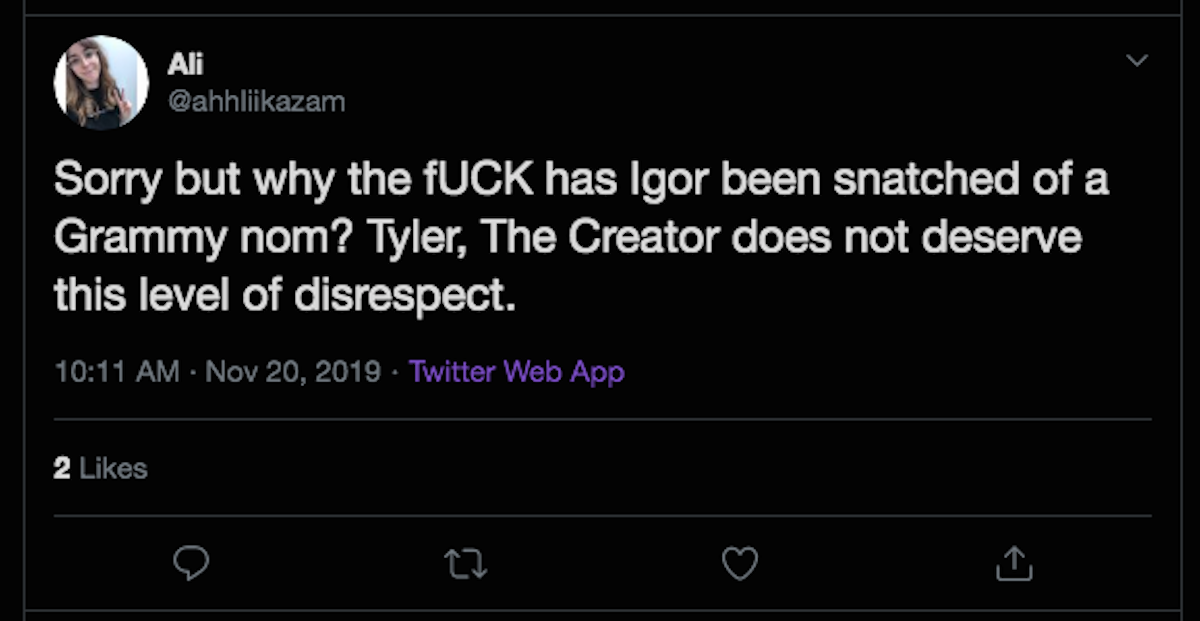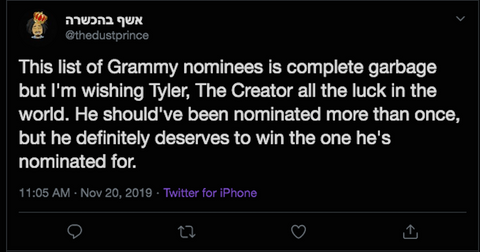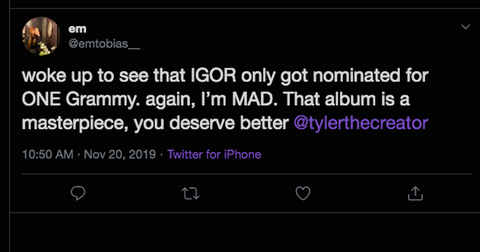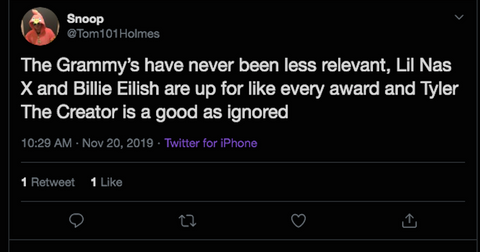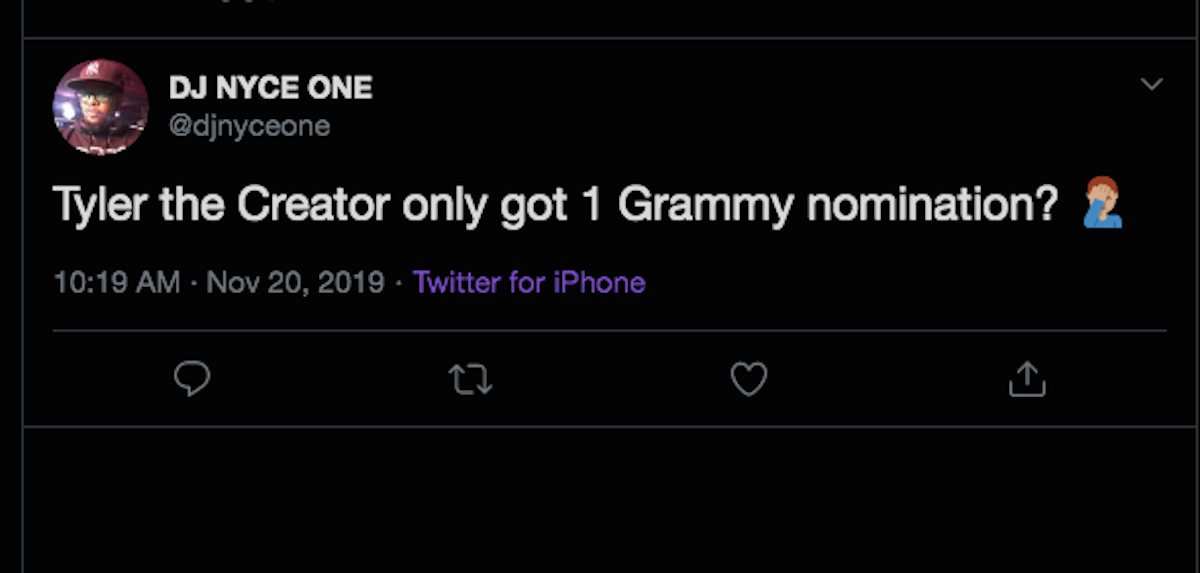 Some feel as though Tyler didn't deserve the nomination at all. 
IGOR was an undeniably fantastic album, but many who listened to it don't think it should have been categorized as a Rap Album, per se. Fans on the Tyler, the Creator reddit page believe it's not so much a rap album, but it's more of a funk/soul/hip-hop/jazz collective.
Others also believe Meek Mill simply deserves the title more than anyone else. But here's what these nay-sayers had to say: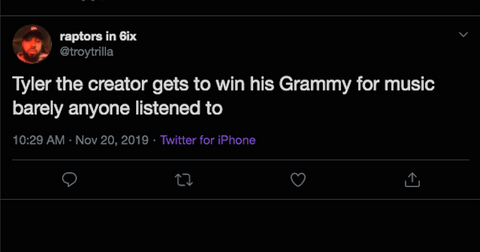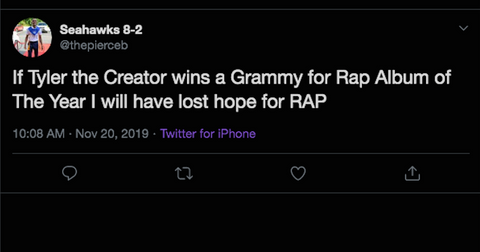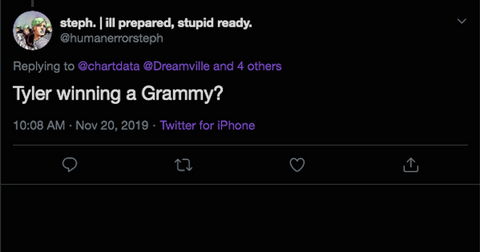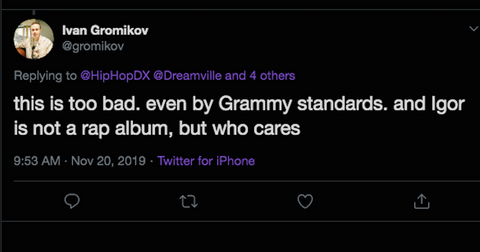 Those who are more in-tune to the music industry believe the Grammy Awards are racist — the nominations are selected by a team of completely non-diverse critics within the music industry, and a majority of Best Albums in the past have been done by white artists.
Could IGOR have swiped more nominations, or is this what Tyler's 2019 creation deserved? There were so many fantastic albums from 2019, and it's safe to say Tyler deserves all the congratulations in the world.
That being said, sending all the well-wishes to those nominated! We're looking forward to seeing who wins.