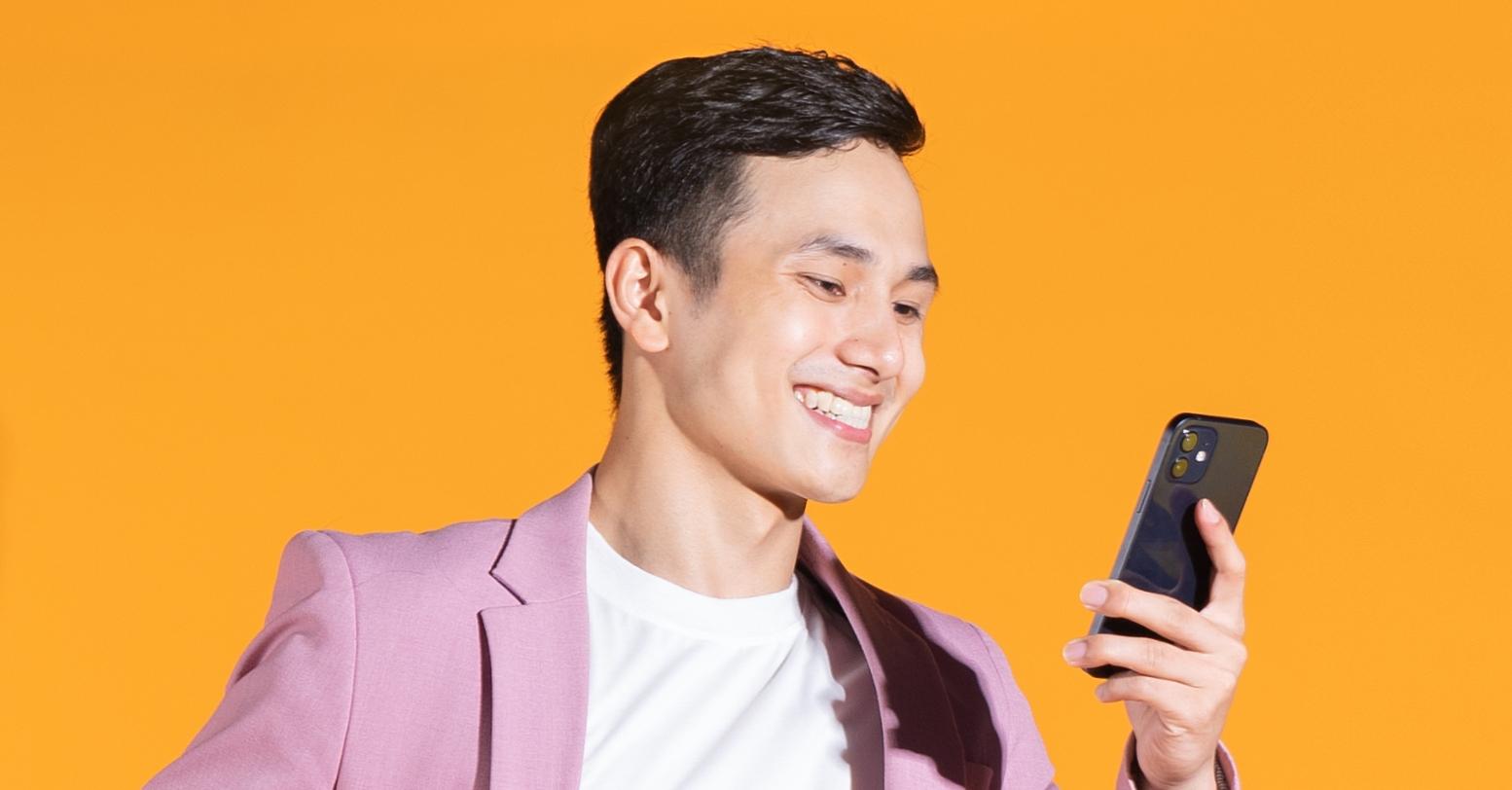 Scroll and Bankroll: This Company Wants to Pay You $1000 to Watch Videos on Social Media
Ubiquitous Influence is hiring three lucky applicants to scroll social media for pay and Distractify has all the details on how to apply!
There's never been an easier time to make money than in the digital age. From e-commerce and social media marketing to investment opportunities and trading, there are endless opportunities to generate income online and social media is a playground for hustlers on the come-up.
Article continues below advertisement
If you're looking to put a couple of extra dollars in your pocket, you should definitely check out Ubiquitous Influence — the company that's willing to pay you $100 per hour to watch videos on TikTok. The catch? It looks like there isn't one … Read on to learn more about the coveted job position!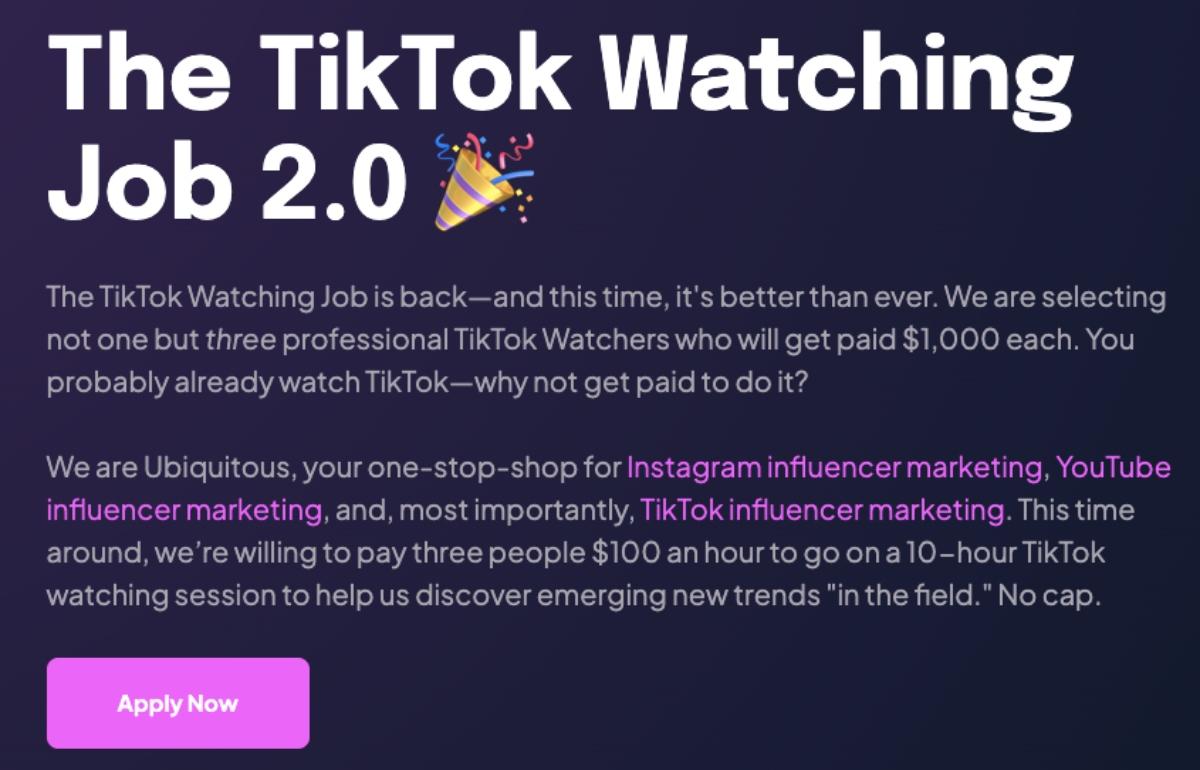 Article continues below advertisement
Ubiquitous Influence is willing to pay you up to $1000 to watch videos online.
In 2022, Ubiquitous Influence rolled out a program that offered $50 per hour to users who volunteered to watch TikTok videos. In May 2023, the company announced that they were looking for new talent.
"This time around, we're willing to pay three people $100 an hour to go on a 10-hour TikTok-watching session to help us discover emerging new trends 'in the field,'" the official website reads.
Thinking about putting in an application for the job at Ubiquitous? Read on for everything you need to know!
Article continues below advertisement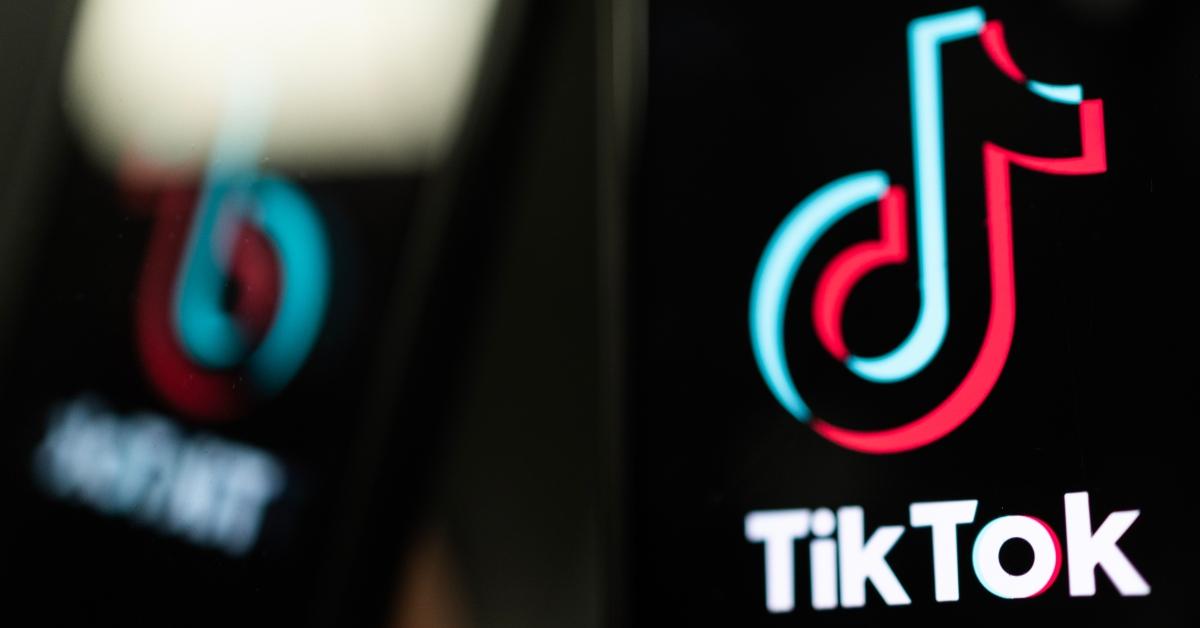 Want to apply for a job with Ubiquitous Influence? Here's what you need to know.
White watching TikToks for pay may seem like the job of a lifetime, there are a couple of requirements you have to meet, first.
Applicants have to be at least 18 years old and have an "eye for trends" to qualify for the job. The submission form asks a few simple questions: your first and last name, email address, birthday, and what country you live in.
Additionally, Ubiquitous asks for your social media handle, how many followers you have, as well as a 50- to 100-word pitch that explains why you think you'd be a good fit for the position. The final date to apply for the job is May 31. To better your chances, follow and tag @UbiquitusInfluence on Twitter.
They say that work never feels like work when you're doing what you love — and if watching TikTok videos is one of them, this just might be the job for you! Good luck!