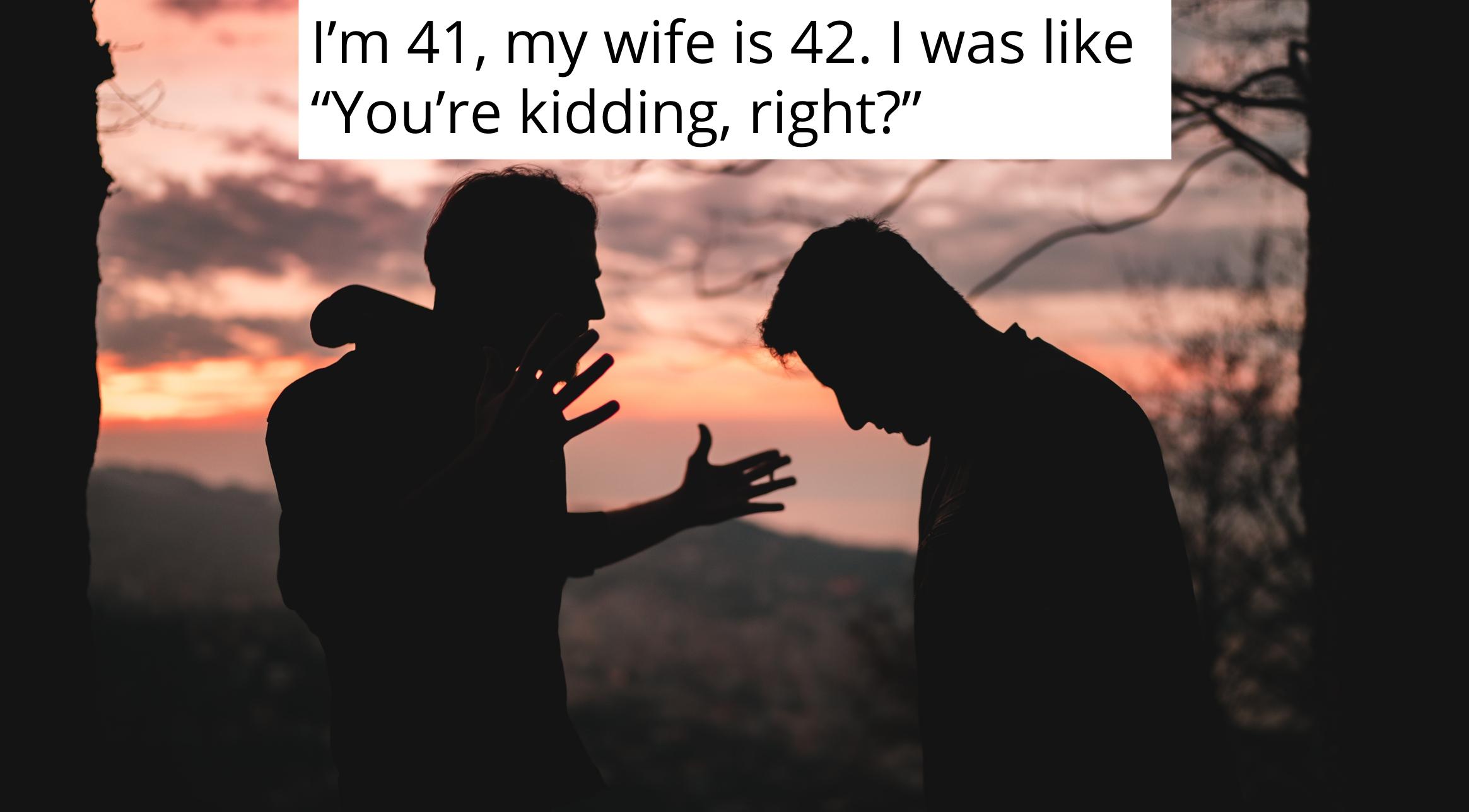 Uncle Poses Some Uncomfortable Questions to 22-Year-Old Niece's 47-Year-Old Boyfriend
A protective uncle is facing some blowback from his family over how he treated his niece's boyfriend, but after you hear him out, you may find yourself defending him as the readers of the "Am I the A-Hole?" subreddit seem to be. See, the uncle's major problem stems from the fact that his 22-year-old niece's guy is older... much older. Like 25 years older.
Article continues below advertisement
In fact, he's a few years older than this uncle and his wife, who are 41 and 42 years old respectively. The uncle, who goes by the user name Mardy100, learned of this when his niece asked if she and her boyfriend could come stay with them for a couple weeks in California. "At first, I was like 'Hell no' to the two of them visiting, but eventually he caved "with one caveat." He wanted to ask the guy a few questions first.
Article continues below advertisement
Here are the questions "Mardy" had prepared for the guy dating his niece:
How did you guys meet and who made the first move? (If the dude made the first move, it's weird).
Has the dude been married, does he have kids?
Why are you (the dude) dating such a young woman?
Are you (the dude) aware of the young woman's history with her father?
What's the end game here? A serious relationship, marriage? Have you (the dude) discussed what will happen if the young woman gets pregnant?
While he acknowledges he's not the father, he has played a fatherly role in her life and so this protective uncle didn't see an issue with taking up the "what are your intentions with my daughter?" line of questioning. But he didn't even get to question three before he was met with resistance, and the boyfriend told him it was "none of his business."
Article continues below advertisement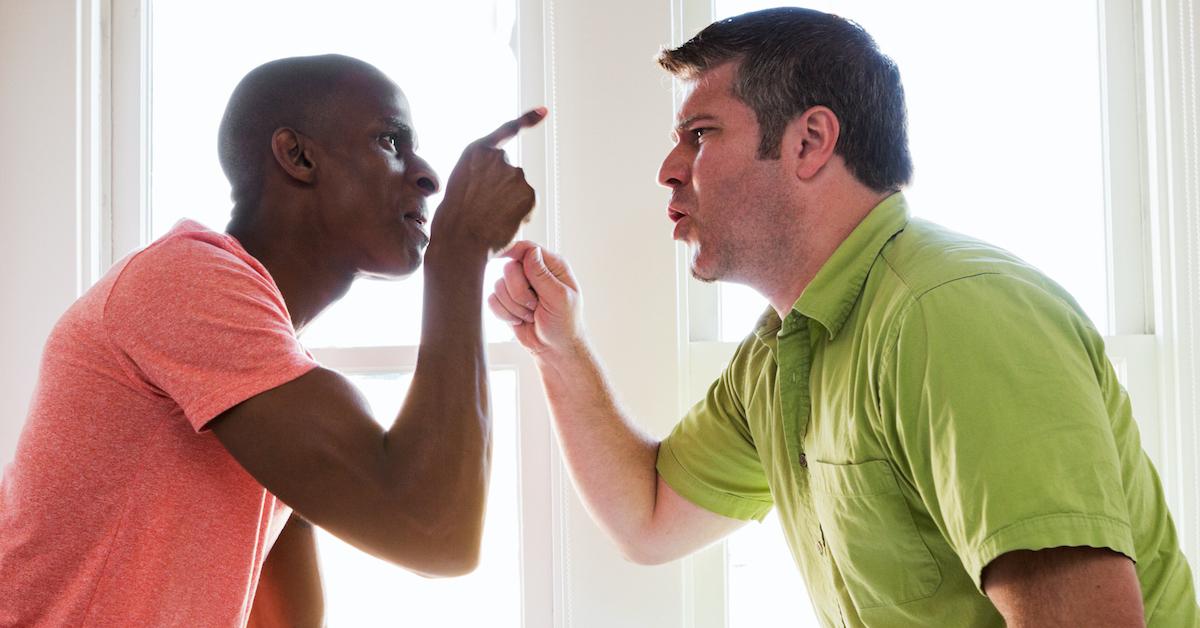 "I told him he's staying in my home for a week, I can ask him a few questions," Mardy, said, standing his ground, and when the boyfriend said the questions made him "uncomfortable," he gave him the choice to either "You can answer my questions and act like you're a stand-up guy, or feel free to hit the f--king road."
Article continues below advertisement
Well, dude opted for the latter, which upset both his niece and wife. Since this incident, the niece's May-December romance has ended — it's unclear whether his actions had anything to do with that — but he's still left wondering whether he overstepped.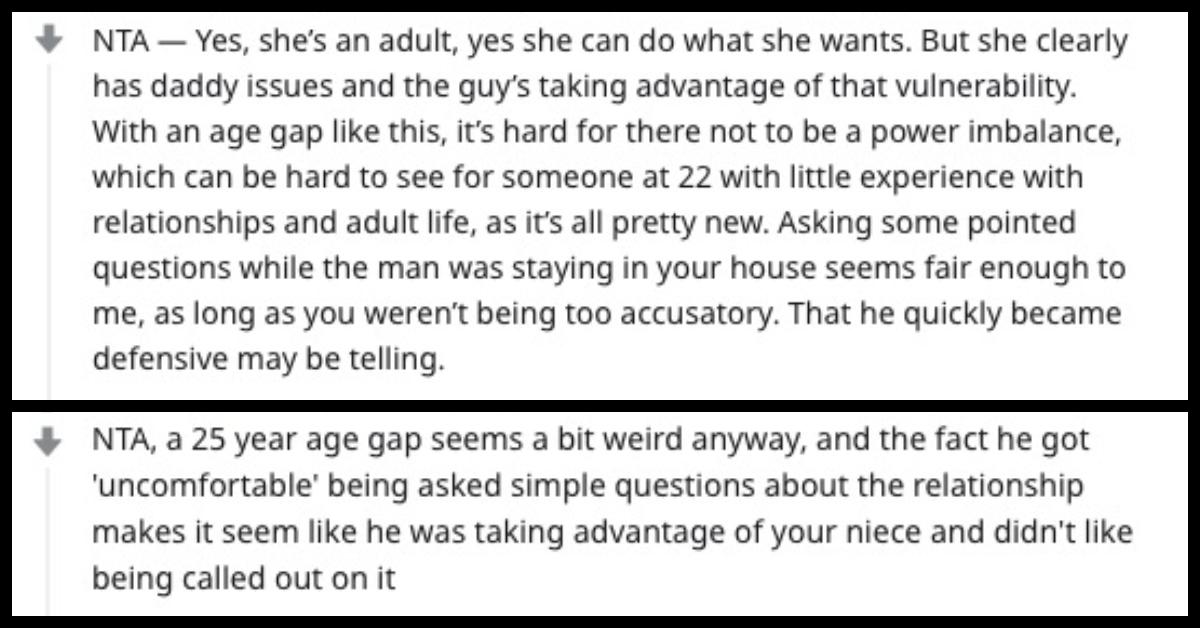 Article continues below advertisement
A lot of people empathized saying had they found themselves in his position they probably would have had the same concerns. And as a top commenter pointed out "That he quickly became defensive may be telling," especially because the first two questions the uncle wanted to ask seem pretty innocuous. He simply wanted to know how they met and whether this guy who's even older than him has been married or had kids in the three decades since he reached adulthood.
However, a few people felt the questions he didn't get answers to definitely skirt the line of what's appropriate to ask someone you just met, even if they're dating a loved one. And tone may have a lot to do with it. However, the general consensus among commenters is that if the boyfriend was a "stand-up guy," he would have appreciated this uncle's protective nature and would want to be reassuring.
Article continues below advertisement
The commentariat wasn't 100 percent on this uncle's side, though, saying he was the a-hole of the situation, not because he was concerned, but because he didn't talk to his niece about it first. "I totally support you pushing back on this relationship, but she is an adult, if a young one, and she deserved to be treated like an active agent in this situation," wrote TrueLazuli in a comment that got over a thousand upvotes.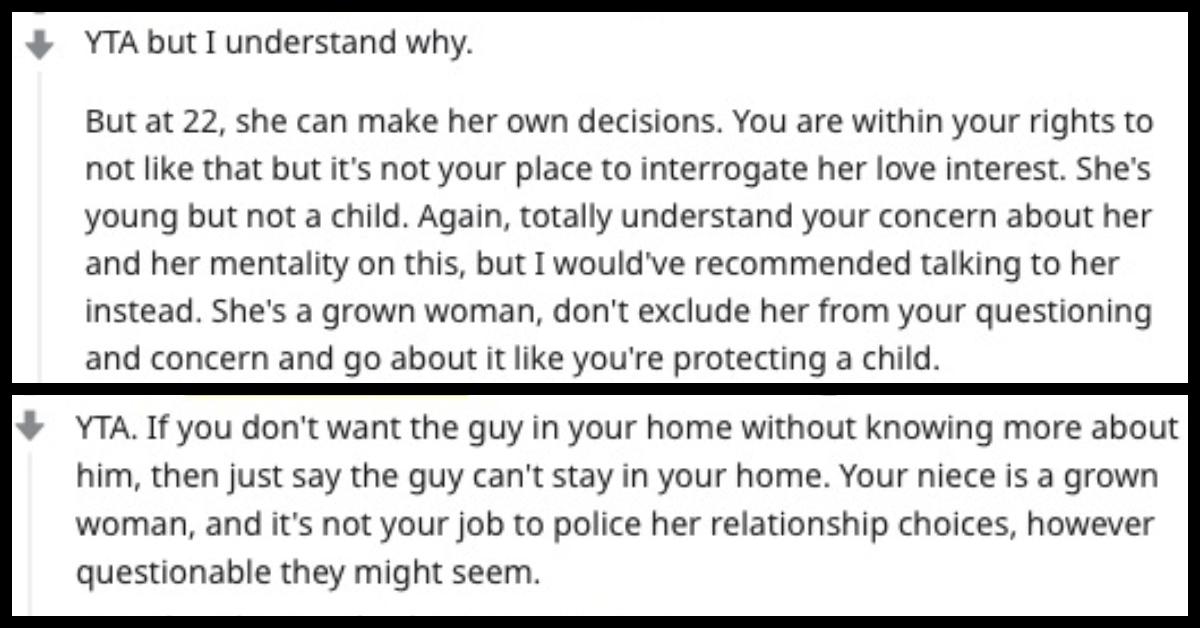 I have to agree there's a level of paternalism here that makes me uncomfortable. The bottom line is that both women in the situation took exception with how it was handled, in particular, his niece, whose feelings on the matter should probably take precedence over anyone else's.
Whether she had "daddy issues" as many commenters suggested or was making a poor decision in dating the much older guy, she is a grown-up, and as protective as Mardy may feel over her, at a certain point he has to accept that her choices are hers to make.