Want to Watch Some Horror Movies on Valentine's Day? Why Not One of These?
Sick of watching Rom-Coms on Valentine's Day? Would you rather check out a horror flick? Maybe one of these movies will tickle your fancy.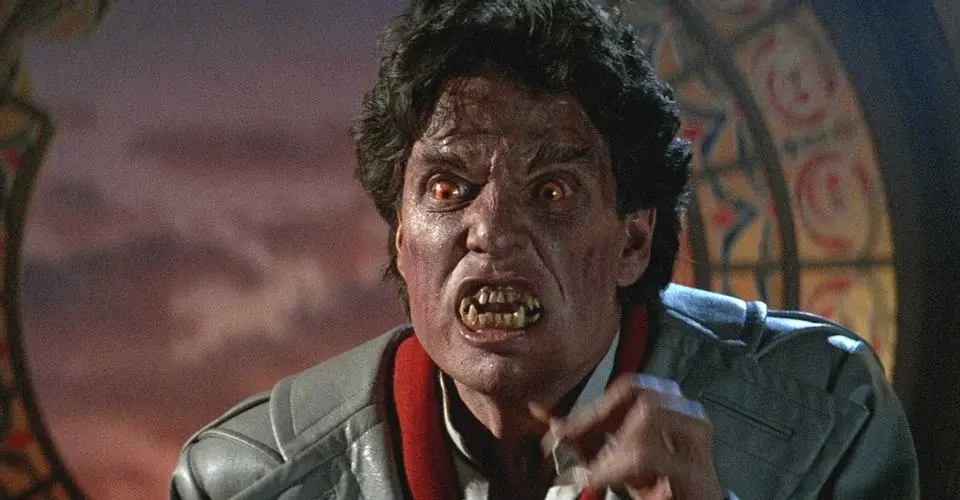 Holidays aren't really the same without traditions. Christmas is all about hanging up lights, binging on sugar cookies until you give yourself type 2 diabetes, and doing your best to avoid political conversations with that one uncle who is convinced anyone who isn't living in a trailer is basically throwing their money away. For Valentine's Day, it's all booking a reservation at a restaurant with a prixe-fixe menu and buying overpriced jewelry. And maybe watching a Rom-Com. But some folks enjoy watching Horror Movies to celebrate the fight for love.
Article continues below advertisement
What are some of the best horror movies to watch on Valentine's Day?
While there are a lot of flicks that are either set on Valentine's Day or have the word in the title, we don't have to be so "on the nose" with our film selections on the holiday.
Pretty much any movie with a strong love story and plenty of frights would be a great watch. And the following horror films will fit the bill nicely.
'Fright Night'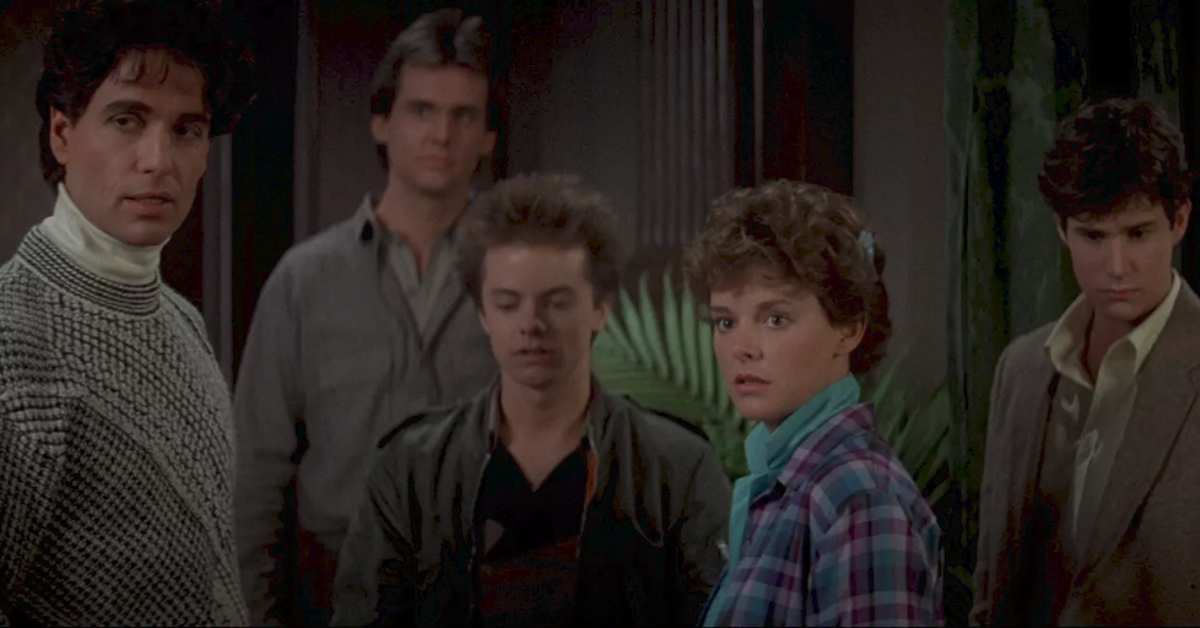 While the Colin Farrell 2000s version isn't bad by any stretch of the imagination, the original 1985 version may be a movie about vampires, but it's really the tale of a young monster-obsessed man who doesn't give enough attention to his girlfriend. The film is a cult monster movie classic with a ton of interesting touches and one of the best dance scenes ever featured in a film, with an incredible song to match courtesy of Evelyn Champagne King.
'Evil Dead'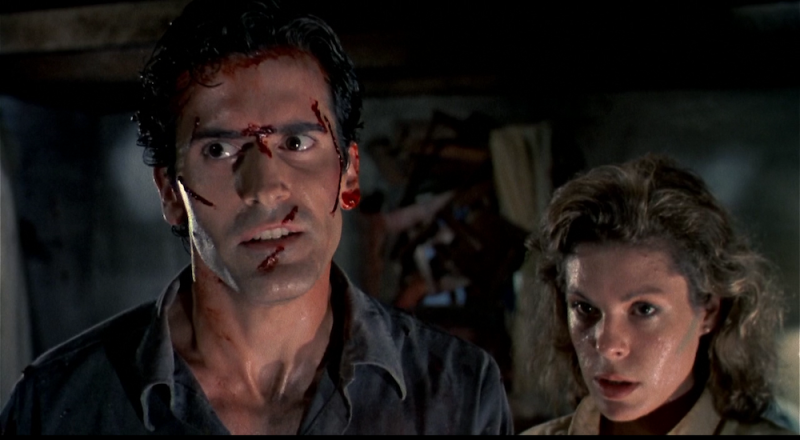 The original Evil Dead film follows a familiar horror movie trope: a bunch of friends vacation to a cabin in the woods. While its trademark campy horror is uncomfortable to watch at times and gets most of the love from fans of the cult classic, at its heart its a love story: Ash and Linda's relationship is why he's able to find the strength to fight off all the evil dead surrounding the cabin.
Article continues below advertisement
'Crimson Peak'
All you need to know is that Guillermo Del Toro directed it. If you like Gothic Horror and creepy as all hell atmosphere, then this is the film for you. Definitely not a lot of jump scares, but still a unique film that didn't get enough love.
Article continues below advertisement
'It Follows'
This 2014 horror flick seemingly came out of nowhere and follows a weird premise: a sexually transmitted curse that kills people. No, it's not syphilis, and there are probably folks out there who think that this is a pro-abstinence piece, but the uniquely moody tone of the film, great performances, and distinct Detroit imagery make this flick a terrifying flick unlike any other you've probably seen.
Article continues below advertisement
'Let the Right One In'
Holy hell. The movie is framed as a love story between a young boy and little vampire girl, but it's really a tale about a timeless evil grooming her next human "handler." It's a tragic tale that's beautifully shot and features scenes you'll never forget.
Article continues below advertisement
'My Bloody Valentine'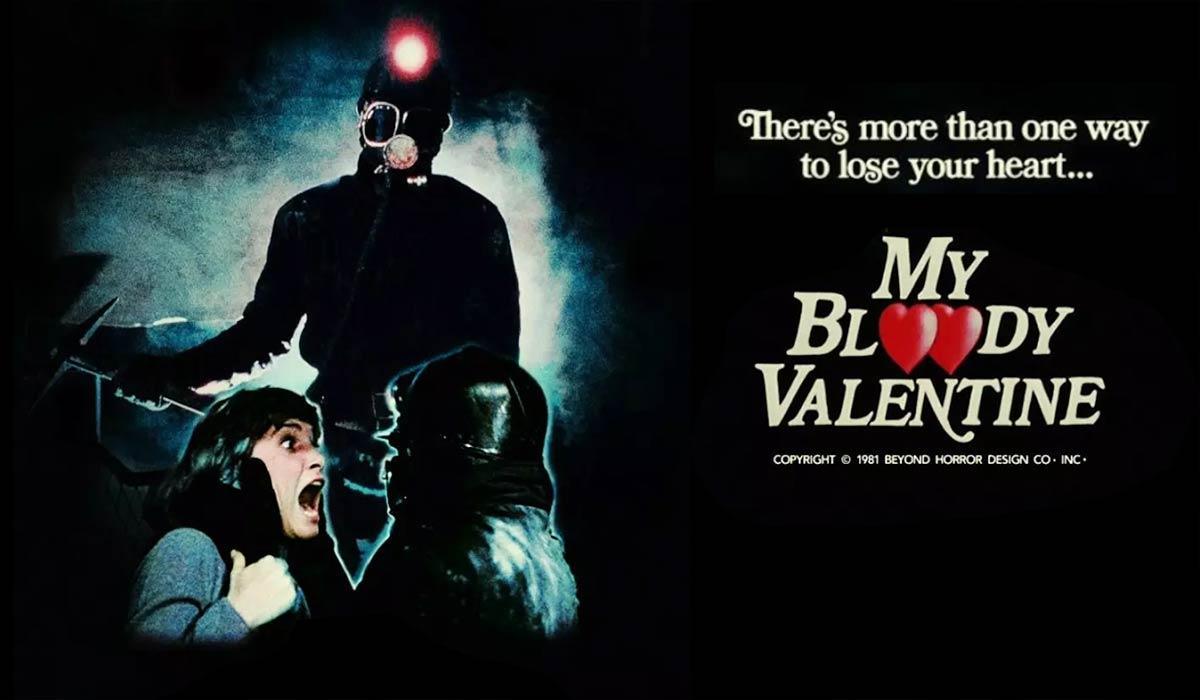 OK, well this has the word Valentine in the title and if you like '80s style slasher flicks, then this will be right up your alley. It features a bunch of teenagers who think it's a good idea to throw an all-night party in an abandoned mine shaft. Little do they know there's a psycho wielding a pick-axe hellbent on murdering anyone and everyone they come across.
Article continues below advertisement
'A Quiet Place'
Both of these films work well, but the first one especially as it centers on a family doing its best to stay alive during a post-apocalyptic earth that's overrun with monsters who are sensitive to sound. The dance scene between real-life couple John Krasinski and Emily Blunt as they listen to music on shared headphones is a sweet reprieve among all of the murderous insanity.
Article continues below advertisement
'Life After Beth'
Would you still stay with your significant other after they died and turned into a zombie? That's the premise of this romantic horror flick, which stars Aubrey Plaza as a brought-back-from-the-dead girlfriend who is now navigating her interesting new relationship dynamic.
Article continues below advertisement
'Pride and Prejudice and Zombies'
The film's title basically tells you everything you need to know: it's Jane Austen's classic period love story...but with zombies. It's about as whimsical as you'd imagine and is a good way to finally get your significant other who otherwise wouldn't be into Austen to check it out.
Article continues below advertisement
'After Midnight'
Hank gets dumped after being with his girlfriend Abby of ten years and while dealing with the aftermath of rejection he's got an even bigger problem to face: a monster that stalks him. What's interesting about this film is that Hank's struggles with getting over the pain of losing a loved one is just as powerful as his struggle to kill the monster that's stalking him.
Article continues below advertisement
'It Comes at Night'
WARNING: this is a tough, tough watch, but there are some true moments of beauty in this film. A guarded, sad family lives alone in the woods in what appears to be a world ravaged by a disease. When a new family comes upon them looking for care, the film's main characters are re-introduced to love and kindness. Just remember those good times because the film's third act is quite possibly the most brutal thing you'll ever watch.
Article continues below advertisement
'Ready or Not'
Definitely lighter than the early entry, Ready or Not follows the story of a bride who's learned that her in-laws are planning on sacrificing her as some part of weird ritual to save their family business. With a litany of praised performances and a beloved ending, it's hard to go wrong with this flick.