Did Tim From '90 Day Fiancé' Get Back Together With Ex Veronica After the Show?
Who are Veronica and Tim from '90 Day Fiancé'? The former couple appeared on 'Pillow Talk' to discuss the update in their relationship.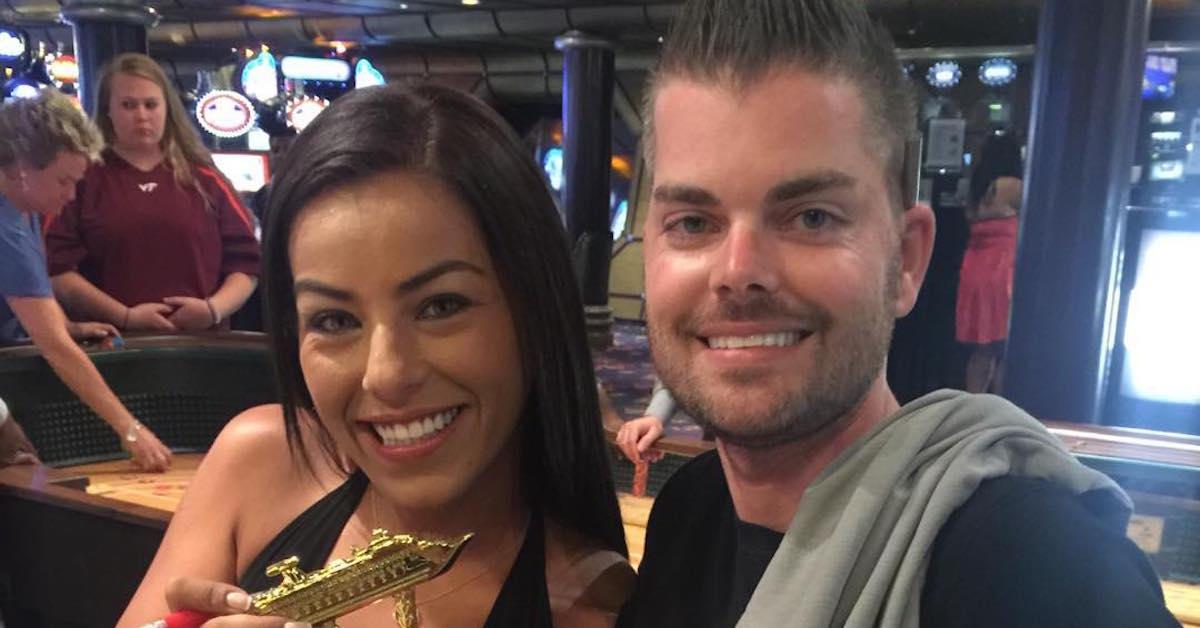 Usually, on TLC's 90 Day Fiancé, most of the drama comes from the engaged couples themselves. That wasn't the case with Tim Malcolm, who dated Jeniffer Tarazona on 90 Day Fiancé: Before the 90 Days on Season 4. After meeting and falling in love with the Colombian beauty online, Tim tried to give his relationship with Jeniffer a try in real life.
But, Tim and his ex-fiancée, Veronica Rodriguez, still appeared to have unfinished business in their relationship, which made Jeniffer uncomfortable.
Article continues below advertisement
After his split from Jeniffer, fans wondered if Tim and Veronica would rekindle their old flame after flirting on the show. The two just appeared on the Dec. 22 episode of 90 Day Fiancé: Pillow Talk, and we have an update on the status of their relationship.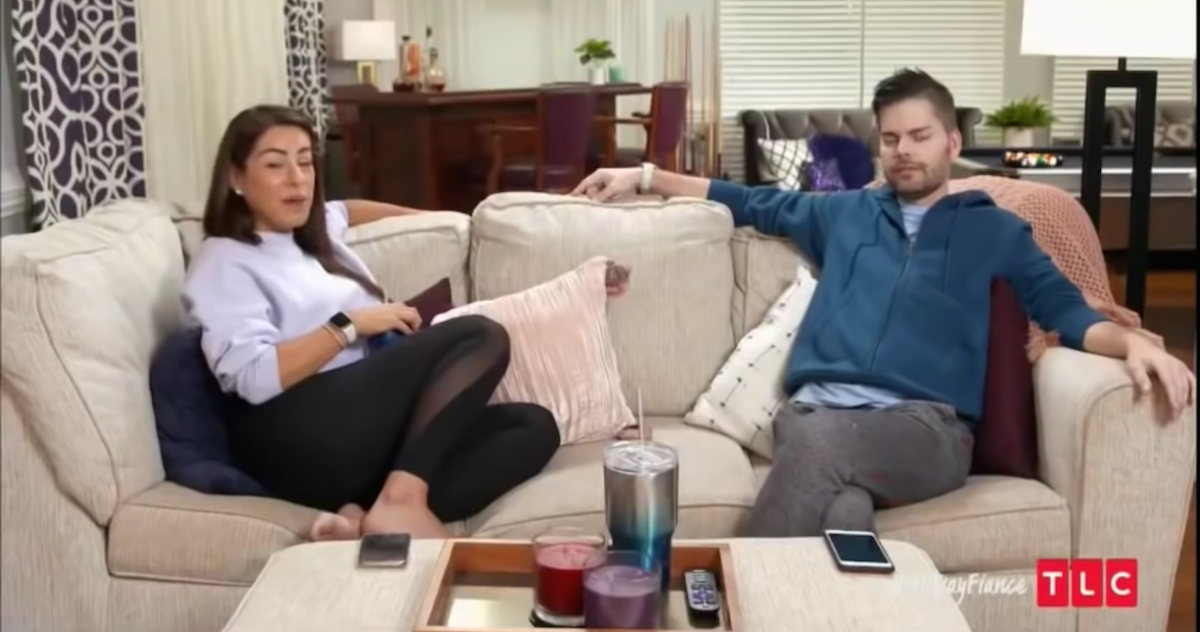 Article continues below advertisement
Veronica and Tim from 90 Day Fiancé's relationship timeline. 
Before airing out his relationship woes with Jeniffer on 90 Day Fiancé: Before the 90 Days, Tim had a long term relationship with Veronica Rodriguez. The two are still present in each other's lives, which proved to be an issue on the show.
The two first got together when Veronica's now-13-year-old daughter, Chloe, was a toddler, and they stayed together for just under a decade. Tim helped raise Chloe, and he considers her his daughter. Chloe refers to Tim as "Dad," which has helped him have a positive co-parenting relationship with Veronica.
Article continues below advertisement
Tim's close relationship with his ex caused some drama between him and Jeniffer. She noted that she wanted Veronica to be less present in Tim's life before she would consider walking down the aisle with him. Veronica didn't help ease Jeniffer's suspicions; she posted cozy throwback photos with her ex while the show aired.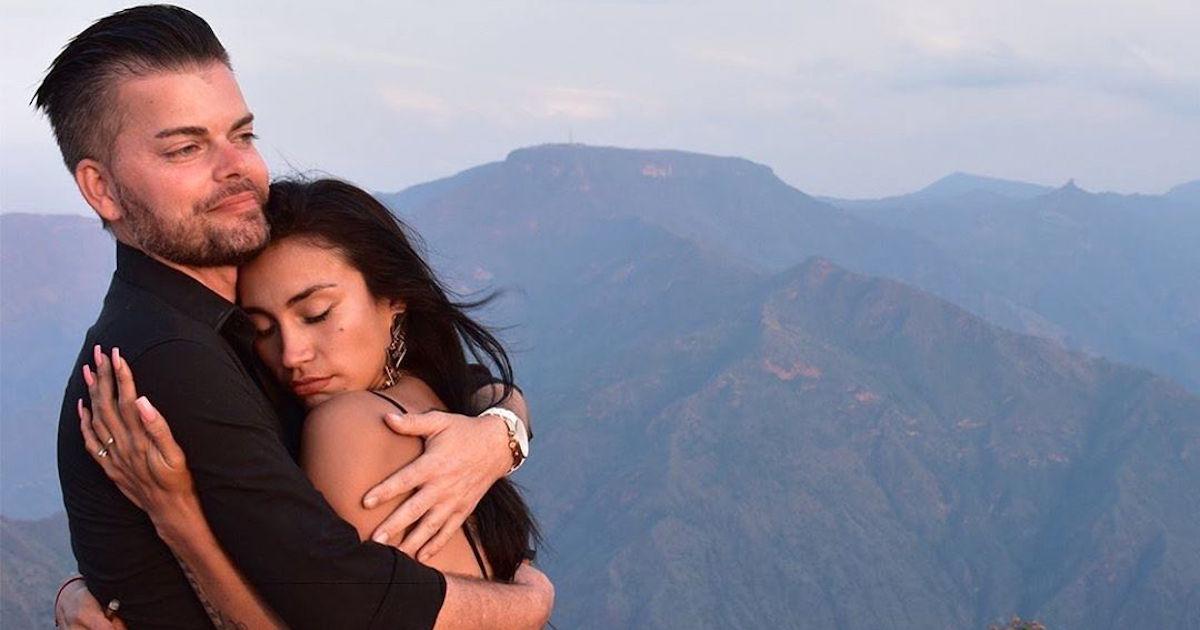 Article continues below advertisement
On the show, Veronica also put pressure on Tim when he wanted to go to Colombia to propose to Jeniffer. She told him that she was concerned that he would forget about his daughter if he were to move somewhere else.
To add salt to the wound, Veronica gave Tim her old engagement ring to propose to Jeniffer with. Talk about some bad ju-ju.
After Tim split from Jeniffer, viewers wondered if Jeniffer's suspicions about Tim and his ex were true. Tim set the record straight on the possibility of him reconciling with Veronica in October.
Article continues below advertisement
"A lot of people will comment that they hope Veronica and I get back together, and I always say the same thing — that ship has sailed!" Tim said in an interview with Us Weekly. "Romantically we're not a good fit, but we're great friends and we are good parents to [daughter] Chloe. That's as much as we can ask for."
Article continues below advertisement
He also said that, though the pair appeared to have unfinished business on the show, they actually are in a good understanding about where things stand.
"If we got back together, I would be very surprised," he said to Us Weekly. "Probably as surprised as everyone else. We were together for almost nine years. We gave it a good solid effort."
But, the rumors about Tim and Veronica were reignited when they appeared on 90 Day Fiancé: Pillow Talk together to dissect moments from the current season. But, unlike other couples who watch from their bed, the two sat far apart on the couch together.
Plus, Veronica is off the market, and it's not with Tim.
Article continues below advertisement
Veronica is in a relationship with someone else. 
In the months since 90 Day Fiancé: Before the 90 Days aired, Veronica has gone public with a new man. In a Dec. 7 Instagram post, she confirmed that she's dating Grant Glaser. She referred to him as her "arm candy" in the caption.
The couple has not posted any other public pictures together (Grant's page is on private), so it's unclear when their romance began.
As for Tim, he seems to be taking some much-needed solo time after his dramatic split from Jeniffer. And we can't say that we blame him.
90 Day Fiancé: Pillow Talk airs on Sundays at 11 p.m. on TLC.