Simon Cowell Predicts that Victory Brinker Will Be One of the "Biggest Stars" on 'AGT'
Victory Brinker is the nine-year-old opera singer competing on Season 16 of 'America's Got Talents.' Details on her performances and her parents.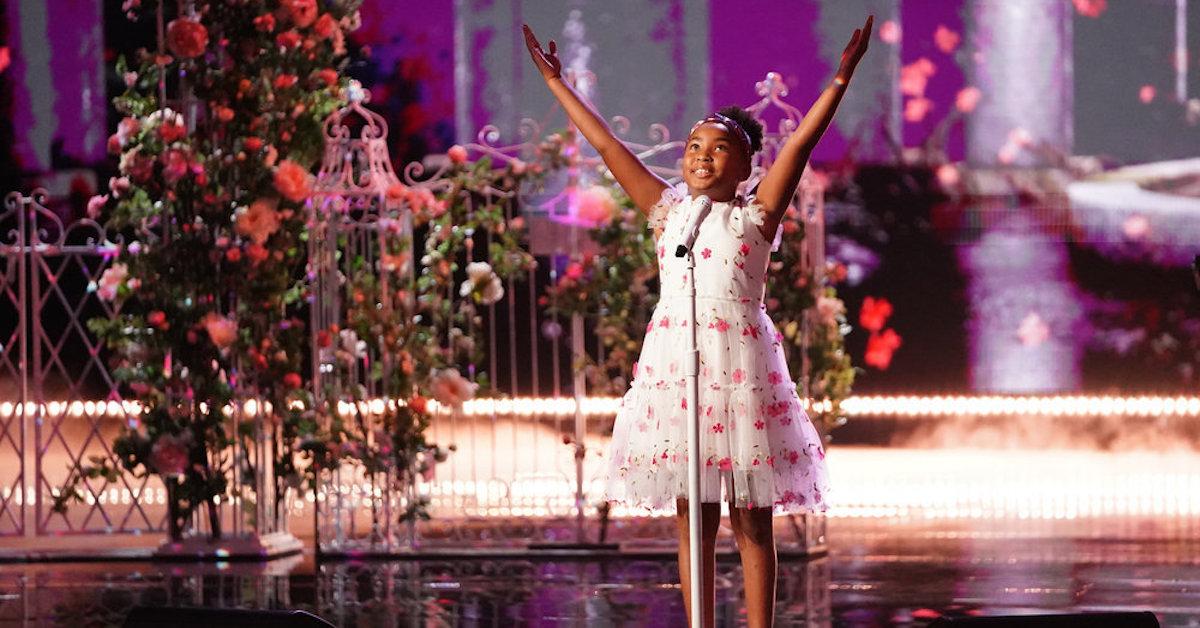 Since Victory Brinker made her debut on Season 16 of America's Got Talent, she's been wowing the judges and viewers alike. The nine-year-old opera singer is the first contestant in the NBC show's history to ever get the judges Simon Cowell, Heidi Klum, Howie Mandel, and Sofia Vergara, and the host, Terry Crews, to push the Golden Buzzer at the same time. The unprecedented move gave Victory a ticket to perform in the live shows — and she has yet to slow down.
Article continues below advertisement
During the quarterfinals on the Aug. 17 episode, Victory brought the judges and the audience members to their feet with her rendition of "Casta Diva." Following the performance, Victory may be the one to beat. She could become the youngest winner in the show's history.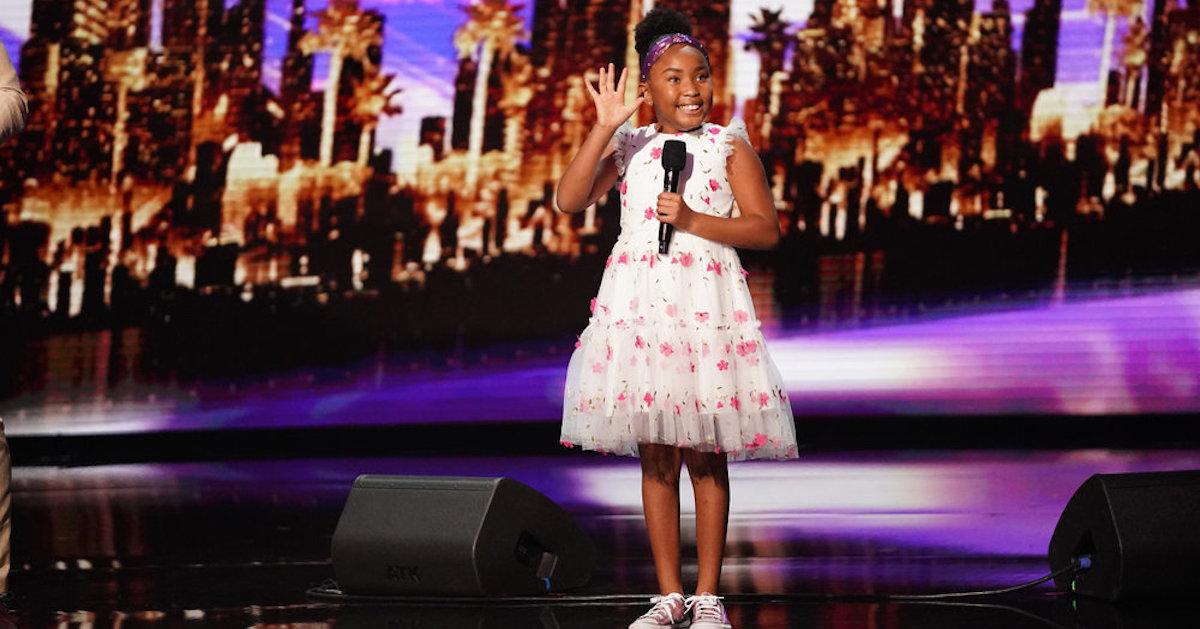 Article continues below advertisement
When she's not wowing the judges on AGT, the Pennsylvania native is one of 11 children. Her mom, Christine Brinker, has been supporting her backstage, and she's even been Victory's music coach.
Read on to find out more about Victory's parents and her family life, and to learn what Simon had to say about her chances on the show.
Victory Brinker's parents adopted her and eight of her siblings.
The AGT standout was born in the midwest, and she was adopted by her parents, Christine and Eric Brinker, when she was a baby. She is one of 11 siblings, nine of whom are adopted. Victory's parents chose open adoptions so their kids could potentially interact with their birth parents.
Article continues below advertisement
Christine, who is also musically inclined, home schools many of the Brinker children, and she trained Victory with her music. Eric and Christine run the Natural Family Wellness Center, which is a holistic health service. Victory's dad is also a pastor at the Impact Life Church in Greensburg, Penn.
Article continues below advertisement
Victory has been singing since the age of two, but she shifted her attention to opera when she was six. Before she appeared on AGT, Victory brought Melissa McCarthy to tears on an episode of Little Big Shots.
She's also made quite the impression on Simon Cowell, who is often seen as the toughest critic on AGT.
Simon Cowell praised Victory's "unique, special talent" and said she could be one of the "biggest stars."
During the quarterfinals episode, after Victory finished singing "Casta Diva," Simon only had positive things to say about her performance.
"I know nothing about classical music. However, I do remember, many years ago, on another show, an artist called Carrie Underwood came on and auditioned for me. I said, 'You are going to sell millions and millions of records.' And I was right," Simon shared.
Article continues below advertisement
He then offered the nine-year-old another shocking compliment.
"I am going to make a prediction. You are going to be one of the biggest stars to emerge from one of these shows, because you have a unique, special talent," he added. "I think you are incredible."
Will Simon be correct? You'll have to tune in to find out how Victory does as Season 16 progresses.
America's Got Talent airs on Tuesdays and Wednesdays at 8 p.m. ET on NBC.