A Guy Who Owns a Used Car Dealership Is Telling Folks Not to Buy Cars — Is There a Catch?
The owner of a used car dealership breaks down why cars are so expensive and when you should actually buy one. Spoiler alert, it's not right now.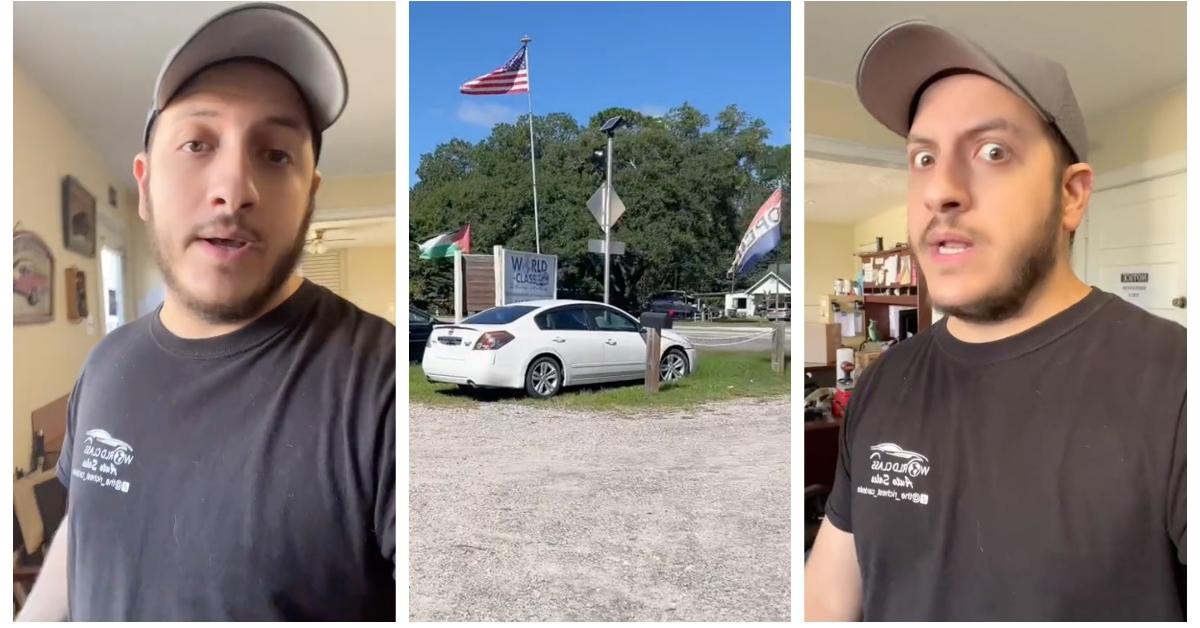 Buying a car is needlessly complicated and I happen to have terrible luck when it comes to vehicles. In January 2021 I bought a car after doing a ton of research. I landed on an adorable 2017 Chevrolet Sonic that was hilariously egg-shaped. During the following two years, this automobile broke down six times. One of those instances was on the New Jersey turnpike some place between Nowheresville and Where Are We Town.
Article continues below advertisement
In January 2023 I bought a Honda which has had zero issues so far. The day I got it, I spent six hours at the dealership and filled out a stack of paperwork. To this day I don't know if I gave them my soul on top of my money, but a gal's gotta drive. I had a great experience, but I know there is a stigma around people who sell cars. That's why I have no trouble believing this particular used car dealership owner when he says do not buy a car right now. Why would he lie? It wouldn't serve him at all.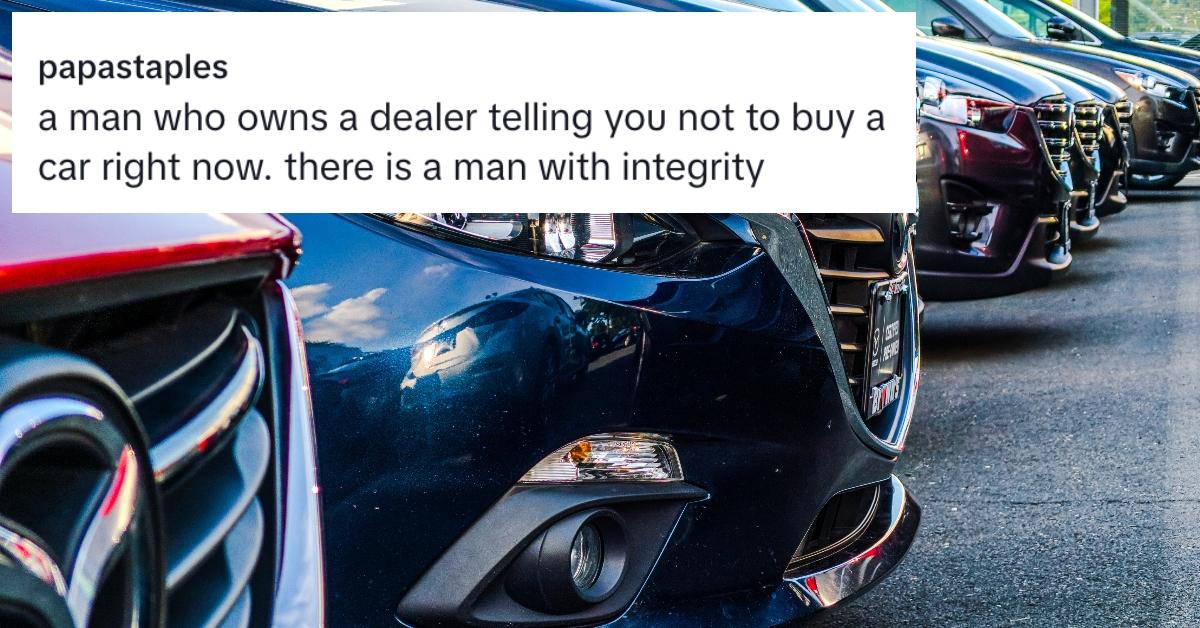 Article continues below advertisement
Please wait to buy a new car!
Omar Afeneh, who goes by @the_richest_cardealer on TikTok, is the owner and operator of World Class Auto Sales out of Savannah, Ga. As of the time of this writing, they have 32 Google Reviews with very few one or two star ratings, but it's those ratings I'm the most obsessed with.
Omar takes the time to respond to those in a way that makes him even more likable. For example when one person claimed they came to the dealership but no one spoke to them, Omar added some context. "Considering we are busy inside, and y'all took one quick look at one car and hopped back in your car and drove off before anyone even had a chance to come out and talk to you ... I would say I wouldn't recommend y'all as customers either." What a thrilling response.
Article continues below advertisement
His TikToks are filled with helpful advice about the car market and in one particular video, Omar cautions folks about buying a car right now. "If you're looking to buy a car just wait," he says in a September 2023 TikTok. "The car market is about to crash and nobody could tell me I'm wrong." I would never tell Omar he's wrong. I do not understand cars.
Article continues below advertisement
For the last two months, Omar has seen an "influx of cars coming from finance companies," that are arriving by way of repossessions. Bear with me because a lot of financial information is coming our way. Omar does a great of explaining but boy oh boy can this stuff get dense.
Once these vehicles are repossessed, the financing institutions (like Wells Fargo) attempt to auction them off in order to "recoup some of the money that's owed on them," explains Omar. "Normally when they send a vehicle to auction that still has some money left over on it, if the customer had any equity in it, it'll bring a little more than what's owed at auction." The bank takes what they are owed and the customer then gets a check.
Article continues below advertisement
If you're like, you might be asking yourself what does equity mean in a financial sense? Great question. According to TD Bank, "Equity can be defined as the amount of money the owner of an asset would be paid after selling it and any debts associated with the asset were paid off. For example, if you own a home that's worth $200,000 and you have a mortgage of $50,000, the equity in the home would be worth $150,000." I know this is what Omar said, but I needed another example.

Article continues below advertisement
Unfortunately this isn't happening. Omar takes us back to the height of the COVID-19 pandemic when people had some extra cash either from a single stimulus check or via unemployment. "All these people went out and bought cars, over paid like a motherf----- for them ... and put the lowest down payment on them." This left them with negative equity.
Thankfully Omar explains why the negative equity exists. I'm gonna be honest, I still kind of don't get it even though Omar is doing a great job. "That negative equity comes from the car being overpriced, interest rates, and a low a-- down payment." Now that car prices have dipped, people are realizing they have a car that is "$20,000 over what it's worth in negative equity" or they have a huge monthly payment on a car that isn't super valuable, hence the repossession.
Article continues below advertisement
At this point, people either can't afford to pay for their vehicle or they simply refuse to do so. "This has created an influx of cars at the auctions," says Omar. "Cars that people like me, don't want to over pay for."
Basically the sellers are trying to unload a vehicle for roughly $10,000 more than it's actually worth. If Omar bought those cars, he would have to price them even higher in order to turn a profit and people simply cannot don't have the money for that. "Mark my words," says Omar, "in six month to a year car prices are gonna drop." This means car dealerships will be stuck with cars they overpaid for and prices will plummet.