A Rowdy Party of 12 Refused to Pay Their $600 Dinner Tab, Waitress Saved the Day
A waitress sprung into action after a rowdy party of 12 refused to pay their $600 tab. After they walked out on their check, she called the police!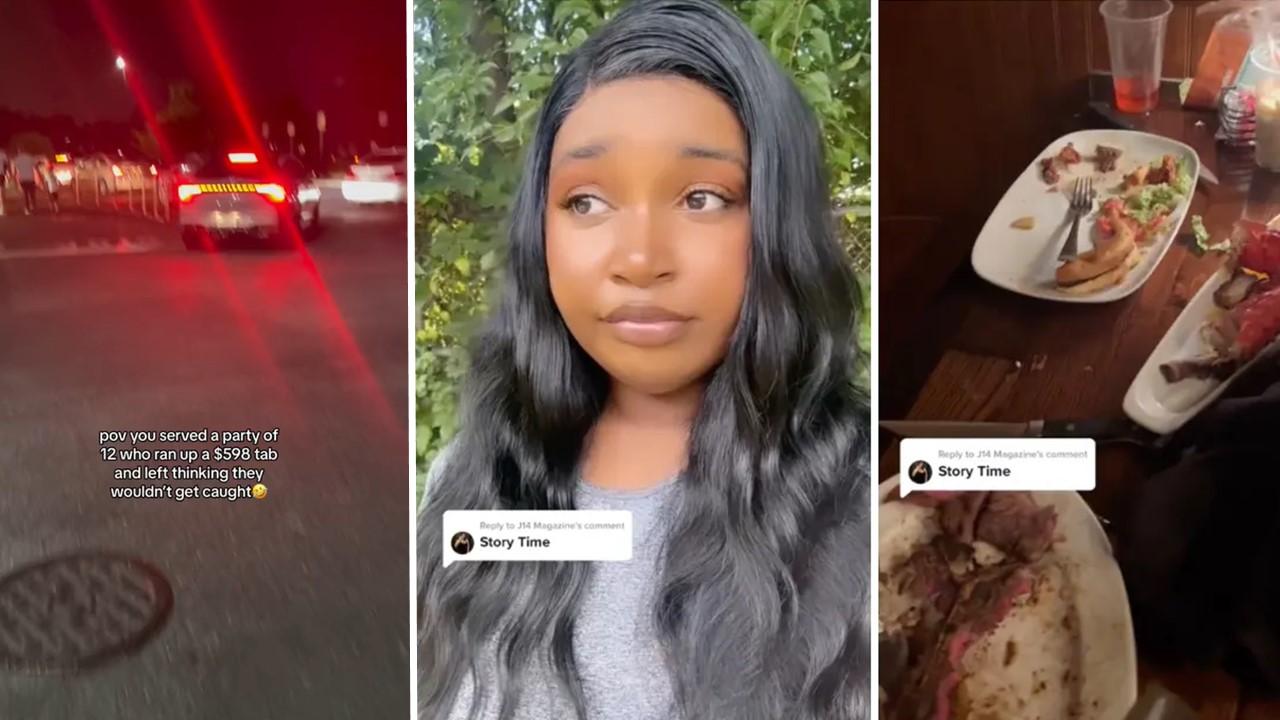 I'm gonna let y'all finish, but waiters are some of the hardest-working people in the game. From fetching your forks to delivering your drinks, we could all agree servers are a Godsend. Sadly, they don't get the respect they so rightfully deserve.
Article continues below advertisement
TikTok user @Nyzeeria is one of the food service workers who goes out and gets it every day. And in June 2023, our good sis almost got got.
It all started when a party of belligerent patrons came into an unnamed restaurant. Here's what went down.
Article continues below advertisement
After running up a $600 tab, the party of 12 ran out without paying.
However, the waitress got her revenge after she called the police on the crew of dine-and-dashers.
This waitress called the police on a party of patrons who tried to run out on their $600 tab.
Nyzeeria was about to get off after working a double when her manager seated her with one last table. Upon greeting the group of guests, she quickly deduced that she was in for a rough night.
Article continues below advertisement
"At a certain point, they were at like eight drinks per person," Nyzeeria said of the party.
"I'm like, 'Well, unfortunately, I will not be able to serve you guys any more drinks. Because you guys had came from the bar. And you guys were drinking and then I had served you guys way too much like you guys have been overserved,'" she went on.
Article continues below advertisement
"So yeah, after I told them that, all hell broke loose."
It was then that Nyzeeria called in reinforcements. However, when the manager attempted to rectify the situation, things escalated even more.
Article continues below advertisement
"They start going off on my manager, and they're like, 'We're refusing to pay,'" Nyzeeria recalled. "And he's like, 'Well, you're either gonna pay the bill or I'm gonna get the police.'"
They didn't take heed of the warning and it backfired big time.
Soon after Nyzeeria learned that the party was leaving the restaurant without paying their tab, she sprung into action and chased the chicken tender capers outside.
"When I got out there, that's when I've seen them all trying to run away and I took that video that everybody [saw]," she added. "Yeah, so they were dead a-- running. And I was running right behind them."
Article continues below advertisement
Nyzeeria ended up following them a half-mile up the road to a hotel parking lot. After calling the police, she was confronted by one of the chicken finger crooks.
When the police pulled up, they went back to the restaurant to investigate.
Article continues below advertisement
The police later found that the party had, in fact, run out on their bill and were forced to pay up … but they weren't able to cough up the full amount.
"Y'all, why were these people only able to pay like $200-something out of their $598 check? I did not get a tip. I did not get anything," Nyzeeria said.
"I stayed hours past my shift for nothing. Nothing. I don't really know if any charges were pressed because, at that point, I was just focused on going home."
In this case, justice may have been served. As for the tip? Well, that's a running tab.