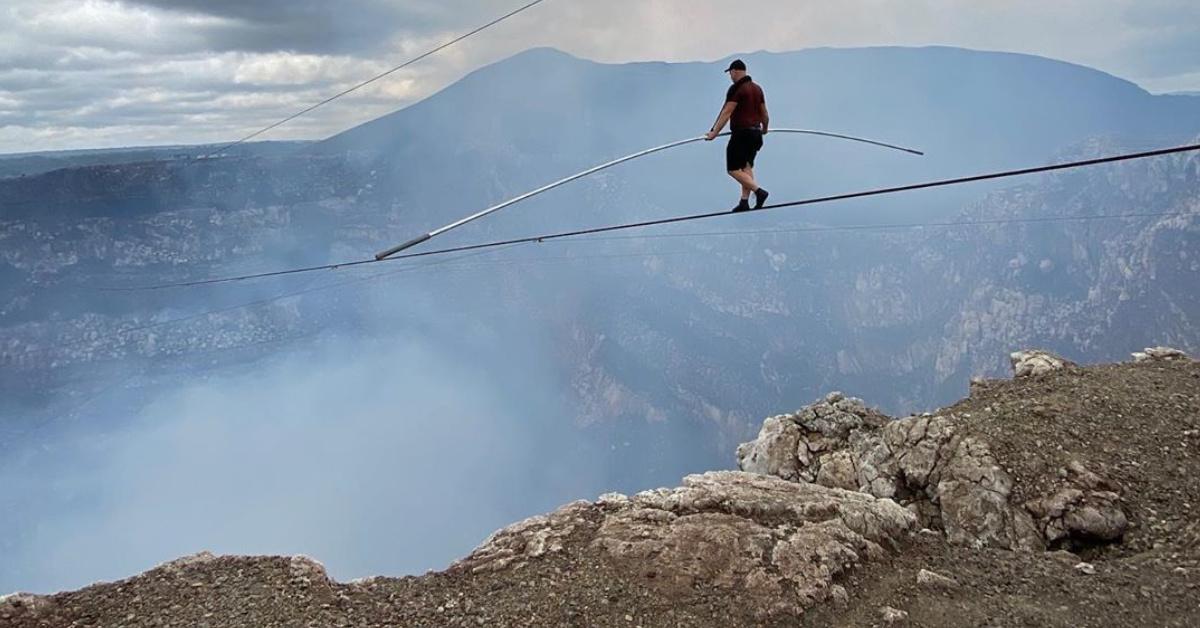 Nik Wallenda Comes From a Long Line of Tightrope Walkers — and Family Tragedy
It's been a while since Nik Wallenda last cheated death with an amazing stunt, so, obviously, he's doing it again. The King of the Highwire has mastered the Grand Canyon, Niagara Falls, and two super tall towers in Chicago — all on a tightrope. Next up is an attempt to walk a tightrope strung across a volcano. You know, just for kicks. Nik's volcanic walk will air Wednesday, March 4 at 8 p.m. EST on ABC.
Article continues below advertisement
While Nik's daredevil career is truly astounding — he has 11 Guinness World Records (so far) — you might not know that he actually comes from a long line of stunt performers known as the Flying Wallendas. Sadly, the Wallenda family has faced tragedy throughout their stunt performing career that spans more than 100 years.
Article continues below advertisement
The first Wallenda tragedy occurred in 1962.
The Flying Wallendas started out with Karl Wallenda (Nik's great-grandfather), who was born in 1905 to an old circus family. In 1922, Karl put together a balancing act with his brother Herman, a man named Joseph Geiger, and a teenage girl named Helen Kreis (whom Karl eventually married). They joined the Ringling Brothers Barnum & Bailey Circus and took their act all over the world. As the family grew, so did the act.
One of the Flying Wallendas' most impressive acts was the seven-person chair pyramid — four people made up the bottom layer, with padded shoulder bars yoking them into pairs. On top of those bars, two additional Wallendas balanced with another balancing bar between them. The person at the top of the pyramid sat in a chair balancing on that bar (and usually stood up on the chair midway through the act).
Article continues below advertisement
On Jan. 30, 1962, the Wallendas set out to perform the seven-person chair pyramid at the Shrine Circus at Detroit's State Fair Coliseum. As always, the family performed without a safety net. The stunt failed.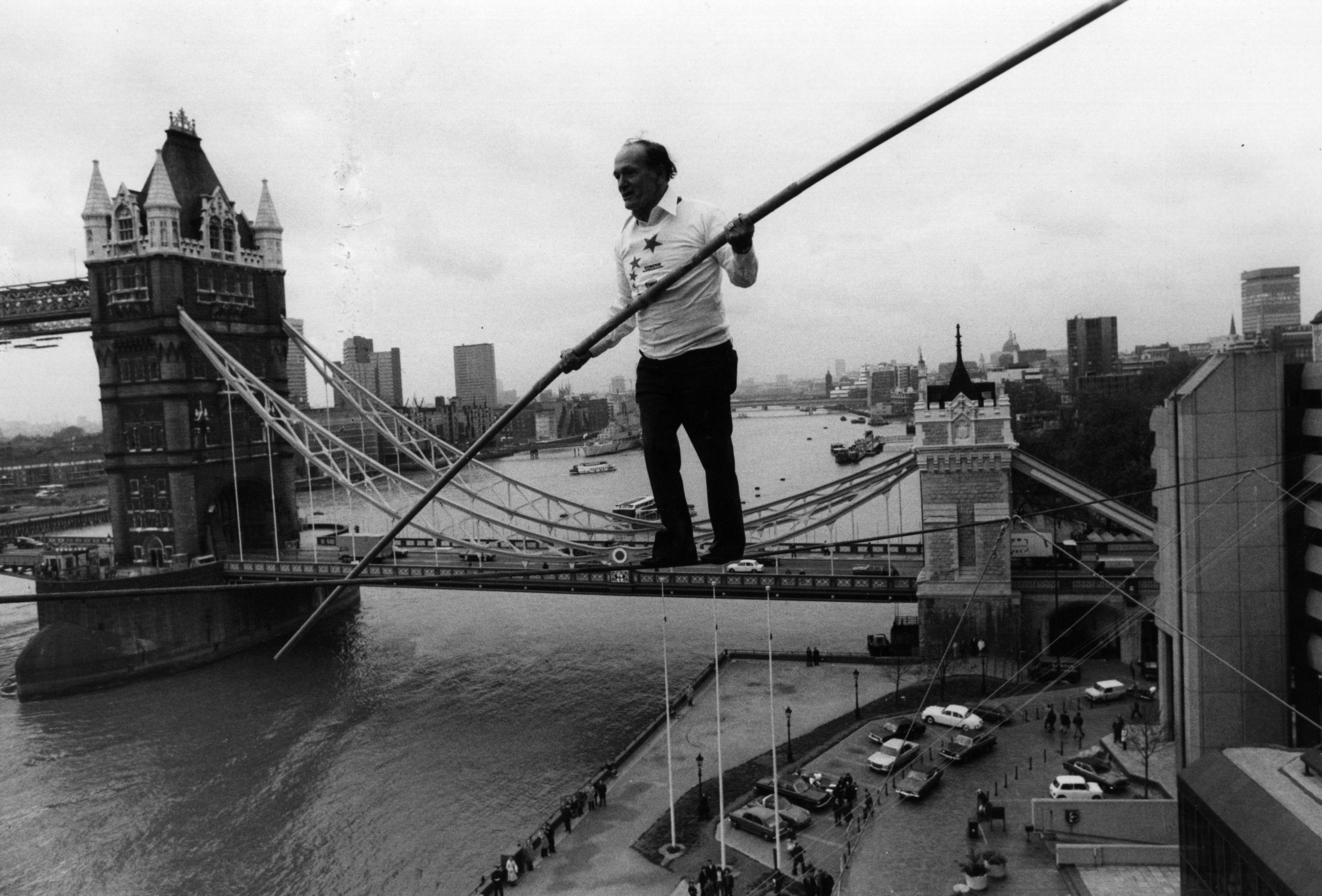 Article continues below advertisement
Dieter Schepp (Karl's nephew) was the front man on the bottom tier of the pyramid. He faltered and the pyramid collapsed, sending himself, Dick Faughnan (Karl's son-in-law), and Mario (Karl's adopted son) plummeting to the ground 32 feet below them. Dieter and Dick died, and Mario was paralyzed, confined to a wheelchair for the rest of his life.
Seventeen-year-old Jana Schepp (Karl's niece) tumbled out of the chair at the top of the pyramid and clung to Karl's back until a makeshift safety net was spread out below them. When she finally let go, she bounced out of the net and suffered a head injury. In just a manner of seconds, the Wallenda family had suffered incredible loss.
Article continues below advertisement
The Detroit State Fair tragedy was not the family's last performance — far from it. Sadly, it also wasn't the last tragedy to befall the Wallenda family. In 1963, Karl's sister-in-law Rietta fell to her death during a performance in Omaha, Nebr. In 1972, Karl's son-in-law Richard "Chico" Guzman died when he touched an electric wire and part of some metal rigging. And in 1978, Karl himself fell.
Article continues below advertisement
Karl Wallenda's fatal fall occurred in Puerto Rico.
At the age of 73, Karl attempted a walk between the two 10-story towers of the Condado Plaza Hotel in San Juan. A combination of high winds and an improperly secured wire caused Karl to lose his balance and fall. He was brought to the hospital and pronounced dead on arrival.
The Wallenda tragedies haven't kept the family from performing.
No one would blame Nik and the rest of his family members for avoiding the tightrope after these family tragedies, but it doesn't seem as though that's an option. Nik is not deterred by his family history. Instead, he's inspired by it and he aims to continue the incredible legacy first set in motion by his great-grandfather. If anyone can cross that volcano, it's definitely Nik. And don't worry — ABC is making him wear a safety harness.