Get Your Baby Nursery Finished With This Weekend's Walmart Baby Savings Day Sale
Expectant parents can expect some big savings this weekend at Walmart. The Baby Savings Day Sale boasts reductions on hot baby items as well as product demos and samples. Learn all about the event here.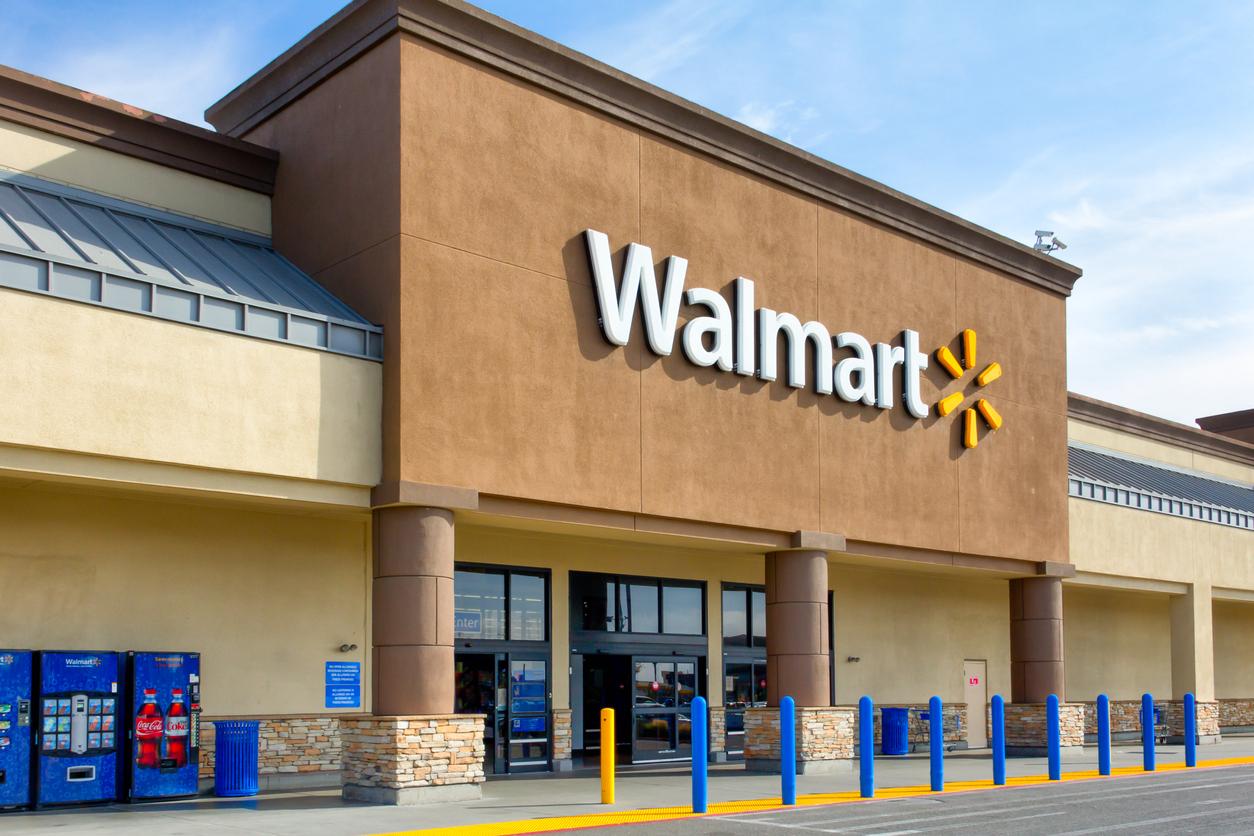 If you've got a baby on the way and a half-finished nursery — you may want to plan a trip to Walmart this weekend. Participating stores throughout the U.S. will host blowout Baby Savings Day sale events this Saturday, with discounts and "rollbacks" on key baby items, along with some freebies and helpful advice for new parents.
Article continues below advertisement
When is the Walmart Baby Savings Day Sale?
The event begins Saturday, February 23 from 10:30 a.m. to 4:30 p.m. See this full list of participating locations to determine whether the store near you is taking part in the one-day event.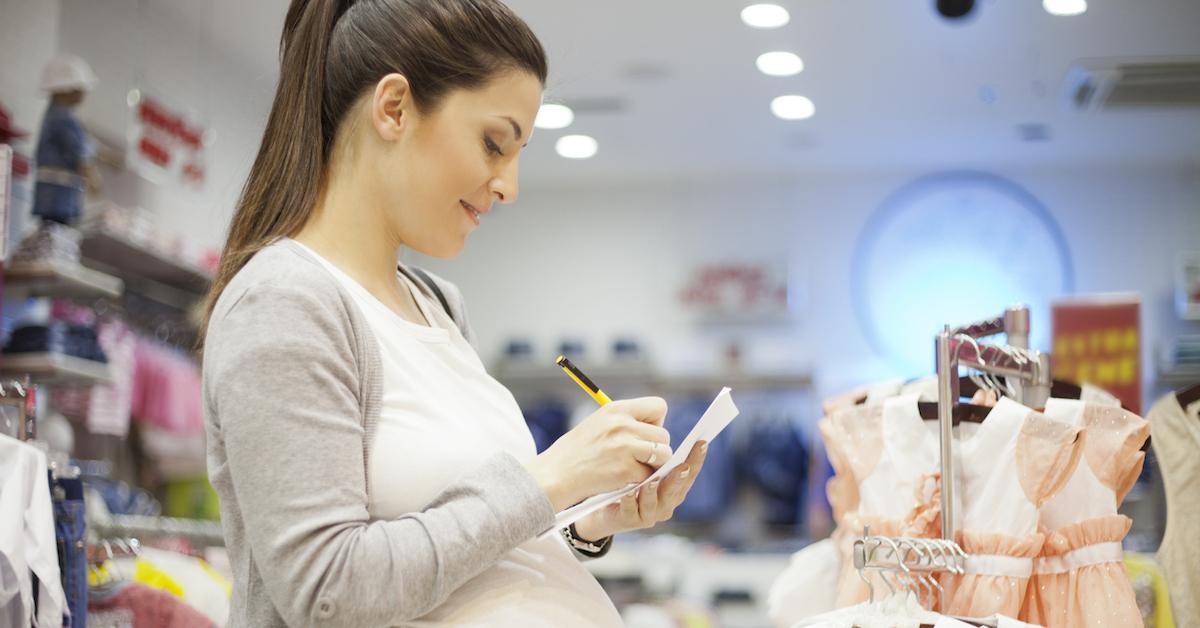 Article continues below advertisement
What kind of items will be on sale?
Necessities like strollers, carseats, and cribs, plus items like diapers and formula you'll want to stock up on no matter what stage of infancy your baby is.
Article continues below advertisement
In addition to special coupons and rollouts only available in stores on Saturday, you can also find special deals now through the rest of February on virtually everything you need to be fully baby ready, including select furniture items like cribs, changing tables, and rockers. Many items on the website are priced 30 percent below retail now, from breast pumps to teething rings.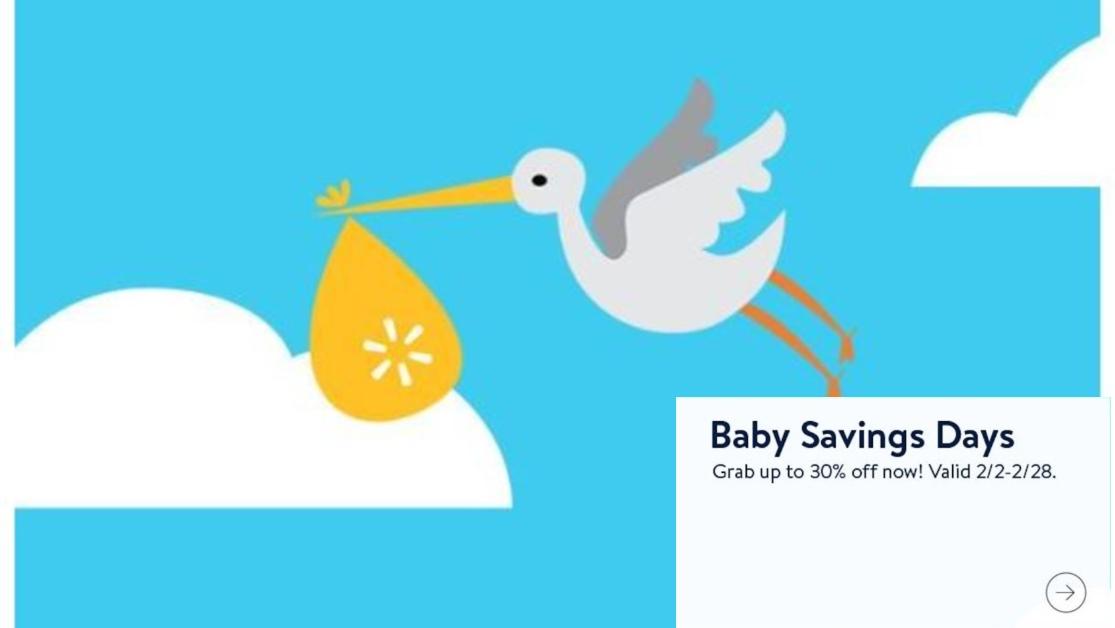 Article continues below advertisement
Sales aren't the only reasons to hit the store this weekend.
While saving big on normally pricey items, parents will also find baby product specialists to offer demos and advice on the best items for their babies' needs. Shoppers will also receive product samples and special coupons while they last.
The Baby Savings Day Event also provides a great opportunity for parents to bolster their child safety plans. Some locations will have law enforcement on hand to fingerprint children for Child ID safety kits. These precautions are instrumental in aiding investigations in the event a child goes missing, as they contain up-to-date information like fingerprint, eye color, and hair color.
Even though this information is recorded at birth, eye color and prints can change a great deal in the first couple years of a child's life. Some kits also include DNA collection sites.
Article continues below advertisement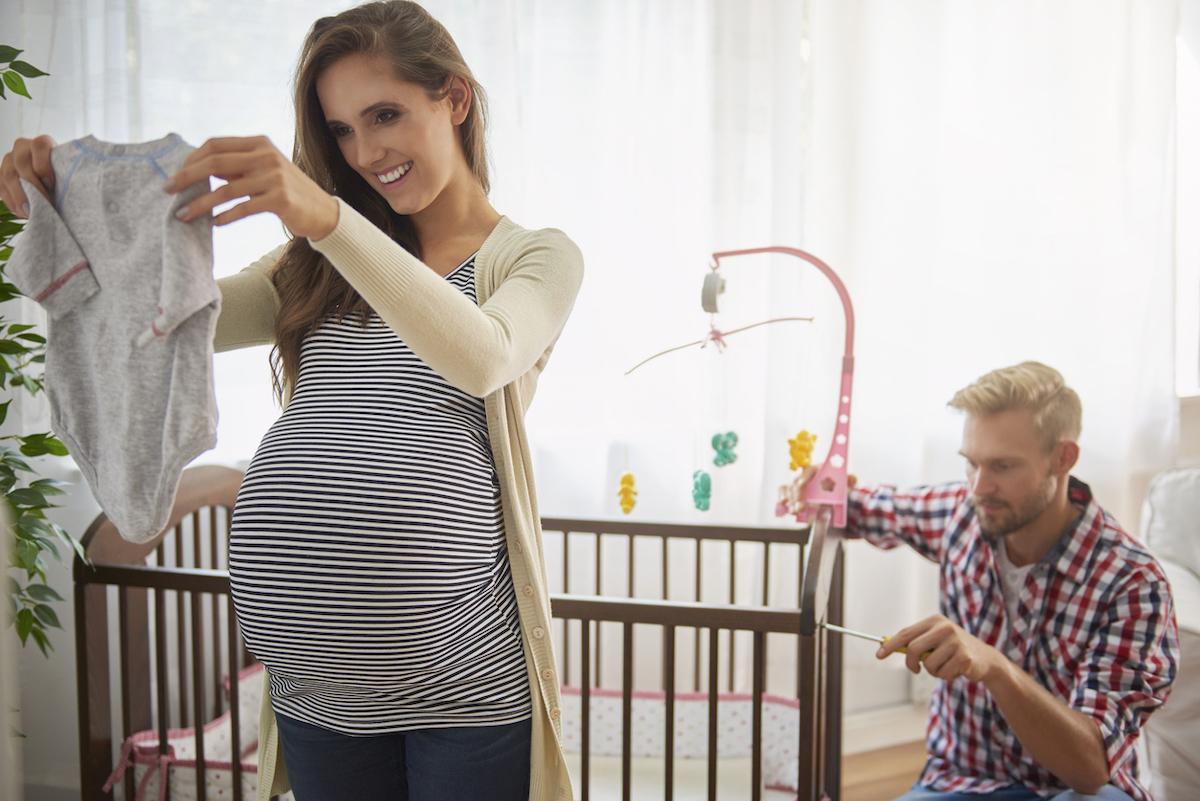 It's a good opportunity to shop for shower gifts, too.
Look, even if babies aren't on your radar, if you're a woman entering your 30s, you're about to attend a whole lotta baby showers. Consult the in-store experts to find the baby essentials your friends don't even know they need — nipple cream, anyone? — and skip the stuff they'll be putting on Craigslist in a couple months, like bottle warmers. (Guess what? Hot water in a pan works the same and in the same amount of time.)
Walmart's Baby Savings Day Sale starts 10:30 a.m. on February 23, 2019 in participating stores nationwide.