"Spent WAY Too Long Waiting" — Frustrated Walmart Customer Uses Loudspeaker to Page Employees
A Walmart customer recorded themselves hopping on the store loudspeaker to call for assistance in the electronics section.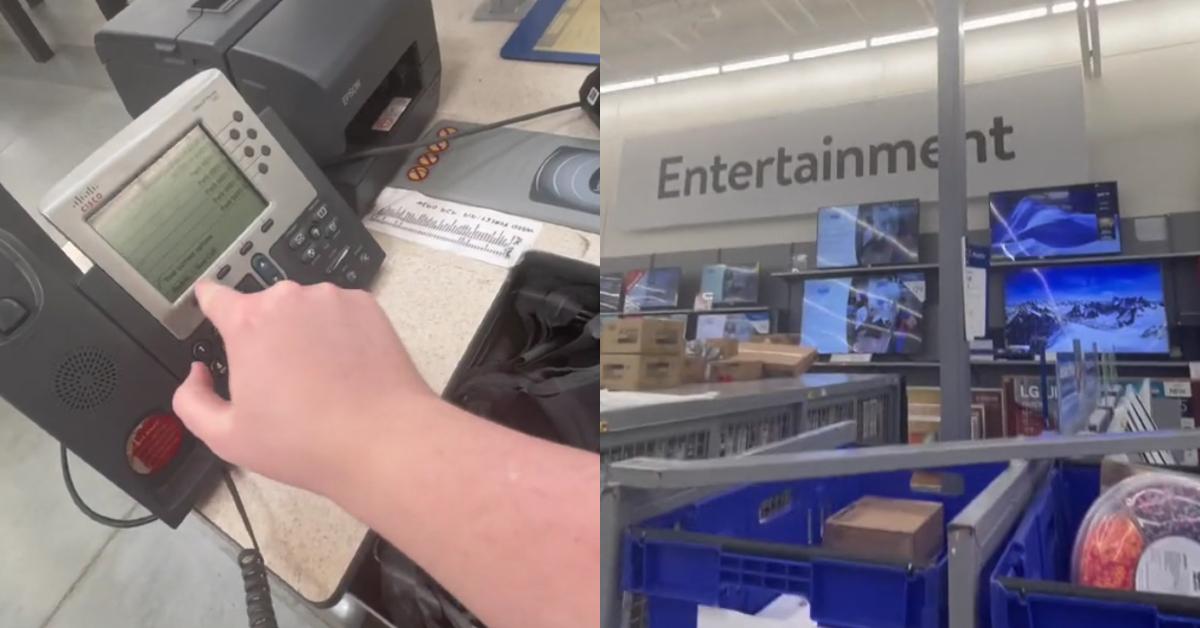 If you've ever shopped at Walmart and needed assistance in a particular department, then you know how long it could take to get an employee to come to your area and unlock a drawer so you can buy whatever protected item is resting just out of reach.
Article continues below advertisement
Sometimes, shoppers get so tired of waiting that they ultimately decide to just leave the store without purchasing anything, frustrated by having to wait so long to give a retailer their money.
And then there are customers who decide to take matters into their own hands and take a little bit of time to learn how to operate the store's loudspeaker system and call for assistance themselves.
Article continues below advertisement
Which is exactly what TikToker Nick Robinson (@babylonian) did in a viral clip that they've posted to the widely used video-sharing application.
Article continues below advertisement
Nick records themselves standing in a Walmart store's entertainment center, seemingly alone without an employee in sight. He writes in a text overlay of the video: "spent WAY too long waiting for someone to come open the case in the Walmart electronics section"
He adds: "so i took matters into my own hands"
He records himself walking to a phone at the front desk of the electronics section and he presses a button on the device: "Assistance needed in the Entertainment section," he says, panning his camera around to show the name of the area he was waiting in plastered on the wall.
Article continues below advertisement
"Assistance needed in the entertainment section. Thank you," he says again. Then, a voice from someone off-camera, presumably another customer can be heard saying to Nick: "You work here?"

Article continues below advertisement
"No," Nick tells the man.
"And you paged 'em?"
"Yeah," Nick says, laughing.
"I like it, I like it."
The video cuts out as Nick begins talking to the man and it sounds like he's about to tell him that he was waiting in the area for about 20 minutes or so.
There were some commenters who replied to his video who seemed to appreciate the initiative Nick took as much as the customer who spoke to him did.
Article continues below advertisement
"for second there I thought the dude was gonna scold you but he was indeed chill like that," one TikToker wrote.
And judging by this commenter, it would seem that Nick wasn't the only person who had this idea: "I've called the store from my cell phone while inside it to tell them I need help at a certain counter"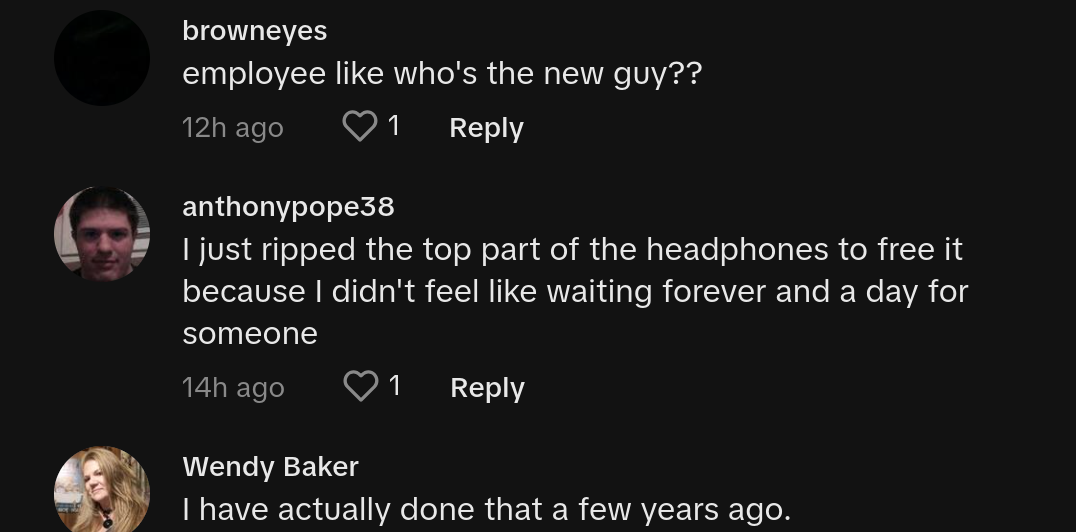 Article continues below advertisement
One person who said that they're a Walmart employee responded by stating that they were not only fine with what Nick did, but that they wished more customers would follow suit.
"as someone who works at walmart, please keep doing this when you need help i WISH customers would do this instead of bugging me (i don't have keys)," they wrote.
Article continues below advertisement
Someone else said that they had to do the same thing at Lowe's, but that they needed to page multiple times until they received assistance: "I was at Lowe's and had to page like 10 times before a manager finally came over. I was polite, but about to get much more colorful. Got a really nice"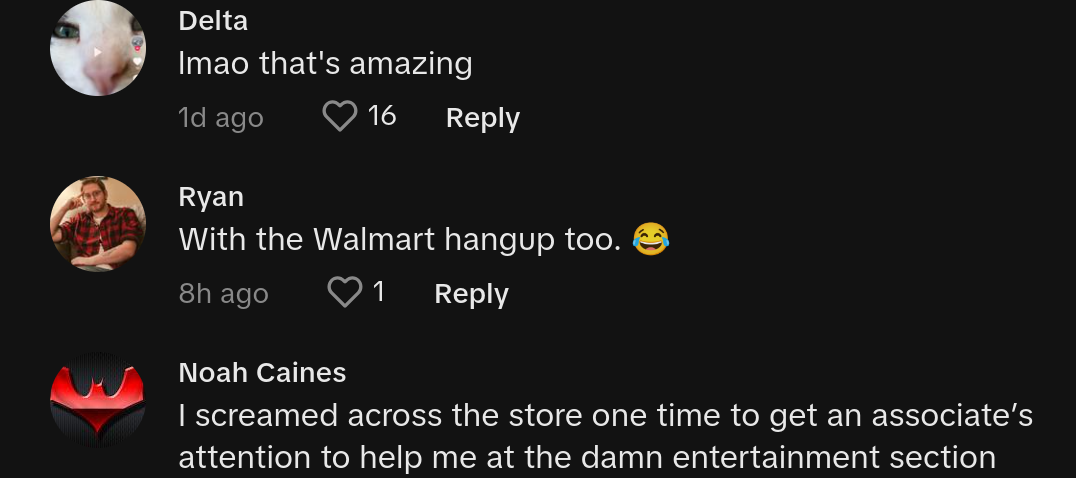 Article continues below advertisement
And in 2018, a Kentucky man also went viral for doing the same thing while they were shopping at Walmart in the store's sporting goods area: "Customer needs assistance in sporting goods please? I'm the customer," he says in the video.