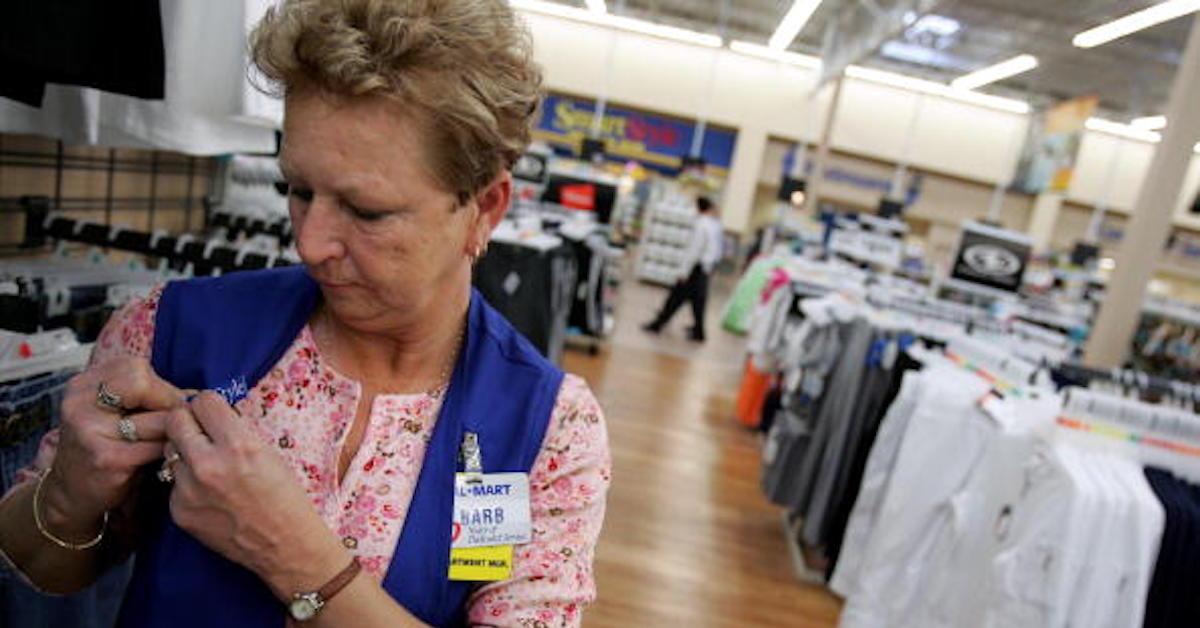 Walmart Announced They're Replacing Greeters and Many People Aren't Happy
The evil corporate monster known as Walmart has recently announced it would be eliminating the greeters at 1,000 of its stores nationwide, in order to make way for a more expansive role of "customer host." This change will be taking place on April 26.
Article continues below advertisement
To qualify for this new position, candidates must be able to lift 25-pound packages, climb ladders, and be able to stand for long periods of time. This came as a blow to Walmart greeters who are elderly or disabled, as Walmart has long provided income and a connection to the community for people with physical disabilities.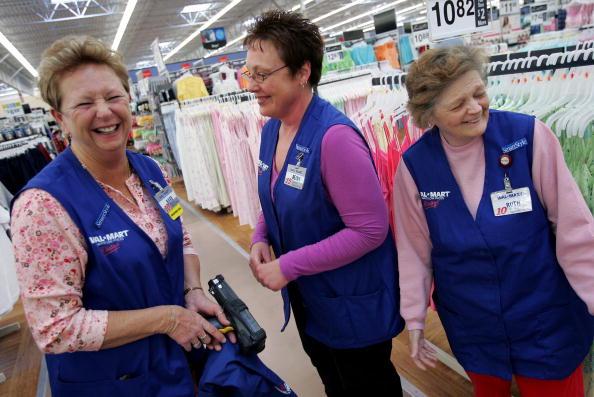 Article continues below advertisement
What do Walmart greeters actually do?
For many who are just learning about Walmart eliminating its greeters, the news comes as no surprise. Many have been puzzled about what the greeters actually do, other than stand there and be cute, saying that it makes sense Walmart is saving money by getting rid of these jobs.
But Walmart greeters actually play a really important job to the vitality of the chain, and that's functioning as loss prevention. In other words, people who shoplift don't care much about authority to begin with, but when they're greeted by a grandmother or friendly man with cerebral palsy, it's hard to imagine they wouldn't feel a little bit guilty about stealing.
These incredible Walmart greeters brightened America's days
Mr. Willie and his "Bams"
Article continues below advertisement
Mr. Willie went viral on YouTube a couple of years ago when he posted a video explaining his role as a Walmart greeter. "My name is Willie, Mr. Willie, all right now," he begins. "And what I do when people come in is — what's the word for us? — I greet them!" Willie explains how he asks shoppers about their children and families, but most of the time, people just want a "bam."
Article continues below advertisement
"What's a 'bam'?" asks the cameraman, before Mr. Willie demonstrates. "BAM! Give me a bam! That's a bam! All right now. That's another bam! Ok?" We certainly hope that wherever Mr. Willie is today, he's giving everyone he comes across such vigorous "bams." I could use one myself just about now.
The legendary old man who lost his greeter job within two hours.
Article continues below advertisement
One man posted his hilarious morning as a greeter at his local Walmart on the internet. It's such a good diss, I might want to keep it in my back pocket and I wouldn't tell you not to do the same. He wrote about how he encountered a "very loud, mean-looking woman" yelling obscenities at her two children all the way through the Walmart entrance. The man greeted her with the everyday "Good morning and welcome to Walmart," but then added his own finishing touch. Namely: "Nice children you have there, are they twins?"
He knew the whole time they weren't, mentioning that "while they share common features, they certainly didn't look like each other." "The woman stopped yelling long enough to say, 'Hell no, they ain't twins ... Why the hell would you think they're twins. Are you blind or stupid?" And this is where the savage burn comes in, as the guy replied "I'm neither blind nor stupid, Ma'am. I just can't believe someone slept with you twice. Have a good day and thank you for shopping at Walmart."
He was fired that same day, but we're glad he did it for the long-term laughs.
The singing greeter who brings shoppers to tears. 
Article continues below advertisement
Channel 3 recently did a story about Freddy Davidson, a retired pastor who reaches people from a wheelchair these days, rather than from a pulpit. And he doesn't miss greeting a single customer. "I try not to, I want them to know I care," he says with his infectious laughter. "I try to treat people the way I want to be treated. I know it sounds corny but I believe in it."
Article continues below advertisement
And every single time Freddy catches a veteran walking through Walmart's doors, he serenades them with the national anthem. A rendition so powerful, the whole store stands in silence with their right hands on their chests. "Their service matters, their life and sacrifice matters, and I want to make sure they know they're honored," he says of the spontaneous singalongs.
We hope Freddy's still singing these days, and will continue to.
Yolanda, who walks to Walmart every day to greet you — rain or shine.
Article continues below advertisement
Yolanda Crawford is the reason many people in Muskogee, Oklahoma stop into their local Walmart. OK, that might be an exaggeration, but it's definitely a huge plus to see her there because Yolanda makes everyone at the Walmart feel like family. But what patrons of the store did not know was that their favorite greeter was trekking to work on foot every day, regardless of weather conditions.
So two Christmases ago, the community banded together to get Yolanda a Nissan Versa. Which sent Yolanda into tears. "I'm very excited because I never thought this would ever happen for me and it did," she said. "The community loves me and they appreciate me for saying 'Welcome to Walmart' to them as they come in and out of Walmart and I appreciate them as well."
I'm not crying, you're crying!
90-something-year-old Frank's birthday is on Valentine's Day and he's got a way with the ladies.
Article continues below advertisement
Frank's motto is "No better job in Walmart than being a greeter." The 90-something California man has been working at the Foothill Ranch Walmart for more than a decade. He previously ran a barbershop but was hit by a car and was unable to resume his position there. "I'm very sociable," Frank told The OCR.
"I never ask people's names, but I know their faces. I ask them why they're here and what they like about Walmart. The people that don't say nothing, I don't talk to them. People say to me: 'You're a greeter here? How do you like your job?' I say, 'No better job in Walmart than being a greeter.'" Store regulars love the way Frank "reaches out and touches your heart," especially the ladies — who use words like "lovable" and "cutie" to describe the 90-year-old.
"He has a winning way of making each person feel special," said one Fran. We hope all of these huge-hearted people who have graced the hearts of so many as Walmart greeters have a smooth transition going wherever life takes them next.