Walmart Worker Doesn't Worry About Showing up Late Because His Store Is Understaffed
A Walmart worker was worried about getting fired after showing up to work late, but then remembered that their store was understaffed.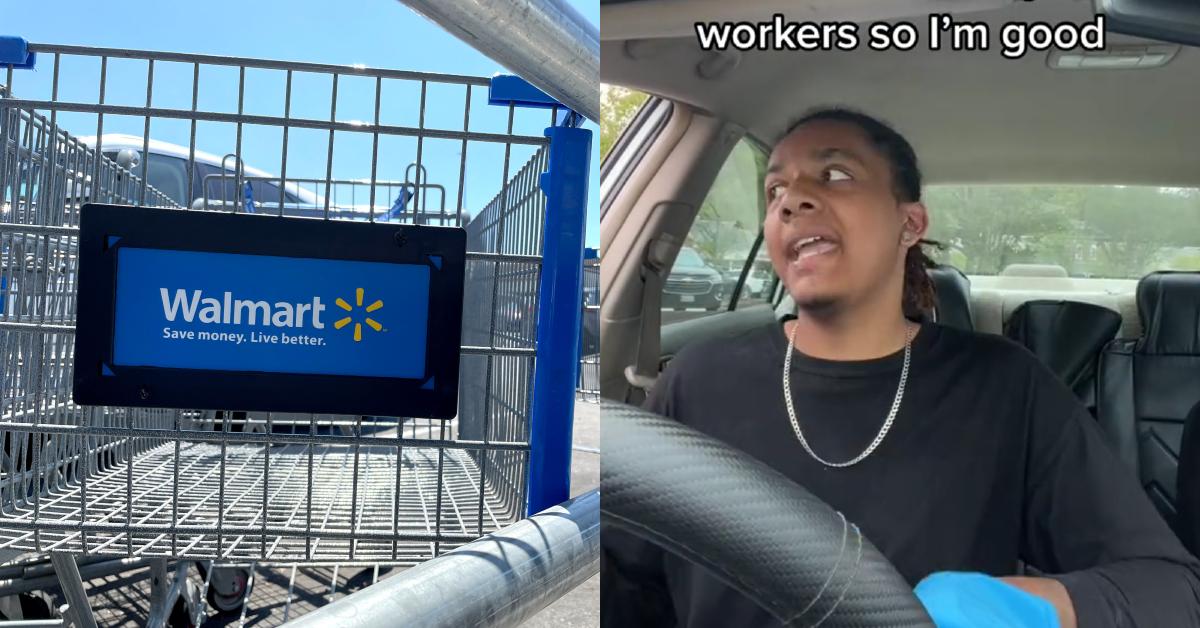 It's hard not to have a near full-blown panic attack whenever you find yourself running late to work, especially when you weren't able to give any prior notice to your manager or if you have a history of previous tardiness at your position.
Article continues below advertisement
Even if you aren't that fond of the job in question that you're running late to, not being able to stick to a schedule doesn't feel so great, and having to run in while attempting to save face isn't exactly the best feeling in the world to have.
But there are ways that folks make themselves feel better about not being able to beat the clock, like the one referenced in this one Walmart employee's clip that's currently going viral on TikTok.
Article continues below advertisement
In a video posted by user @linthakidd, the employee films himself in his car about to enter his shift at Walmart. He appears visibly nervous in the video because he's one hour late to his shift.
Article continues below advertisement
However, because he knows that the store is short-staffed, he feels a sense of job security and ends up breathing a sigh of relief upon remembering this fact.
He writes in a text overlay of the video: "Me showing up to work 1 hour late but ik they short workers so I'm good"
The TikToker also adds in a caption for the video: "Can't fire your only worker"
Article continues below advertisement
According to the Bureau of Labor Statistics, there are still 9.6 million unfilled job positions in the United States.
Figures posted by the US Chamber of Commerce in May of 2023 also appear to support this assessment as well.

Article continues below advertisement
The agency writes that the US workforce as of this writing is still smaller than the number of employed workers in the country prior to the COVID-19 pandemic.
"Workforce participation remains below pre-pandemic levels. We have 1.97 million fewer Americans working today compared to February of 2020."
Article continues below advertisement
The US Chamber of Commerce also writes that citizens were able to privately save money as they weren't going out and spending as much during the pandemic, creating a massive economic shift.

Article continues below advertisement
Viewers who saw @linthakidd's post remarked that they too could relate to his job being saved, in spite of tardiness, due to a labor shortage.
"Me with my 4.5 points and all," one person wrote.
Article continues below advertisement
Another penned, "My place just fired 2 people for overnight even tho we short staffed boutta transfer outta there they not finna overwork me"

Article continues below advertisement
However one TikTok user said that their job doesn't necessarily care if they have a dearth of workers and that management will not hesitate to terminate an employee if their performance is unsatisfactory: "my job don't gaf they be firin ppl when they feel like it that's why we don't got no workers"
But someone else said that their job came up with creative solutions in order to ensure that they wouldn't have to fire them as an employee: "my Job took a month an a half to put my absence in cause they were worried id have too many points and would have to fire me"