'War Dogs' Is Getting New Life Thanks to Netflix, but Fans Have Some Questions
'War Dogs' has reached a ton of new viewers since coming to Netflix and folks are dying to have the film's ending explained. Keep reading for details.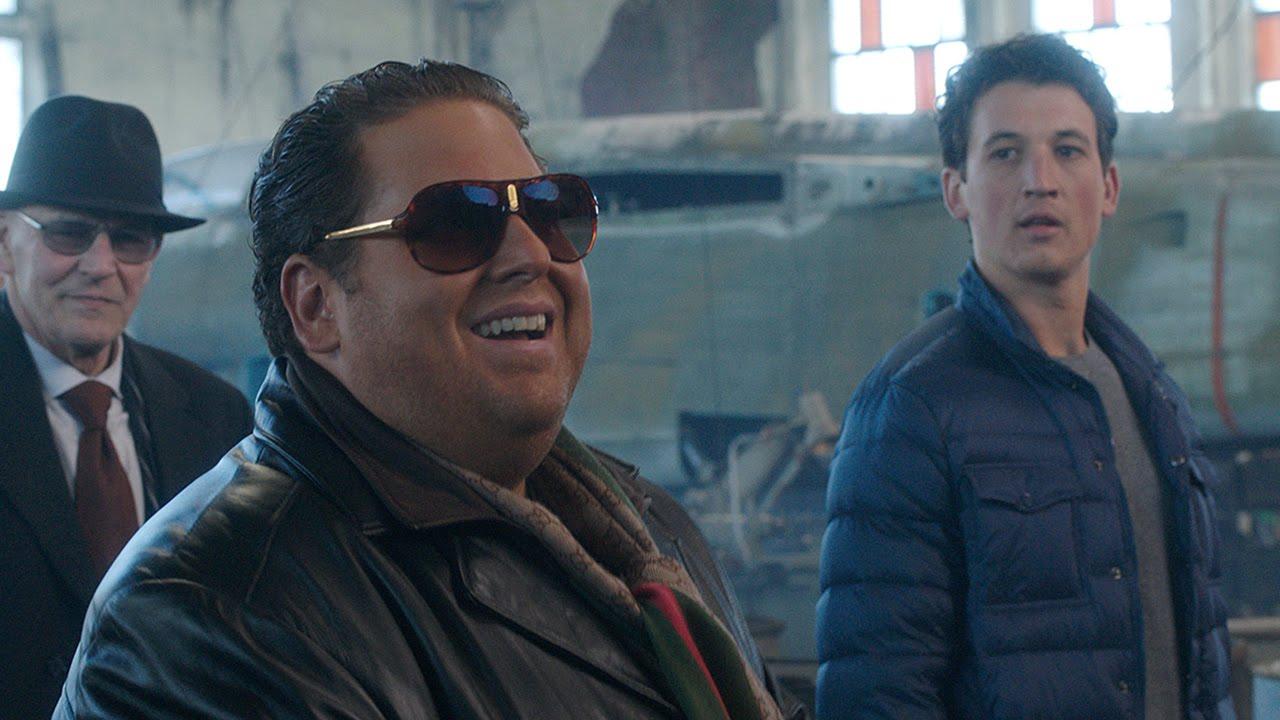 Movies about arms dealers are nothing new: Remember Nicolas Cage and Jared Leto playing Ukrainian brothers in Lord of War? Not only does it look highly unlikely that the two of them were actually related, but things got even weirder when Leto decided to speak in a Ukrainian accent whereas Cage didn't.
War Dogs doesn't have that dynamic between Miles Teller and Jonah Hill, but the flick's got an ending that has many people scratching their heads and begging to be explained.
Article continues below advertisement
Is 'War Dogs' based on a true story?
If you're unfamiliar with the movie, here's a brief explanation courtesy of Wikipedia: "The film follows two arms dealers, Efraim Diveroli and David Packouz, who receive a U.S. Army contract to supply ammunitions for the Afghan National Army worth approximately $300 million."
So the implications go beyond a criminal arms dealer narrative, and War Dogs does have some truth to it. Teller and Hill play real-life war profiteers Efraim Diveroli and David Packouz.
Article continues below advertisement
The two men helped facilitate the sales and transfers of weapons and ultimately ended up making lots of money in the process: the real-life Packouz's net worth stands at about $2.9 million today and while there's no word on how much Efraim's got (more or less), we do know that the two of them are locked in a feud over monetary compensation.
War Dogs grossed some $86.2 million in the box office worldwide against its $40-million budget. The film featured two well-known young Hollywood stars, and for the movie's specific genre and the fact that it has an "R" rating, that's a pretty decent rate of return.
Article continues below advertisement
What happens at the end of 'War Dogs'?
Obviously there are MASSIVE SPOILERS coming ahead so if you're planning on streaming this flick and don't want to know about any of its finer plot points, then stop reading right now.
OK, you're still here, so here's what happens in War Dogs' finale: Efraim is ultimately sentenced to four years in prison for his crimes, whereas David only gets seven months' house arrest for fully cooperating with authorities.
Article continues below advertisement
Here's where things get interesting: Henry then meets up with David and apologizes for abducting him when he was in Albania and he also thanks him for not giving his name to the FBI. When David asks if their meeting is a coincidence and what happened to Bashkim, Henry doesn't say anything. Henry hands David a briefcase full of money instead — that's if David doesn't ask any more questions.
The film ends with David looking at the money and viewers don't know if he takes the cash or not.
Article continues below advertisement
'War Dogs' ending explained:
So why does the flick end on this note? Well, it certainly takes sides in the David vs. Efraim dispute. In the film, the two men find themselves in tons of heated arguments and disagreements. Then there's the fact that David joins Efraim's company, and that his sense of morality was compromised when he decided to do so.
Article continues below advertisement
The big briefcase of money represents a choice that David decides to make or not. If he takes the cash, then he'll be complicit with Henry, or maybe he'll be on the hook for some potentially dangerous new ventures in the future. If not, Henry might take that as a sign of issues down the road, so David is undergoing a very real moral quandary as a result.
If you haven't seen the flick and it seems like your cup of tea, you can check it out on Netflix here. You know, depending on your region and what not.