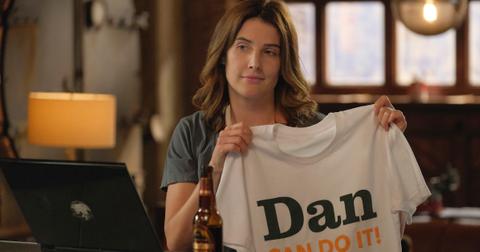 Is 'Stumptown' Getting Canceled? Fans Are Hopeful for a Season 2 Comeback
By Pippa Raga

Updated
Fans are already loving Season 1 of Stumptown, which stars How I Met Your Mother's Cobie Smulders as protagonist Dex Parios.  
Based on the graphic novel of the same name, Stumptown follows Dex Parios, a bisexual military veteran living in Portland, OR., who juggles a complicated love life and gambling addiction with caring for her brother, who lives with Down's Syndrome.
Viewers are already riveted by the ABC show, and can't wait for it to return on November 20, after the previous week was skipped to leave the spotlight for the Country Music Awards.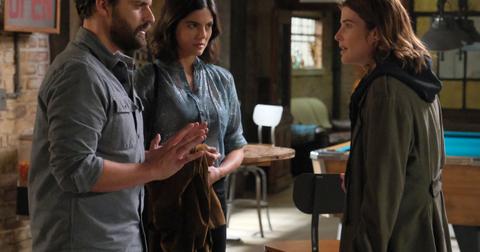 Was Stumptown cancelled?
Stumptown has already brought together such a talented cast, like Jake Johnson (Grey), Tantoo Cardinal (Sue Lynn), Cole Sibus (Ansel), Adrian Martinez (Tookie), Camryn Manheim (Lieutenant Cosgrove) and Michael Ealy (Detective Miles Hoffman), in addition to the already famous Cobie.
Cobie's character Dex is struggling to keep her life together, but is more concerned with helping other people solve their problems than in focusing on her own. Her military background makes her a great private investigator, too, much to the annoyance of the local police force. But no one can argue that her assertive style doesn't get good results.
Following the CMAs of November 13, Stumptown is thankfully returning on November 20, just in time for a Thanksgiving episode that promises to see Dex go undercover to dig up dirt on a politician's enemy while also managing the politics of her own Friendsgiving at Bad Alibi.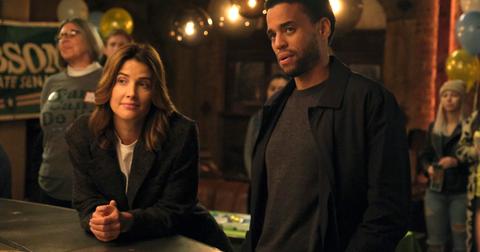 But many fans are wondering whether the series will be able to make it to next season, especially considering it's not exactly killing it as far as ratings go. And while ratings aren't everything, they certainly provide a good indicator as to whether or not it will come back.
The good news is Stumptown comes in 10th place for the highest rated scripted shows on ABC. The bad news is that it still only averages around 3.4 million viewers a week, which isn't great. The show is also pulling only 0.59 in the coveted 18-49 viewer demographic, which puts it just above How to Get Away with Murder and Fresh Off the Boat, two shows that are confirmed to get cancelled after their current season run.
However, Deadline reports that the fate of the show is still very much being decided and ABC's Entertainment president Karey Burke says it's consistently "delivered a rich, inventive and fun thrill ride each week with a stellar cast that features one of the most fearless female characters at the center."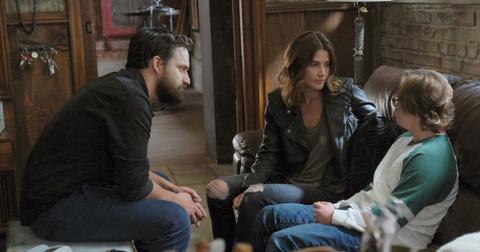 The network has ordered at least another five episodes of Stumptown for a full season run, but the fate of the show afterward remains to be decided — especially since Cobie's contract caps the seasons at 18 episodes. 
That said, as long as committed fans keep tuning in and telling their friends to get Stumptown's numbers up, there's no saying how many seasons the network might end up ordering. According to Twitter, there is no shortage of excitement around the show and it's beloved lead. "This show has it all," one user wrote. "A strong female lead, a mystery and awesome villains. We better be getting a Season 2!"
Hopefully the network won't disappoint and will answer fans' prayers by ordering another season. 
Don't miss Stumptown when new episodes air Wednesdays at 10 p.m. on ABC.