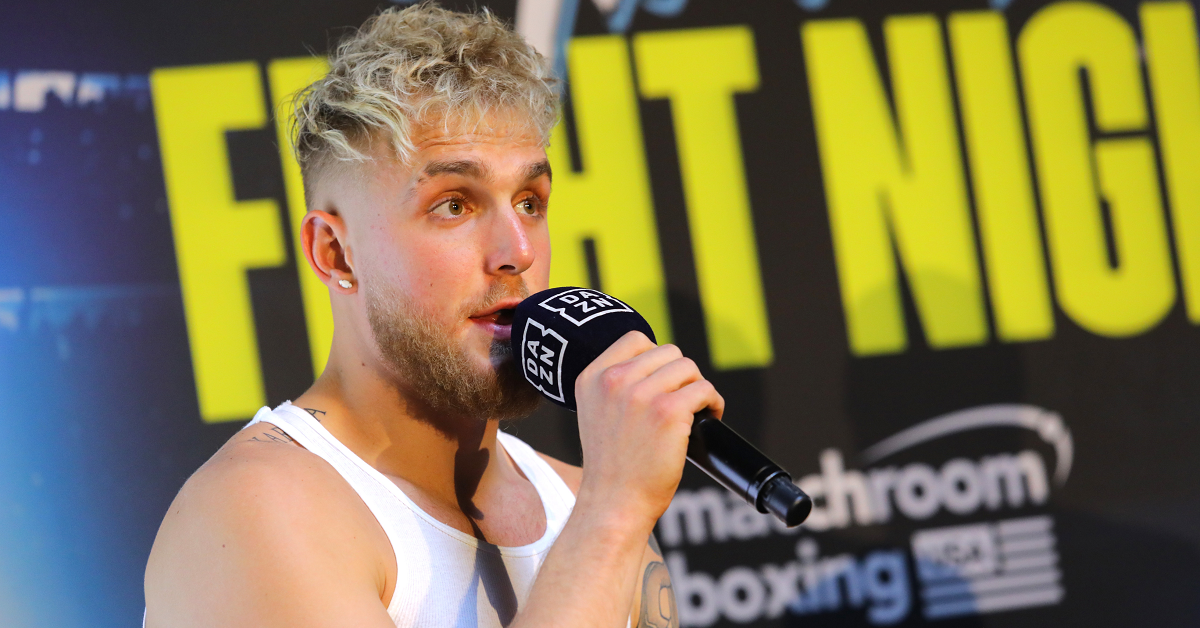 Fans Are Suggesting the Fight Between Jake Paul and Tyron Woodley Was Rigged
As Jake Paul ventures deeper into his career as a professional boxer, he's attempting to prove his skill by taking on former champions and experienced pros. His latest fight was against 39-year-old former UFC champion Tyron Woodley. The fight between the two appeared to end with Jake's victory after he connected a right overhand and knocked Tyron out, but some are now calling that knockout into question.
Article continues below advertisement
Was the fight between Jake Paul and Tyron Woodley staged?
After Jake emerged victorious from the fight, several fans pointed to clues suggesting that the result had actually been staged. One sign was a nod the two appear to have shared before the final blow, and another is the way that Jake appears to twist his hand in order to signal that it's time for the knockout. Fans have further argued that Tyron dropped his hands before getting hit.
Article continues below advertisement
In another angle of the fight that was recently posted on social media, though, it's clear that Jake makes contact with Tyron when he delivers the final punch. Although this was treated as proof by some that the knockout was actually real, all it actually signifies is that Tyron didn't take a fake punch. He may have agreed to take the fall, and agreed to take a real punch in the process.
Some fighters believe the knockout is real.
In response to the video of Jake connecting with Tyron's face, unified lightweight world champion George Kambosos Jr posted the caption: "That was NASTY!!!".
In response, Jake wrote simply that he was "just tryna be like you champ."
Fans will likely never believe for certain that Jake's fights are real, but he's certainly becoming a more prominent figure in the world of boxing.
Article continues below advertisement
With a 5-0 record, Jake is becoming harder to ignore, even if he has yet to face off against a fighter who is currently in their prime. Jake doesn't have another fight on the docket just yet, although he's already got his eyes set on someone much more challenging for his next possible opponent.
Article continues below advertisement
Jake called out Conor McGregor after beating Tyron Woodley.
Following his victory over Tyron Woodley, Jake called out a number of other boxers in his post-match interviews, including former heavyweight champion Conor McGregor. Jake also had a message for UFC president Dana White: "I just knocked out a five-time UFC champion and embarrassed your whole company," he said.
"Please, please let me get Kamaru Usman, let me get [Nate] Diaz, let me get [Jorge] Masvidal, let me get McGregor because I'm going to embarrass them too."
In a video on social media, Jorge responded to Jake's challenge. "You can't f--king afford me. Me and those other names you mentioned, you can't f--king afford," Jorge said in the video.
"I know what you pay. You talk a big game. You say $50m there, $100m there. Bulls--t. I'll tell you a little secret; I fight for money or I fight the best in the world. You're neither."