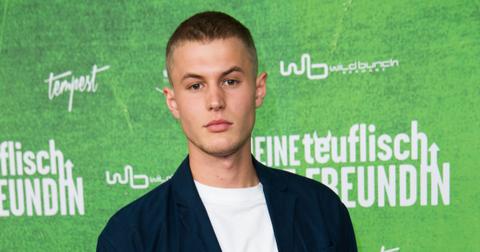 Meet Ludwig Simon, the Actor Playing the Leader of the Rebellion in 'We Are the Wave'
By Leila Kozma

Updated
"How far would you go for your ideals?" ponders Lea Herst in a scene of the 2019 Netflix series, We Are the Wave. 
If you're anything like Tristan Broch, the new kid on the block, budding anarchist and Lea's love interest, the answer is very far. It doesn't take long for the student to turn heads with his devil-may-care attitude, and he stirs up some waves by organizing a protest series. 
This isn't the first time Ludwig Simon from We Are the Wave has played an impassioned anarchist. 
We Are the Wave marks the actor's debut in a Netflix series. However, committed viewers of German public television shows will recognize him as Timu Seddler from Fleming or Cristian Raspe from The Criminalist. 
Ludwig strategically chooses roles building on broader-scale socio political problems, characters whose lives are strongly affected by injustice, oppression, or inherited trauma.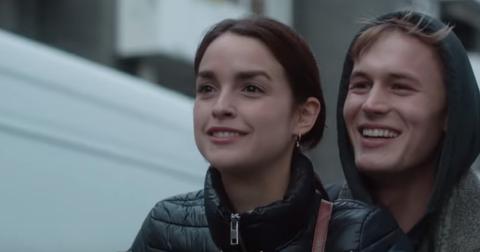 As Timu, he played the troubled, conflicted son of a recurring sex-addict, while in Christian's role, the actor gave a convincing portrayal of the difficulties the victim of a brutal incident must face on his deathbed. 
As to the role that earned him nationwide fame in Germany? He delivered a complex, emotionally charged performance in the role of Charite's Lohmann, a young soldier accused of attempting suicide, whose crime is punished with a death sentence.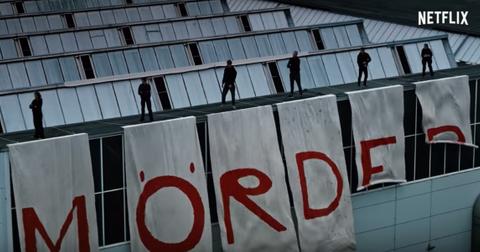 We Are the Wave revolves around a group of student rioters. 
Based on the 1981 young adult novel by Todd Strasser, titled The Wave, the six-episode-long series sees a group of high schoolers form a radical leftist movement. Overcome by revolutionary fever, the students stage various die-ins, sneaking into crucial social events with the purpose of stirring up some trouble among the bafflingly wealthy attendants, set desolate buildings on fire, and shed light on grave acts of societal injustice. 
A side plot of the series revolves around the budding romance between the hot-headed, impassioned leader of the movement, Tristan, and the shy, modest classmate he gallantly rescues from immoral bullies on his very first day. 
Tristan and Leah's relationship is explored in conjunction with the increasingly bold, perilous protests. 
We Are the Wave is a coming-of-age-drama told from a sharp, clearly delineated political angle. By exploring how a group of high schoolers develop a political awareness and find their feet in the real world, it offers a new perspective on the problems at the core of Western society. 
Unlike the original volume, the television series does not focus on how a closely-knit group of people can grow to accept fascist ideas. While The Wave revolves around a school exercise, in which one group is appointed as the oppressors and the other the oppressed, We Are the Wave takes inspiration from post-'69 student protests, zooming in on a set of young people's fervent attempts to make society a better place.