We Tried That: Califia Farms Has a Fall Creamer That You May Want To Drink on Its Own
We tried two different Califia Farms creamers that have fall-themed flavors and we just had to figure out which one is the better of the two.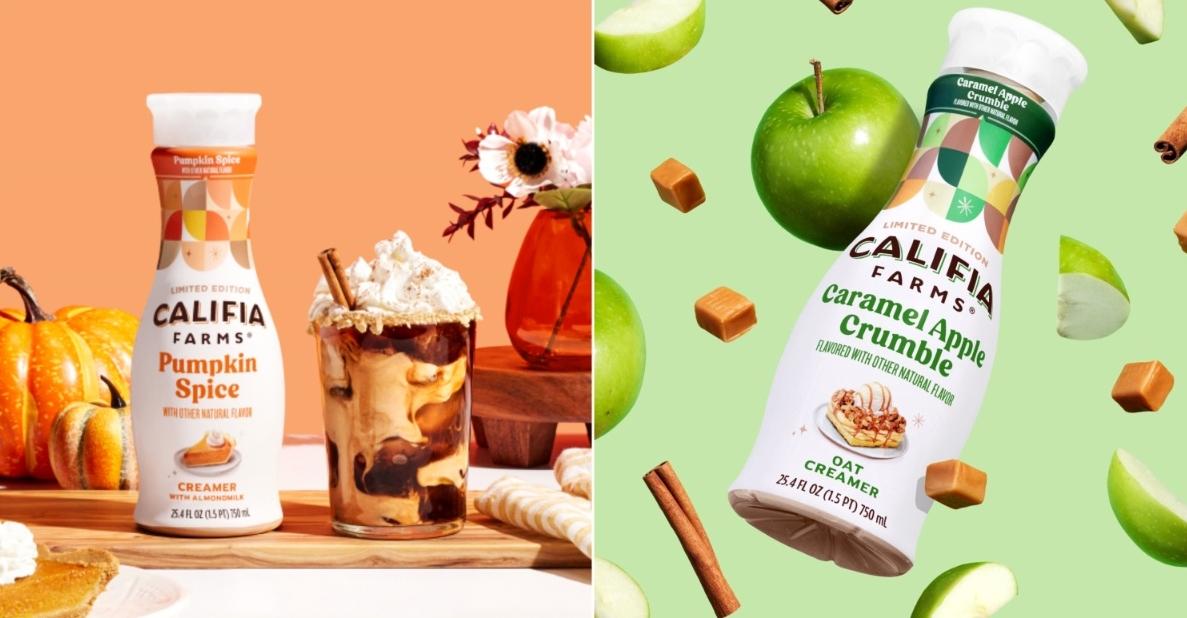 These days, there are enough bottles of cold brew and flavored creamers that you no longer have to buy expensive fancy coffee beverages each morning. I mean, that doesn't mean that we don't still indulge, but when we tried two Califia Farms brand creamers with fall flavors, it further proved that for some companies, their game is on point for home coffee drinks.
Article continues below advertisement
We tried both the Caramel Apple Crumble Oat Creamer and the Pumpkin Spice Almond Creamer. And both were mixed into the Califia Iced Coffee. The dairy-free flavors are fine to use in either cold or hot coffee. And after I gave both of them a try in a cold brew, I came to the quick decision of which one I'm already prepared to buy when I run out.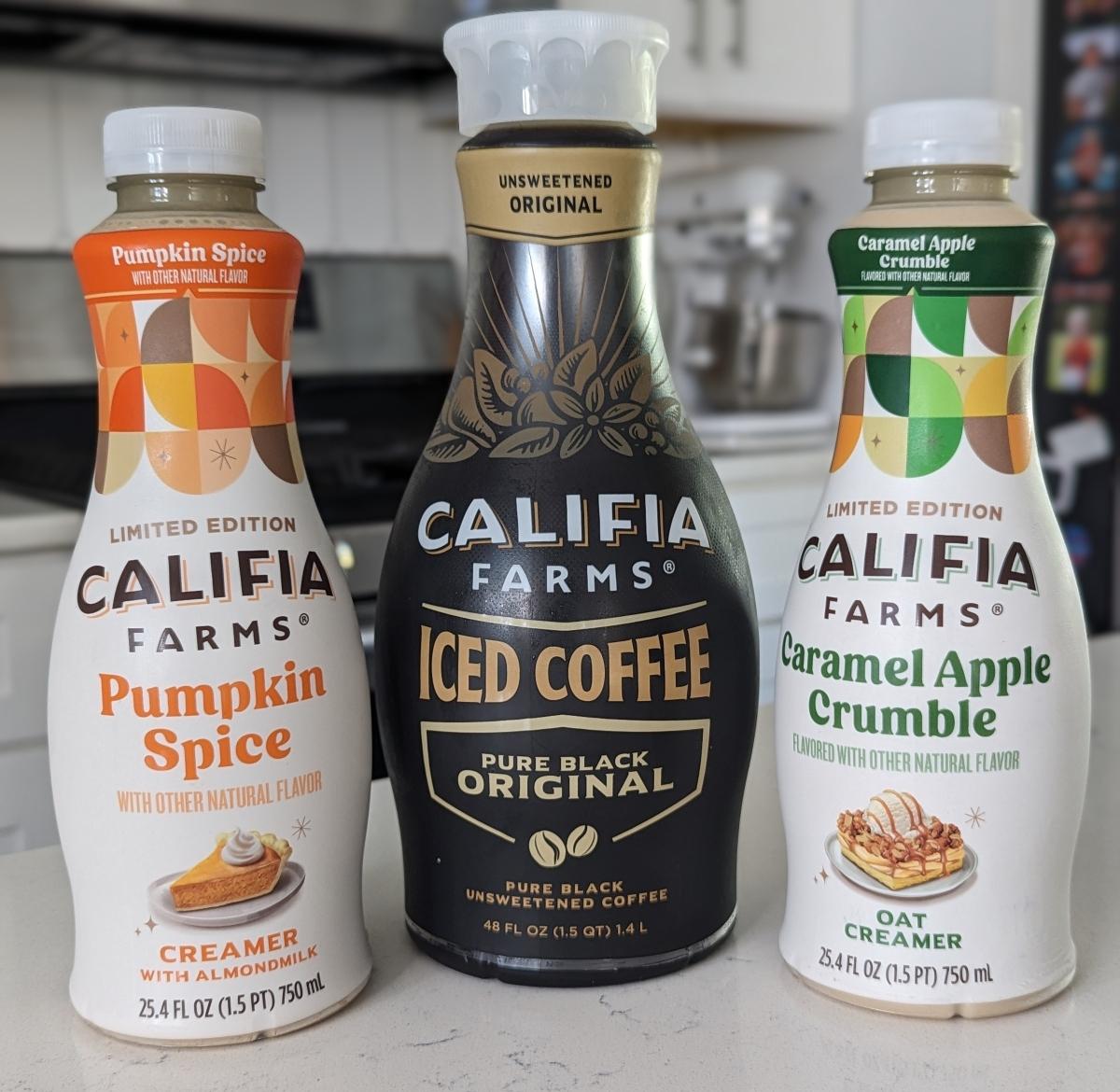 Article continues below advertisement
We tried Califia Farms creamers with fall flavors.
The Caramel Apple Crumble Oat and the Pumpkin Spice Almond Creamers are both dairy-free. The Caramel Apple Crumble Oat is also plant-based, while the Pumpkin Spice Almond is made with real pumpkins. That being said, let's get down to the really important stuff. I know there are plenty of Pumpkin Spice girlies out there, but when it comes to this creamer, it might be a tad on the tame side.
I know, I know, for some, that's blasphemy, when it comes to pumpkin spice anything. But when I added the creamer to a very black coffee, the flavor was just too mild. Sure, you can always add more of it, but I was looking for something a bit more robust with this pumpkin spice option. If that's what you're after, though, with just a touch of sweetness in your creamer, then it's perfect for you.
Article continues below advertisement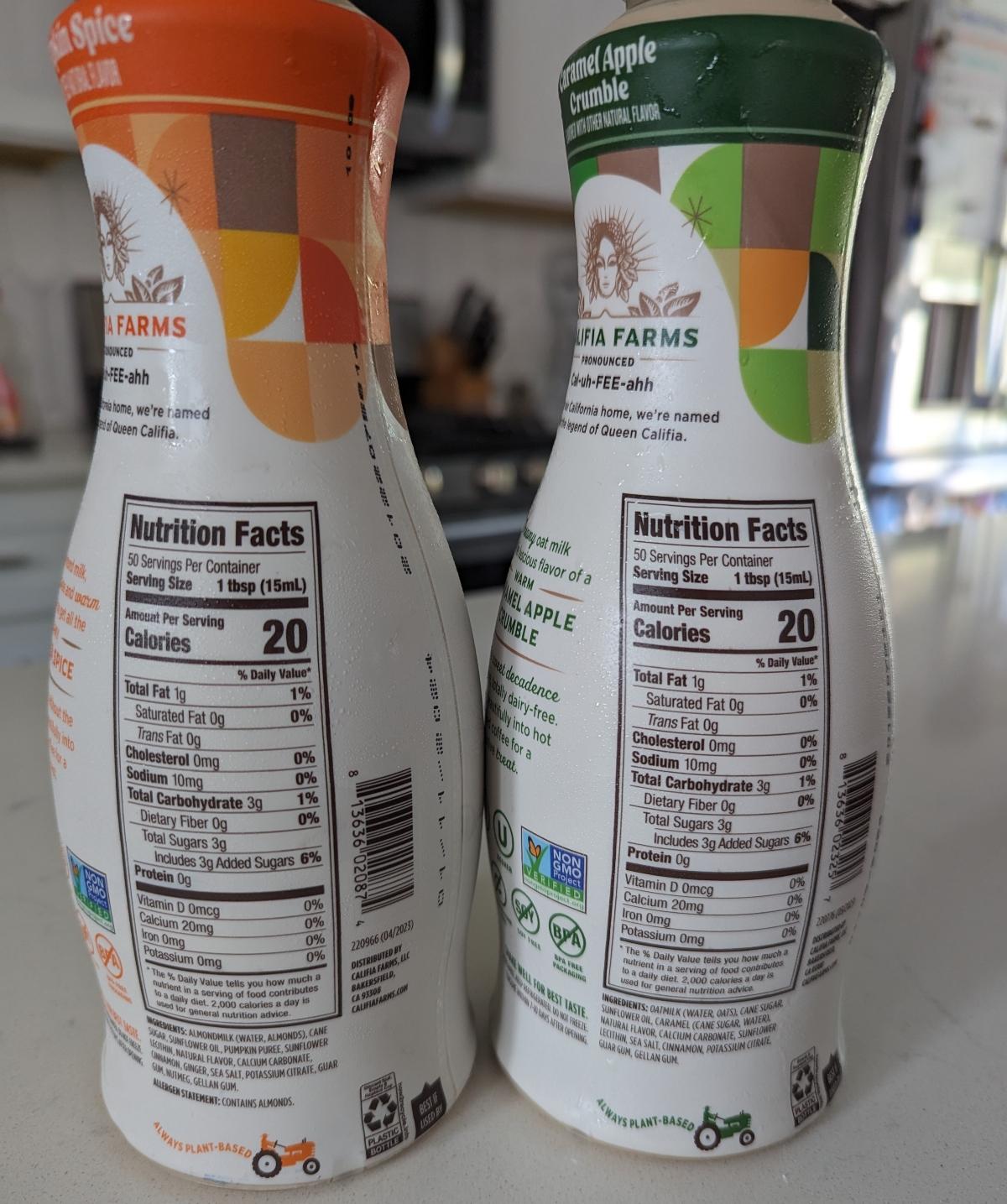 The Califia creamer I really enjoyed, though, was the Caramel Apple Crumble Oat. You need to shake the bottle well to mix everything, but immediately after opening it, you can smell a distinct apple pie scent. And it tastes like a mixture of apple pie with vanilla ice cream. Need I say more? OK, I will. If Califia somehow created a drink from this alone, I would absolutely buy it.
Califia Farms has cold brew coffee too.
Aside from the creamers I was able to try out, the Califia brand has several coffee options out there to buy too. Like the black Califia Iced Coffee I used for these creamers, yes. But there are others, including XX Espresso Cold Brew and the Vanilla Almond Latte. And really, you can use any of them for the creamers. The Califia fall creamers are available at Target online and in-store, starting at $4.99.