In 'Weird: The Al Yankovic Story,' the Narrator Isn't Who You Think It Is
In 'Weird: The Al Yankovic Story,' Daniel Radcliffe acts out a heavily exaggerated version of Weird Al's life. Is Weird Al the narrator?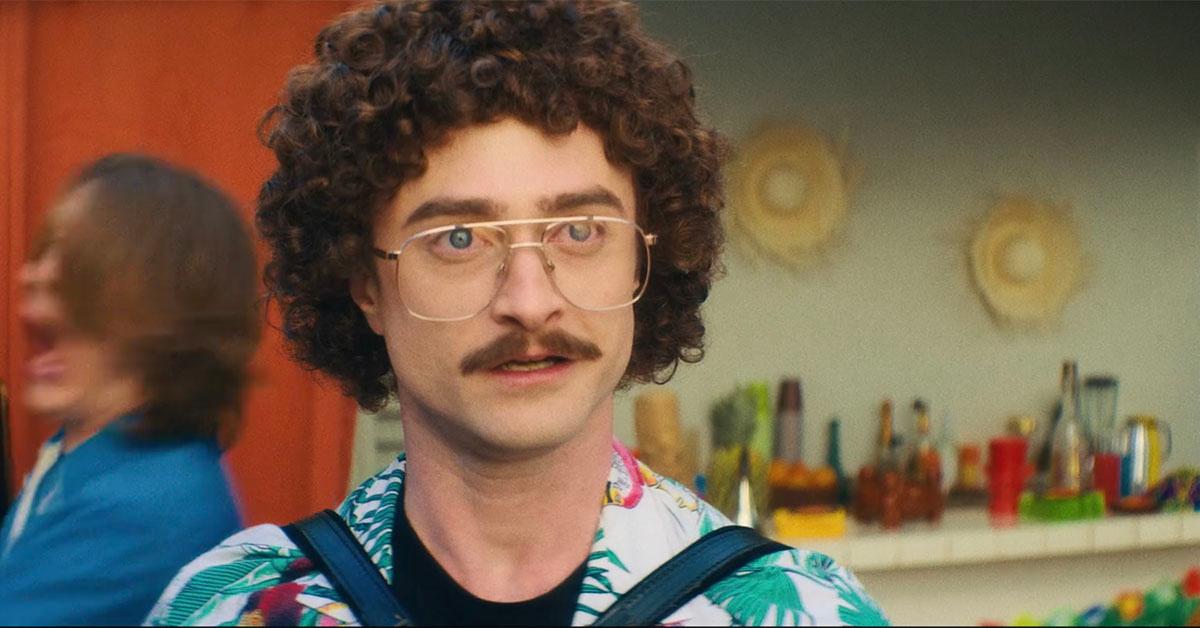 Weird Al is known for parody and Daniel Radcliffe is known for going after artistically challenging roles. So, when the master of parody asked Radcliffe for help making Weird: The Al Yankovic Story, which would also be a parody of autobiographical films like Rocketman, Elvis, Bohemian Rhapsody, etc. of course he accepted the role.
During the many musical numbers, whenever Radcliffe opens his mouth, we hear a voice-over done by the actual Weird Al Yankovic. Al doesn't play every role in the film you may have expected him to, though.
Article continues below advertisement
Who is the narrator in 'Weird: The Al Yankovic Story'?
Many assumed that Weird Al himself narrated the story, but it's actually not him at all.
In the introduction, Weird Al himself assures us that everything in the movie definitely happened and is not a lie at all. Then the movie "actually" begins and the screen goes black as Diedrich Bader, known for roles as Rex in Napoleon Dynamite or Lawrence in Office Space, but credited only as "grizzled narrator" says: "Life is like a parody of your favorite song, just when you think you know all the words, Surprise! You don't."
Article continues below advertisement
Basically, Al admits early on he's making a lot of things up so that he can better target other biopics.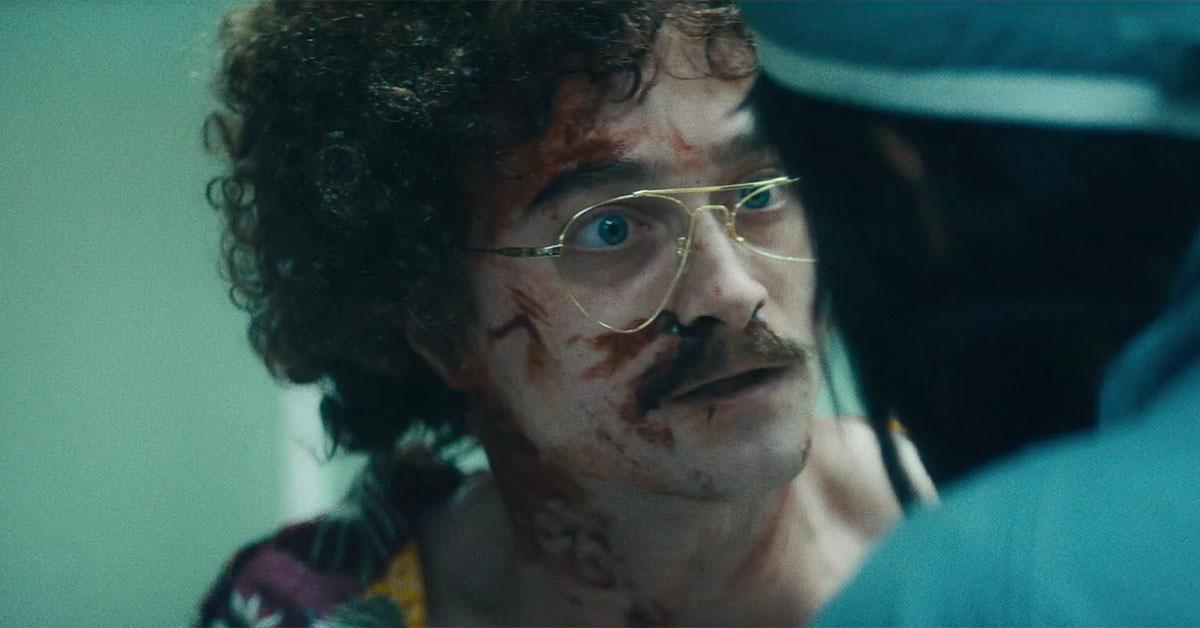 Article continues below advertisement
Does Daniel Radcliffe sing in 'Weird: The Al Yankovic Story'?
The movie begins with a somber tone that doesn't accurately portray how goofy every single one of Weird Al's songs is, but does look something like "Walk The Line," or one of the many other portrayals of rock stars' lives that expose their gritty past, make old stars more relatable and reinvigorate interest in their songs.
To poke fun at that, Weird Al made Daniel Radcliffe lip-sync all his music.
Article continues below advertisement
During the party when Weird Al meets PeeWee Herman, Tiny Tim and Gallagher. Salvador Dali predicts Weird Al's art will change the world, to which Andy Warhol, played by Conan O'Brien says, "Eh, I'll give him fifteen minutes."
When Weird Al gets confronted by Wolfman Jack and John Deacon, he sings "Another One Rides the Bus" but it's not Daniel Radcliffe singing. They just edited Weird Al's voice in. It's on brand with Weird Al's humor while also teasing other musicians' biopics for using remastered versions of their songs.
Also, is it just a coincidence that Jack Black is involved in this when the movie's opening and tone are so similar to 'Tenacious D in The Pick of Destiny'? Jack Black even did a similar musical spoof with the accordion when he starred in 'The Polka King.'
Article continues below advertisement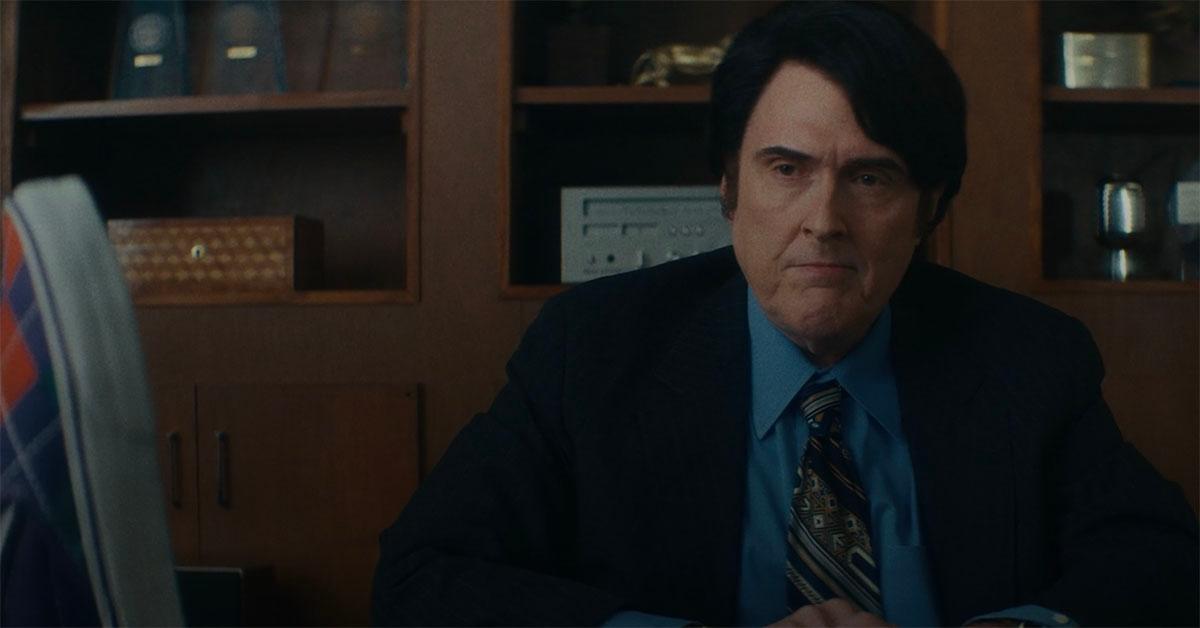 Weird: The Al Yankovic Story points out how self-congratulatory and misleading autobiographies, biopics, and any form of dramatized documentaries can be. By always making Daniel Radcliffe lipsync, it feels jarring, yet everyone in the movie can't help but love it because Weird Al is the one telling the story. And no, Weird Al and Madonna never dated, apparently they only met backstage once for a minute or two.
Stream 'Weird: The Al Yankovic Story' exclusively on Roku.