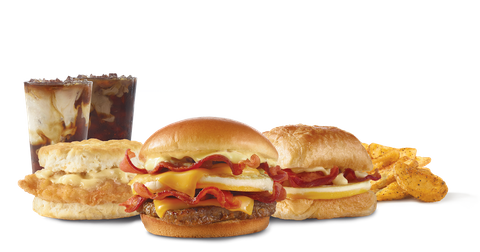 A Complete Ranking of Wendy's New Breakfast Offerings
By Lizzy Rosenberg

Updated
Early morning fast food is currently amidst a ground-breaking revolution — in the last decade, Taco Bell started offering breakfast items, McDonald's created "breakfast all day," and now, Wendy's is introducing a full breakfast menu.
The Ohio-based chain — praised for square burgers and Frosty's — is finally unleashing a slew of early morning offerings on March 2, 2020, and since we got to preview each breakfast offering ahead of time, we've ranked each new item.
1. Chocolate/Vanilla Frosty-ccinos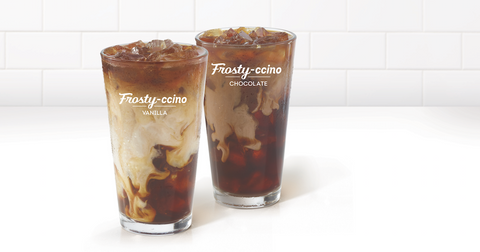 The concept of Frosty-inspired coffee almost sounds too good to be true, but lo and behold, Wendy's created the Frosty-ccino. Customers can choose between chocolate and vanilla, to get a taste of their favorite dessert before noon. Catering to both sugar lovers and caffeine addicts alike, it's evident why this item has stolen the crown for first place.
2. Sausage/Bacon, Egg and Swiss Croissant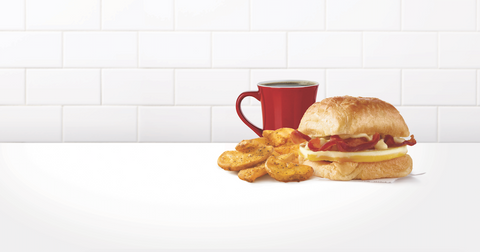 In all honesty, is there anything better than a sandwich on a croissant? It provides for a #Classy twist on the classic bacon or sausage, egg, and cheese breakfast sammy, and combined with the creamy swiss, it's simply irresistible.
3. Honey Butter Chicken Biscuit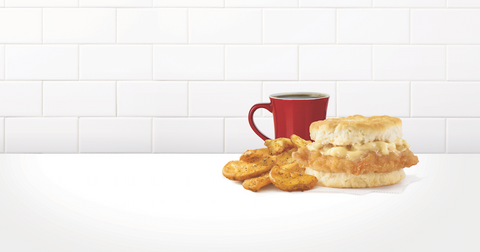 The Honey Butter Chicken Biscuit is sweet and savory breakfast many crave on a regular basis. It's exactly what it sounds like, combining flaky biscuits with creamy butter, and a crispy chicken filet, which is sensually drizzled in honey. It truly slaps, one might say.
4. Breakfast Baconator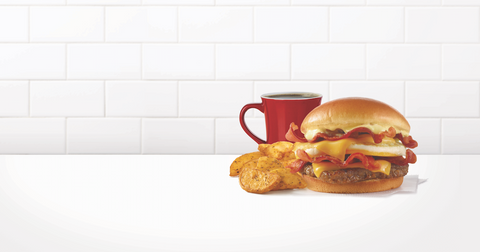 The Breakfast Baconator is an early morning twist on the chain's staple, combining a juicy sausage patty with American cheese, Applewood smoked bacon, an egg, and swiss cheese sauce. It's the heartiest of them all, so proceed with caution (and also an appetite).
5. Seasoned Potatoes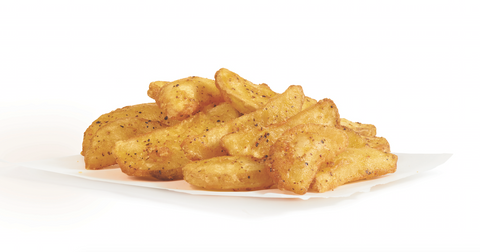 These are essentially really, really thick French fries in an everything bagel seasoning, but I'm not complaining — I'll take fries at any hour of the day.
6. Maple Bacon Chicken Croissant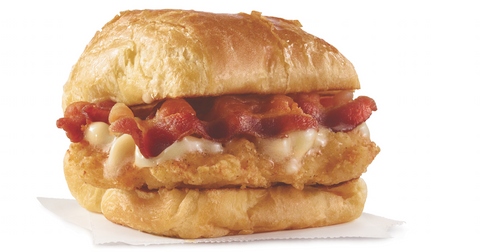 The Maple Bacon Chicken Croissant sandwiches a maple butter-soaked chicken breast and some Applewood Smoked bacon in between a flaky croissant bun. Although it didn't break into our top five favorites, it was the delectable (yet unlikely) breakfast combination we truly never knew we needed.
7. Sausage Gravy & Biscuit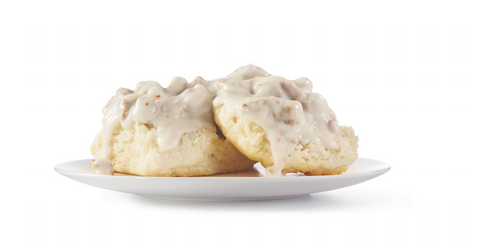 Sitting down to eat the Sausage Gravy and Biscuit is mandatory because just looking at it requires napkins. But if you aren't in a rush, it's certainly worth your time. The order comes with a flaky buttermilk biscuit which is doused in white pepper gravy and grilled breakfast sausage, making for a supremely messy (yet seriously delicious) concoction.
8. Sausage, Egg and Cheese Burrito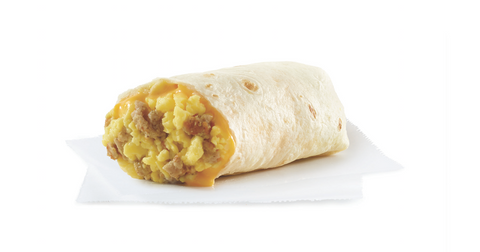 I'm more likely to opt for a breakfast burrito elsewhere, but we like to see Wendy's branch out.
9. Sausage/Bacon, Egg and Cheese Biscuit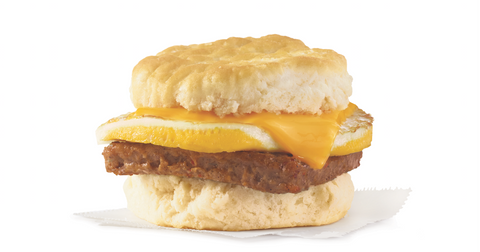 The Sausage (or Bacon), Egg, and Cheese on a biscuit is certainly a classic, but let's face it: there are so many other exciting offerings, aka this probably wouldn't be my first choice off Wendy's Breakfast menu. But if you're really craving one of these babies, it hits different.
10. Sausage/Bacon, Egg and Cheese Sandwich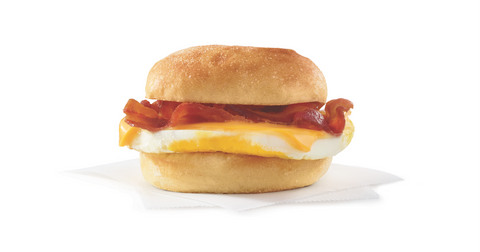 Wendy's Sausage (or Bacon), Egg, and Cheese Sandwich is extremely satisfying, but realistically, it's nothing extraordinary. In comparison to other unique breakfast items, such as the Breakfast Baconator or the Honey Butter Chicken Biscuits, it's a bit of a yawn. But if you're looking for something familiar, it's certainly a worthwhile option.
If your stomach is already grumbling in anticipation of the national breakfast menu launch, look up your nearest location ahead of time to ensure that you will — in fact — be able to access a Wendy's Breakfast Menu in your neighborhood.
Even if I need to travel miles out of my way, there's a Frosty-ccino with my name on it.