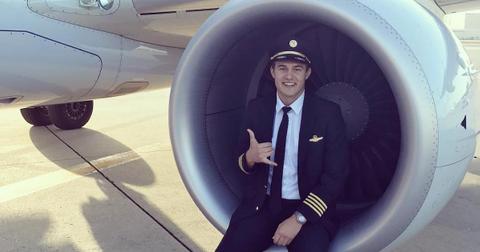 'The Bachelorette' Contestant Peter Weber May Be Piloting Your Next Flight
By Gabrielle Bernardini
Get ready for take off because Peter Weber has officially won over Hannah Brown on The Bachelorette with just his pilot's uniform and her very own pair of wings.
We just hope Hannah B. doesn't mind coming in second behind Peter's first love: flying.
"I've always wanted to be a pilot ever since I was a little kid growing up in an aviation family," he said during the premiere episode. Peter was seemingly destined to follow in his family's footsteps as his father was a pilot who met his mother while she was a flight attendant.
The California native made quite the impression and got Hannah's attention straight away, as she seemingly loves a man in uniform. But really, who wouldn't? And, the beauty queen is not the only one who will possibly get their chance to see this pilot in action.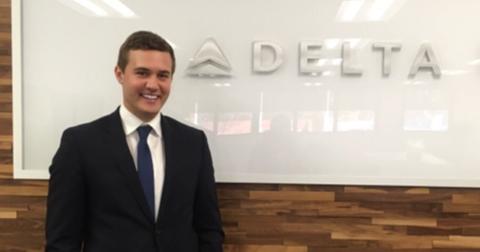 So, what airline does Peter fly for?
Peter is a commercial pilot, meaning some Bachelor Nation fans may have taken a flight with the reality Tv contestant at the controls, and not even realized it. The 27-year-old revealed via his Instagram that he is a pilot for Delta Airlines. Basically, we're only flying Delta at this point.
"I'm so ready for this adventure! I've wanted to become a major airline pilot my entire life and today I'm so excited to announce I've accepted an offer to fly for Delta Air Lines," he captioned a pic in his uniform.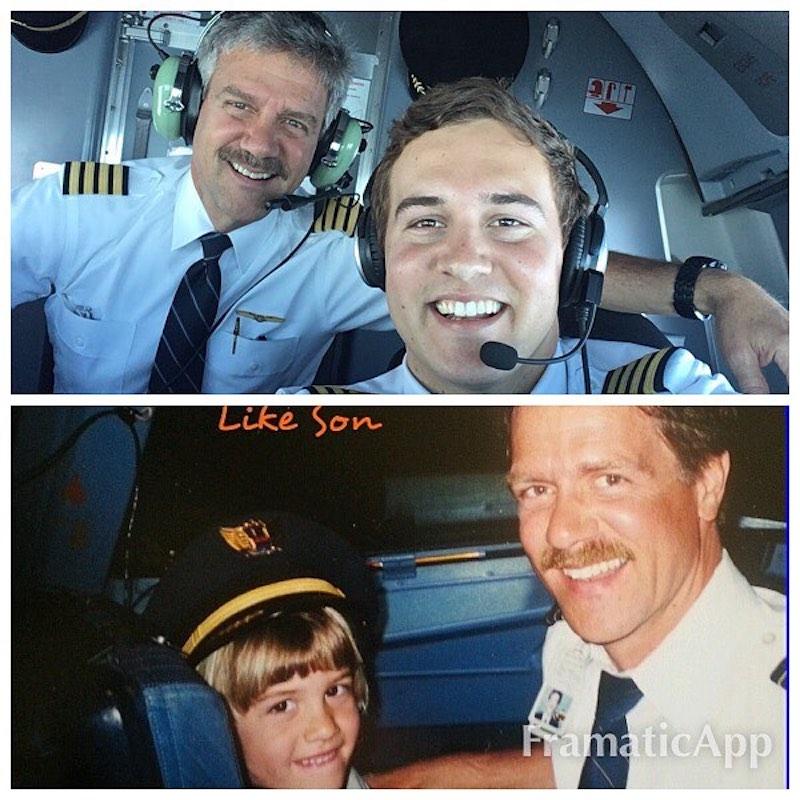 Adding, "I can't express my gratitude enough to everyone who's helped me achieve my dream; thank you a million times. I feel like a little kid right now and I'll never forget this feeling."
If you stalk (like we did) Pete's social media, you'll see that following in his father's aviation legacy was pretty much destined.
"Happy Father's Day to the day one Capitan. This guy is the greatest role model ever. Love you," he captioned a throwback pic of he and his father in the cockpit. He posted another pic of himself wearing a captain's hat as a kid, writing, "Been chasing the dream my whole life. One of my last flights as a Captain for Compass Airlines and got to give my dad a ride."
Peter is not the first pilot to appear on the Bachelor franchise.
Not counting Peter's competing aviation expert Chasen, who was eliminated by Hannah B. on the first night, there has been a pilot on the reality dating competition before.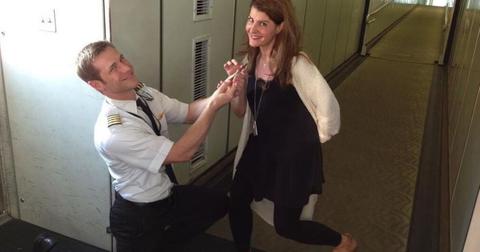 Jake Pavelka is the OG aeronaut of the franchise, making his first appearance on The Bachelorette during Jillian Harris' season back in 2009 before being named The Bachelor in Season 14. And we all know how that ended with Vienna...
While he didn't find love on either show, he is off the market today — even if he has seemingly retired his wings.
"We've been dating for about eight months. She's an attorney from Arkansas. She has the most beautiful electric blue eyes that I have ever seen on any human being in my life," he told People magazine of his girlfriend, Tiffany, las year. "She is beautiful inside and out, and it is crazy that God made a person like that."
If you want to find out how far our guy Pilot Pete gets on The Bachelorette, check out spoilers here. If not watch The Bachelorette on Mondays at 8 p.m. ET on ABC.