The 10 Rings From 'Shang Chi' Explained
What exactly are the 10 rings in Marvel's 'Shang Chi'? Here is everything you need to know about the titular items in Marvel's latest film.
Marvel's phase 4 kick-off of its cinematic universe hasn't been without its hiccups.
While Disney+ shows like Wandavision, Falcon and the Winter Soldier, and Loki have been huge successes for the streaming platform among fans and critics alike, and serve as proof that the comic book intellectual properties can thrive in other mediums even outside of blockbuster releases, its first standalone film that zeroes in on a popular hero, Black Widow, didn't receive the warmest reception.
Article continues below advertisement
Shang Chi is a different story, however. And fans of the film have one burning question: what are the 10 rings in the movie?
What are the 10 rings in 'Shang Chi and the Legend of the 10 Rings'.
Introducing a new hero into the cinematic universe is always a big gamble. Many superhero properties rely on name recognition but Marvel has consistently proven that they've been able to rake in huge box office returns on even lesser-known and not as celebrated heroes, like Ant-Man and Captain Marvel along with the Guardians of the Galaxy.
Article continues below advertisement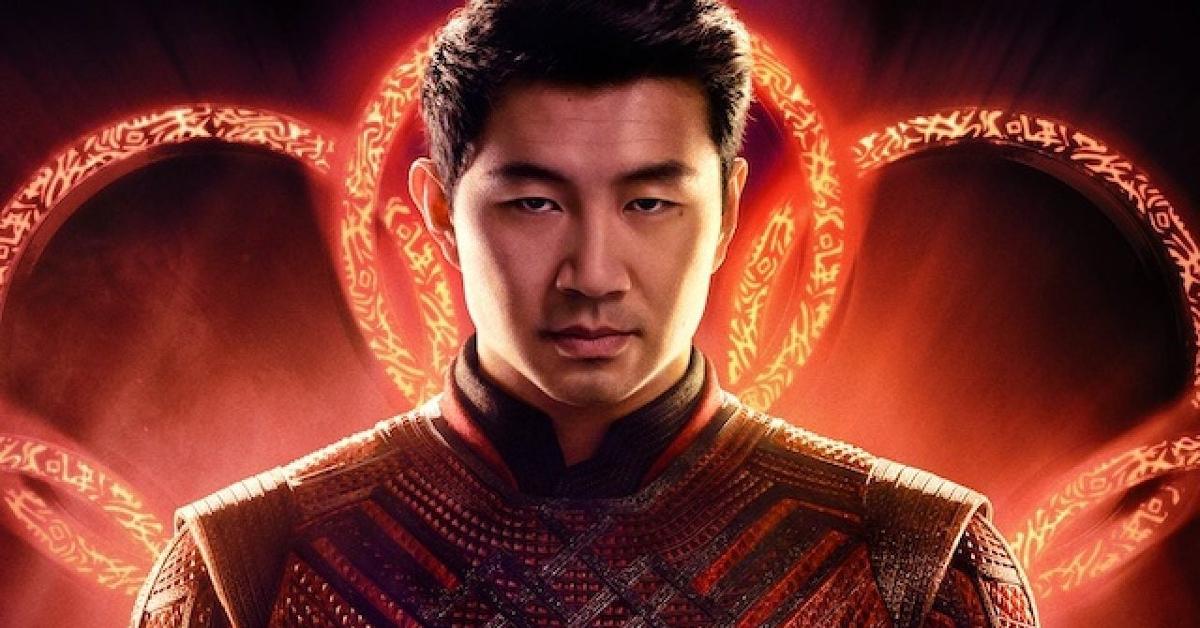 These superheroes have become household names and fan favorites, and a burning question heading into Phase 4 of the MCU's world building has been whether or not the Disney-owned studio would be able to keep that momentum going.
It appears that Shang Chi is a raging success, however, even in the wake of the COVID-19 pandemic.
Article continues below advertisement
At the center of the film's plot isn't just the MCU's first-ever Asian lead franchise (Simu Liu and Akwafina are front and center in the action flick) but a compelling plot point that has Marvel fans excited for the cinematic universe's future — and it all has to do with the 10 rings mentioned in the title.
The movie establishes that these objects are of an immensely powerful and incredibly ancient origin.
Article continues below advertisement
There are key differences between the 10 rings in the comics and the 'Shang Chi' movie.
In Marvel comics, the 10 rings are most closely associated with The Mandarin: a villain who is the descendant of Genghis Khan. The Mandarin is a villain that appeared in another Marvel movie whose appearance ticked off a lot of fans in Iron Man 3, aka the best Iron Man movie.
That's because the Mandarin really wasn't the "Mandarin" at all: but an actor portrayed by Ben Kingsley who was a smokescreen for the film's main villain: Guy Pearce who can shoot fire beams out of his mouth.
The comics also depict them as actual rings, but Marvel decided to go all in when it came to Chinese martial arts in Shang Chi and they also wanted to create a weapon that was tantamount to the power of the Infinity Stones but didn't necessarily attach to someone's fingers as they would be too similar to Thanos' Infinity Gauntlet.
Article continues below advertisement
So after countless production meetings, creatives settled on the Iron Rings traditionally worn by Shaolin Monks around their wrists for training. Martial arts movie fans would also recognize them from countless other beat 'em up movies, like Kung Fu Hustle.
What was created was a distinctly new vision for the Ten Rings.
Article continues below advertisement
What are the powers of the 10 Rings?
In the comics, the Mandarin uses the rings for nearly total control and unstoppable battle prowess:
Left Hand
Pinky: Sub-zero ice blasts.
Ring: Psychic control of folks from close range.
Middle: Electric shocks.
Index: Flame shots.
Thumb: White light abilities, like laser beams and blinding with powerful rays.
Right Hand
Pinky: Black light, not for hotel room finds, but casting total darkness.
Ring finger: Disintegration Beam, but can only use once every 20 minutes.
Middle Finger: Vortex, aka mini tornadoes.
Index: Impact beams with as much force as 350 lbs of dynamite.
Thumb: Matter Alteration, primarily used for slowing/speeding up biological material by shaking their molecules.
Article continues below advertisement
In the comics, the Mandarin finds the rings in a spaceship of a Dragon-alien race that arrived from planet Maklu IV. However, as we learn from Carol Danvers in Shang-Chi, the rings in the MCU are not of alien origin.
So either she got that one wrong, or Kevin Feige and co. have another idea for where the 10 rings came from and what they are.
It's a question the MCU hasn't answered yet, but judging from the flick's two end-credit scenes, it seems like they're going to be playing a big part in the MCU as a whole.