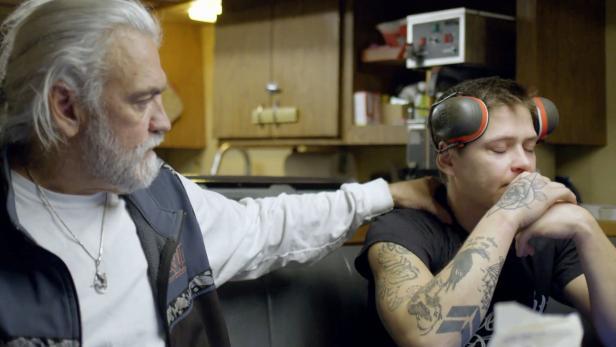 Did a 'Deadliest Catch' Boat Sink in 2020? What We Know
There's a reason the word "deadliest" is used in 'Deadliest Catch': the job is full of peril. And people want to know if a boat sank in 2020.
2020 is fast becoming a dumpster fire of a year that's been punctuated by so many horrific events and inconceivable phenomenon that it's hard to keep track of it all.
So it's only natural for people to think that there's misery around every corner in this new, scary year. Even Deadliest Catch fans are asking what boat sinks on this new season.
Article continues below advertisement
The life of a crab fisherman isn't an easy one. Dealing with ridiculously harsh weather and being away from your friends and family for prolonged periods of time is no small task. Then you add the fact that you can be tossed overboard at any moment while trying to bring in a big haul — if there's a haul at all. Sometimes, you can go through all of that work for nothing and still have nothing to show for it at the end of a crabbing season.
Article continues below advertisement
Which 'Deadliest Catch' boat sank in 2020?
As it turns out, the new year, which has been punctuated by mayhem and tragedy, actually started off with a huge Alaskan Crab fishing vessel sinking. The Scandies Rose tragically sunk on the Bering Sea around New Year's Day.
Seven crew members were aboard the vessel, and two were immediately recovered, but five were still being looked for around Sutwik Island.
There were two life rafts afloat in the area, one was empty, while the other held two survivors. Local news station KUCB reported: "From what I understand, when our helicopter crew arrived on scene, they found two life rafts in the search area. One had two survivors [in it] and the other one was empty."
Article continues below advertisement
Deadliest Catch stars responded to the Scandies Rose wreck, urging everyone to pray for the crew of the boat. Johnathan Hillstrand of "Time Bandit" fame wrote: "Pray for Gary and the crew on the F/V Scandies Rose! Last night at 10pm the Scandies sank on the way to Dutch Harbor. God Help them please!"
Captain Keith Colburn of the Wizard also offered up words of encouragement and hope: "Praying for the crew of the F/V Scandies Rose and all those who know and love them."
Article continues below advertisement
This isn't the first crabbing vessel that's sunk in Alaska in recent years. In 2017, the Destination met its end on the Bering Sea, along with its entire crew. Darrik Seibold, Kai Hamik, Raymond J. Vincler, Larry O'Grady, Charles Glenn Jones, and Captain Jeff Hathaway all drowned. Capt. Jeff and Capt. Keith were very close friends, so his death hit him particularly hard.
Article continues below advertisement
As to what caused the boat to sink, there were a series of events that probably led to its eventual demise. Ice usually builds on the boat as it travels during the colder weather days. If the boat doesn't slow down and the ice isn't removed, the vessel ends up becoming extremely top-heavy. As a result, this makes navigating the boat through treacherous waters very tricky.
Article continues below advertisement
If you aren't hitting the waves head on, then there's a good chance the boat will capsize. This is what experts believe happened to the Destination.
Then, in 2019, the Mary B II, which was featured on Deadliest Catch: Dungeon Cove, also flipped over.
Three crew members sadly died in the accident, and even though the Coast Guard responded to the distress call, poor weather conditions prohibited them from getting to the members in time to rescue them.