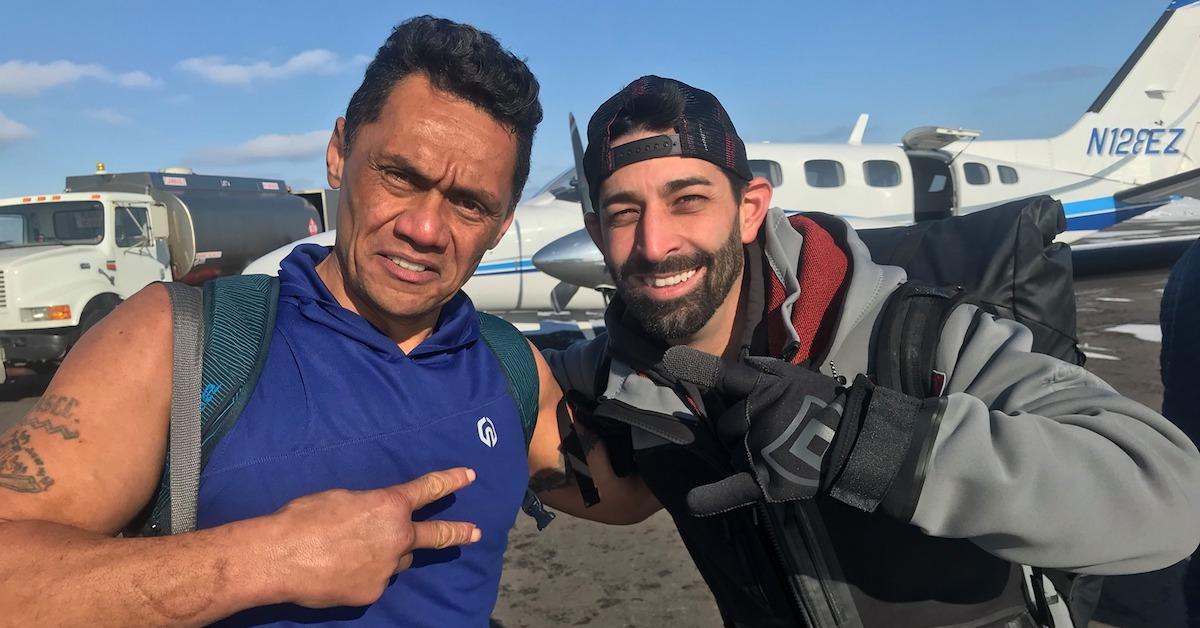 What Happened to Rowdy Deckhand Freddy on 'Deadliest Catch'?
By Allison Cacich

Apr. 21 2020, Updated 5:59 p.m. ET
When Season 16 of Deadliest Catch premiered on April 14, fans were eager to see which cast members would return for another dangerous round of crab fishing.
Sure enough, the FV Wizard and its captains, Keith and Monte Colburn, are back in action, but did deckhand Freddy Maugatai — who previously worked on the Cornelia Marie and the Time Bandit — join the crew for a third straight year?
Article continues below advertisement
Is Freddy still on 'Deadliest Catch'?
Based on his social media activity, it doesn't look like Freddy was on any of the Deadliest Catch ships for the 2019 king crab season. The father of two left his family on Dec. 26 for Dutch Harbor, Alaska, but revealed a few days later that he was working for a Captain Jorge, who apparently operates the Polar Sea.
"Hardest part of my job when I say goodbye [to these] 3 I love the most," he wrote on Facebook next to photos of his wife and twins. Unfortunately, Freddy encountered a few issues on his way to the island.
Article continues below advertisement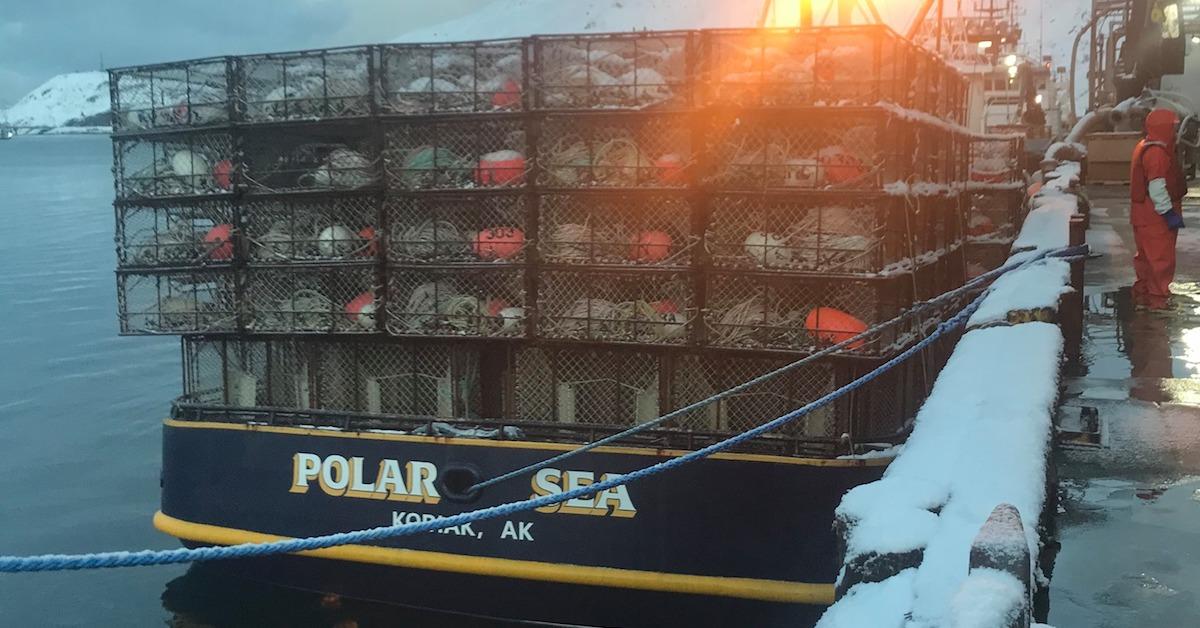 "Please I need prayers, been stuck in Anchorage for 3 days," he told friends, understandably worried that he wouldn't make it onto the boat. "We need an angel from above for some miracle [to] happen… I can't afford this, I got kids to feed."
Thankfully, Freddy got out on the Bering Sea and returned home Jan. 19. "Finished up our best cob season ever!!! Now we['re] [ready] for the best [opilio] season ever. 1.1 million pounds baby," he shared. "Please pray for the whole fleet to [be] safe and sound… F/V Polar Sea baby. Fish On."
Article continues below advertisement
Freddy Maugatai is no stranger to controversy.
The TV personality made waves during his time on Deadliest Catch, getting fired from the Wizard in Season 11 for defying Monte's orders by choosing to stay at a bar. The captain responded by putting Freddy's things into plastic bags and placing them on the dock.
When Freddy came back to the boat in Season 14, he and Monte agreed to put aside their differences, but the tension mounted again after Monte said fellow crewman Tyler Gateman was a stronger deckhand than the 47-year-old.
Article continues below advertisement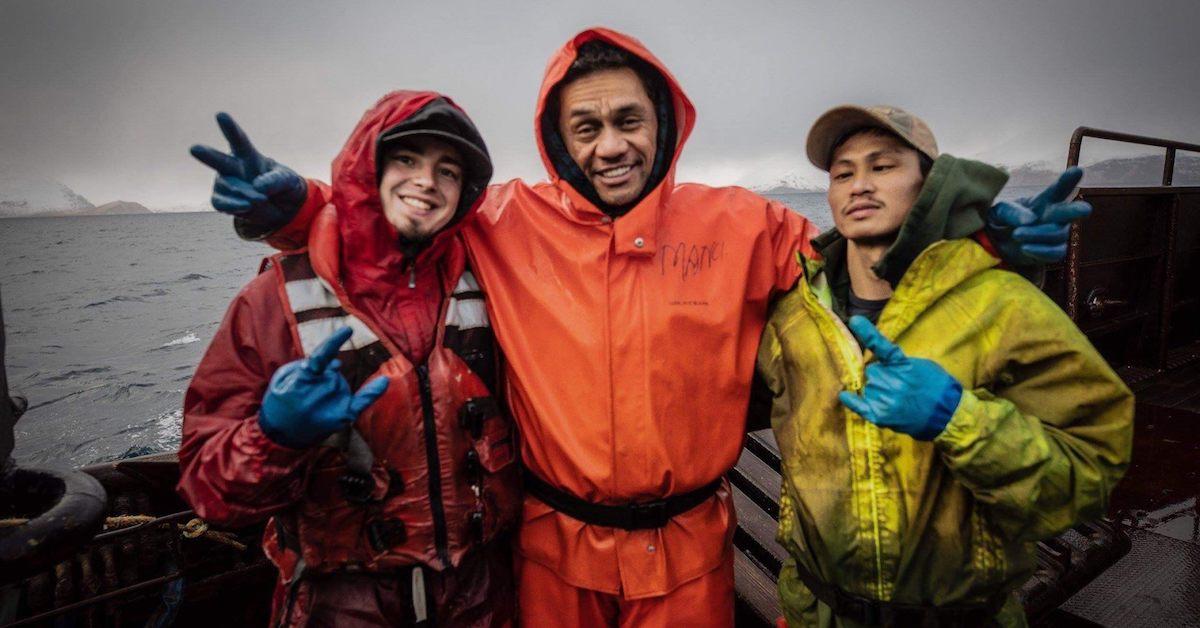 The Samoan has gotten into trouble off camera, as well. In December 2011, Freddy was arrested following a bathroom brawl at the Grand Aleutian Hotel on Amaknak Island.
According to a criminal complaint obtained by TMZ at the time, a woman alleged that the reality star put her husband in a headlock during a fight, the origins of which is unknown. When the wife tried to intervene, she said Freddy "forcefully" pushed her away.
When the police arrived, they observed bruising and swelling on the woman's arm despite Freddy's claims that he never touched her. The fisherman insisted that he was defending himself after the man reportedly punched him in the face. We definitely wouldn't want to get on his bad side.
New episodes of Deadliest Catch air Tuesdays at 8 p.m. ET on the Discovery Channel. Seasons 1-9, 14, and 15 are also available to stream on go.discovery.com.