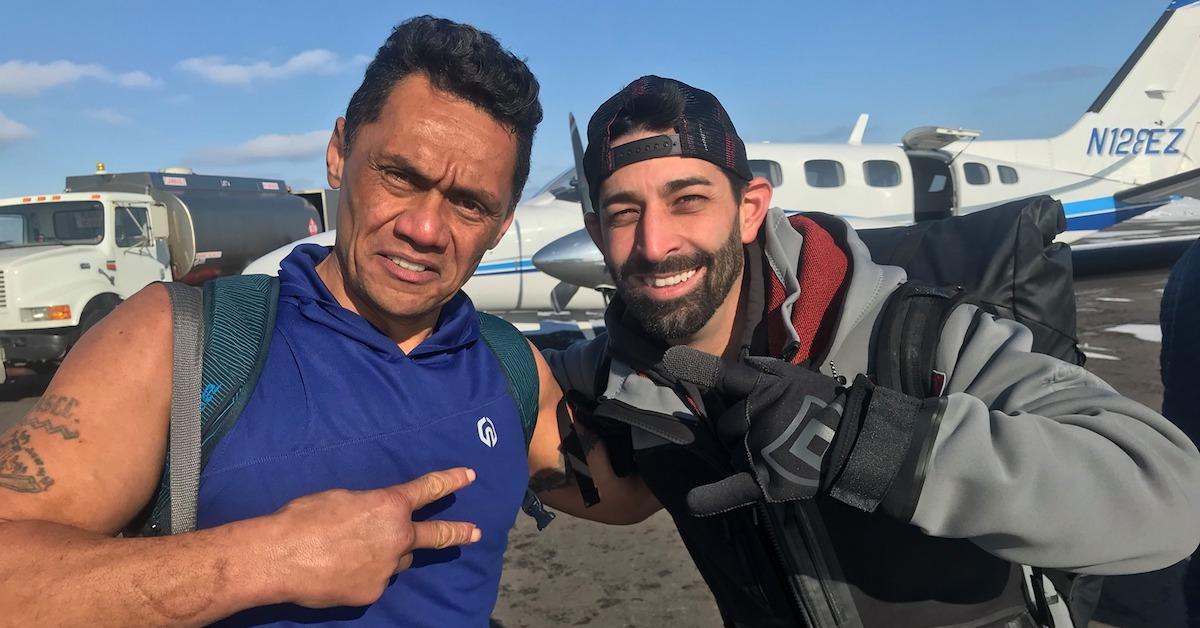 What Happened to Rowdy Deckhand Freddy on 'Deadliest Catch'?
Deckhand Freddy Maugatai was always a memorable character on Deadliest Catch. That's no easy feat as that series is riddled with wild, rambunctious folks. Who could possibly forget the blood drinking ritual Freddy roped greenhorn Kevin Stafford into in an effort to bring good weather and better fishing to the crew of the Wizard? He was certainly special and is missed by fans. Is Freddy still on Deadliest Catch? We're fishing around for some answers.
Article continues below advertisement
What happened to Freddy from 'Deadliest Catch'?
Freddy was last spotted during Season 17 of Deadliest Catch in Episode 18, during which he took a tumble into the Bering Sea. But have no fear — despite the dangerously frigid waters, Freddy made it through just fine. If anyone is going to survive a brief foray into the icy Alaskan waters, it's Freddy. Thankfully that didn't curb his love of fishing, though it appears he may have moved on from the show.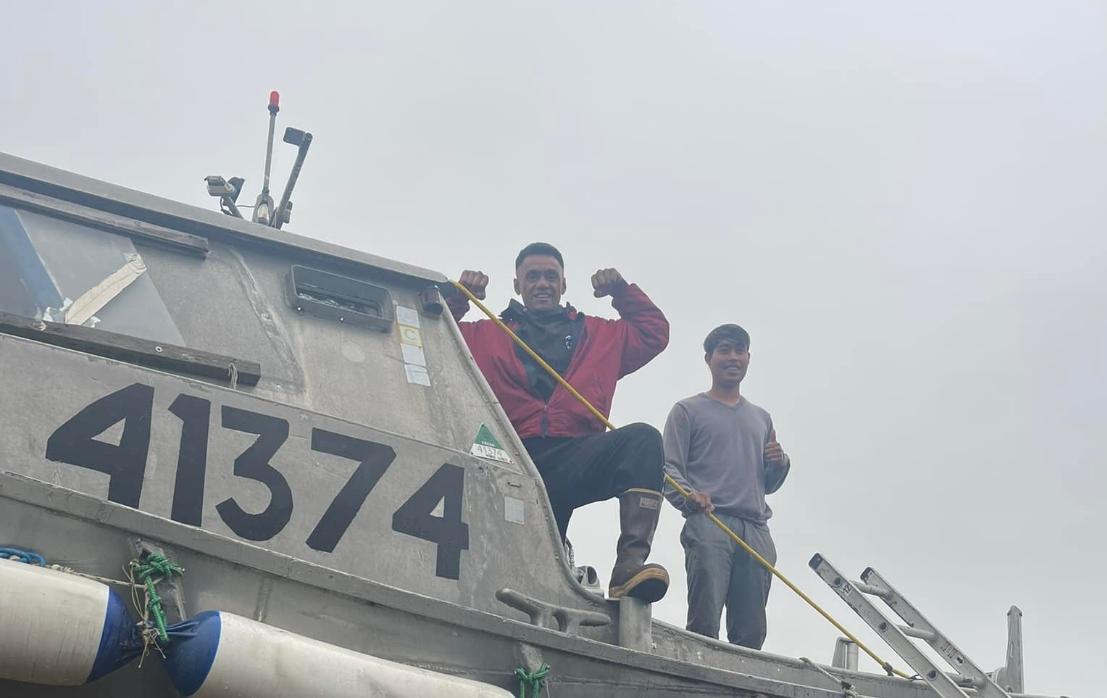 Article continues below advertisement
In a Facebook post from June 19, 2022, Freddy gleefully exclaims, "We're going fishing, baby!" In a photo that accompanies the post, he's in Alaska's Bristol Bay on a ship that's smaller than the usual Deadliest Catch boats. As always Freddy requested prayers and good thoughts from friends and fans, adding, "This is going to be safety and the best season yet!"
Roughly a month earlier, Freddy sent a little Instagram message to his haters from what appears to be Samoa.
"With all due respect to all my family and friends! Please don't worry, be happy with me and the big-time haters!" he wrote.
He then went on to call out one former co-worker, who Freddy accused of being the "laziest deckhand ever" and saying the show and the fishermen were fake. We're not entirely sure what went down between these two, but it doesn't appear to have been good
Article continues below advertisement
Freddy assured everyone he would be returning to Alaska in two weeks to "make that money." It stands to reason he returned without Deadliest Catch.
Article continues below advertisement
Freddy Maugatai is no stranger to controversy.
The TV personality made waves during his time on Deadliest Catch, getting fired from the Wizard in Season 11 for defying Monte's orders by choosing to stay at a bar. The captain responded by putting Freddy's things into plastic bags and placing them on the dock.
When Freddy came back to the boat in Season 14, he and Monte agreed to put their differences aside, but the tension mounted again after Monte said fellow crewman Tyler Gateman was a stronger deckhand than the 47-year-old.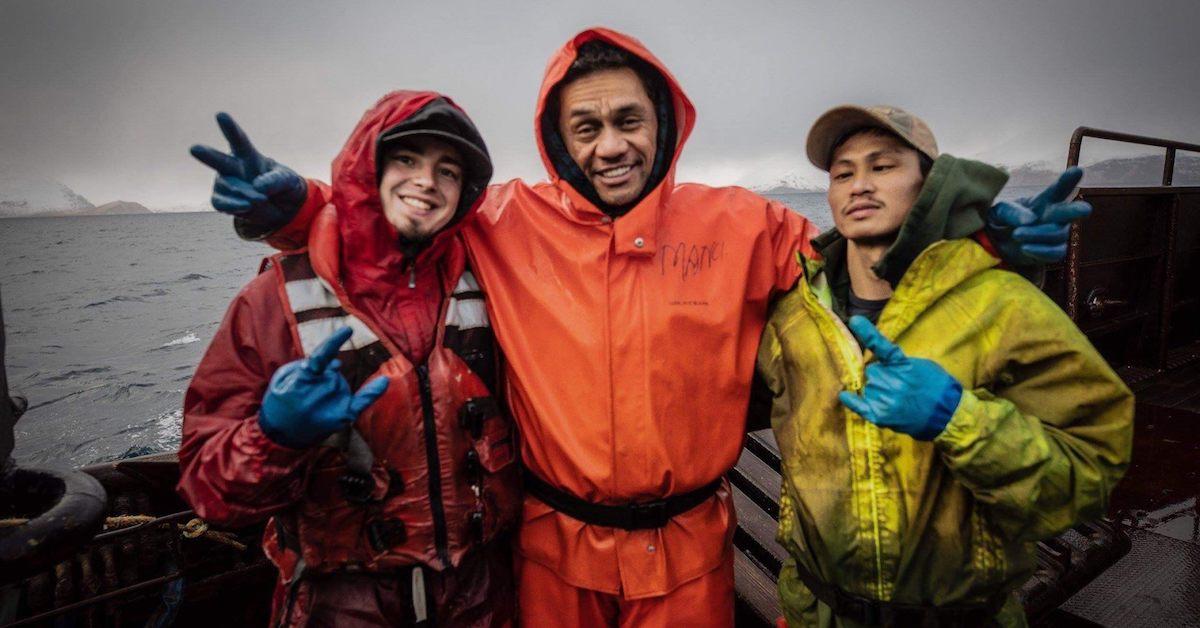 Article continues below advertisement
The Samoan has gotten into trouble off camera, as well. In December 2011, Freddy was arrested following a bathroom brawl at the Grand Aleutian Hotel on Amaknak Island.
According to a criminal complaint obtained by TMZ at the time, a woman alleged that the reality star put her husband in a headlock during a fight, the origins of which is unknown. When the wife tried to intervene, she said Freddy "forcefully" pushed her away.
When the police arrived, they observed bruising and swelling on the woman's arm despite Freddy's claims that he never touched her. The fisherman insisted that he was defending himself after the man reportedly punched him in the face. We definitely wouldn't want to get on his bad side.
New episodes of Deadliest Catch air on Tuesdays at 8 p.m. ET on the Discovery Channel.