Why Does Everyone Hate Brady on 'Trinkets'? — He's Given the Girls Many Reasons
Why are Tabitha and her friends plotting to take Brady down? Here's the reason he is toxic and abusive and deserves what he's got coming.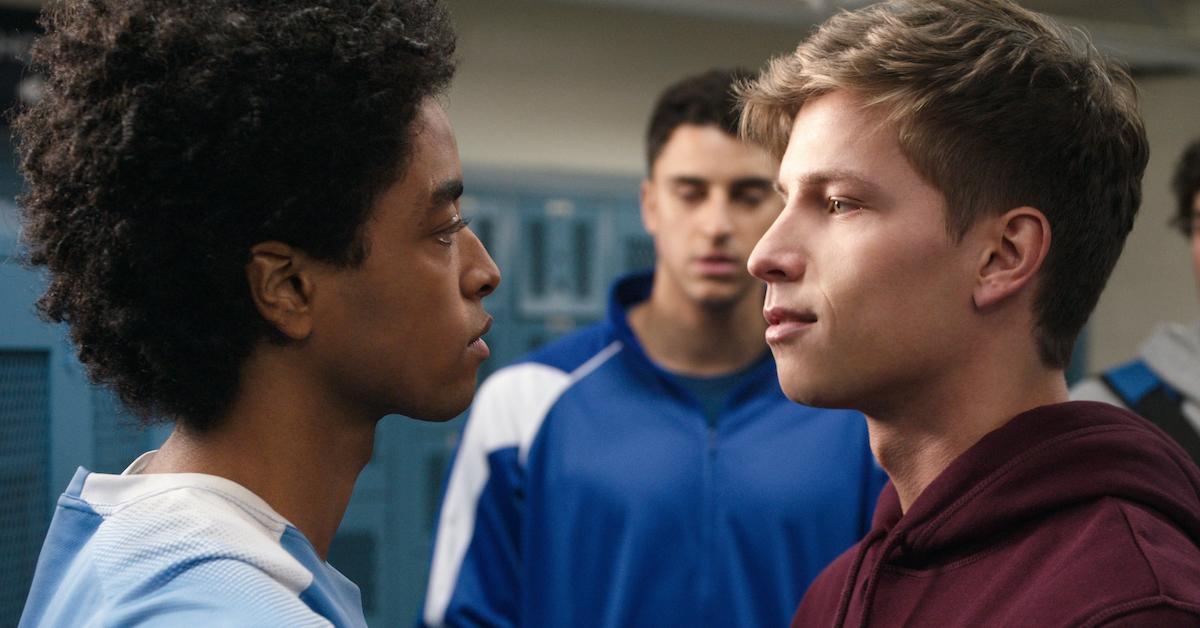 *Spoiler Alert: This article discusses Seasons 1 and 2 of Trinkets. Read at your own risk!*
It's been a while since the first season of Trinkets hit Netflix and fans of the coming-of-age series are curious what Brady did to Tabitha in Season 1 to deserve her and her friends' wrath in Season 2.
Keep reading while we get into why Brady deserved what was coming for him this season.
Article continues below advertisement
What did Brady do to Tabitha on Season 1 of 'Trinkets'?
Brandon Butler's Brady Finch is one of the main antagonists of Trinkets. He's controlling, erratic, and manipulative and seems to derive pleasure out of abusing his on-and-off girlfriend Tabitha, with whom he breaks up mid-season then blackmails into getting back together. "WHEN HE F--KING THREW TABITHA'S PHONE I WAS LIKE EXCUSE ME SIR," says one fan of the show about his Season 1 behavior.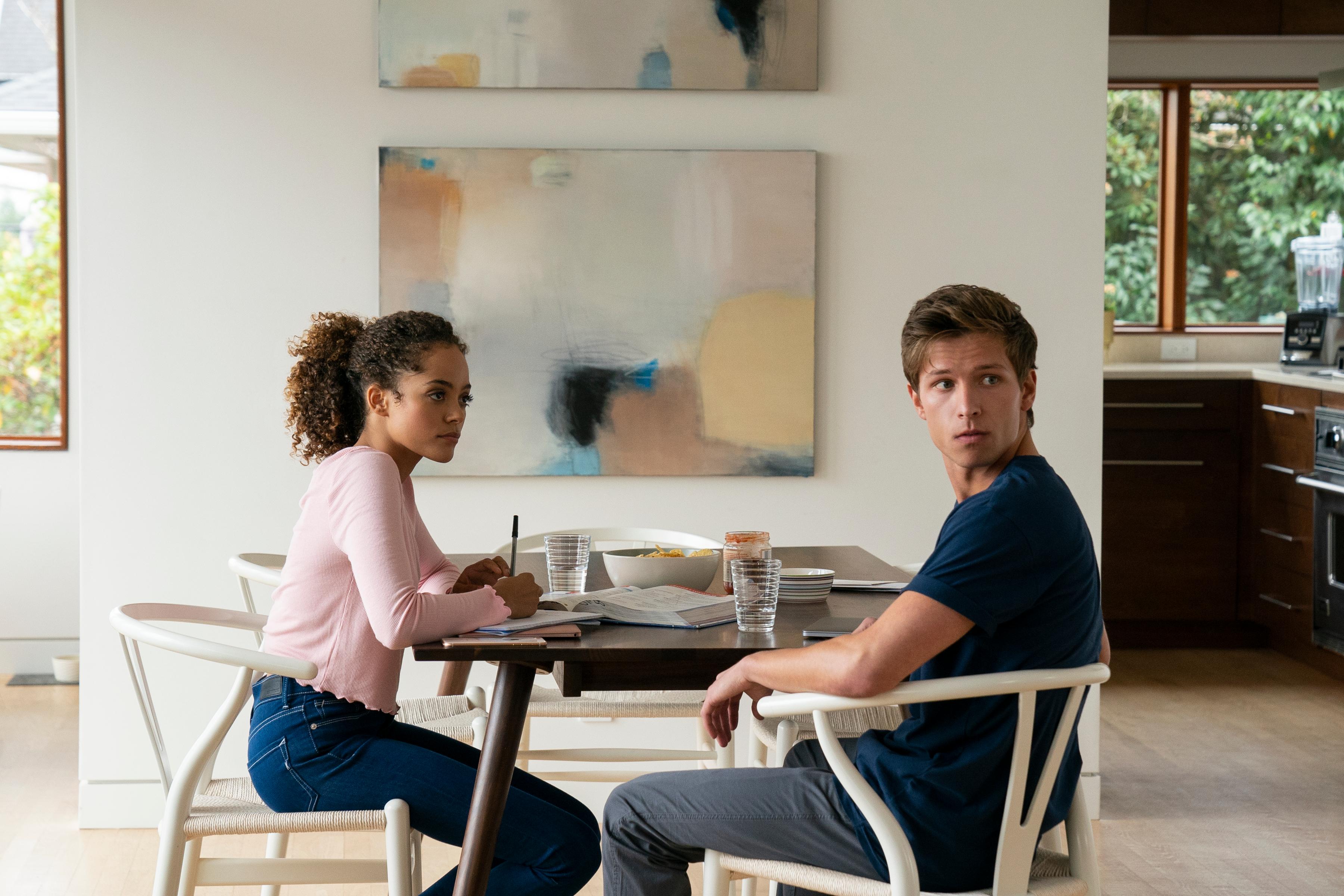 Article continues below advertisement
"I don't even know who's worse, Monty from 13 Reasons Why or Brady from Trinkets," writes another. A fun fact is that Brandon Butler, who plays the character on Trinkets actually also features in 13 Reasons as Scott.
Things come to a head in the first season when Tabitha, Moe, and Elodie all steal Brady's car and accidentally crash it, then eventually push the car into a lake. Tabitha is basically roped into getting back together with Brady, who blackmails her into the relationship or threatens to report Moe and Elodie to the police. Gross!
Article continues below advertisement
In Season 2, the girls manage to bring Brady down.
At the end of Season 2, the girls get their revenge on Tabitha's abusive ex when they break into their school to set up a pretty damning photography exhibit that lays out all the reasons the beloved jock is a totally toxic male.
Actress Quintessa Swindell, who plays Tabitha in the series, admitted to Refinery29 that she "didn't even imagine that's how they were going to tie up Tabitha's storyline with Brady."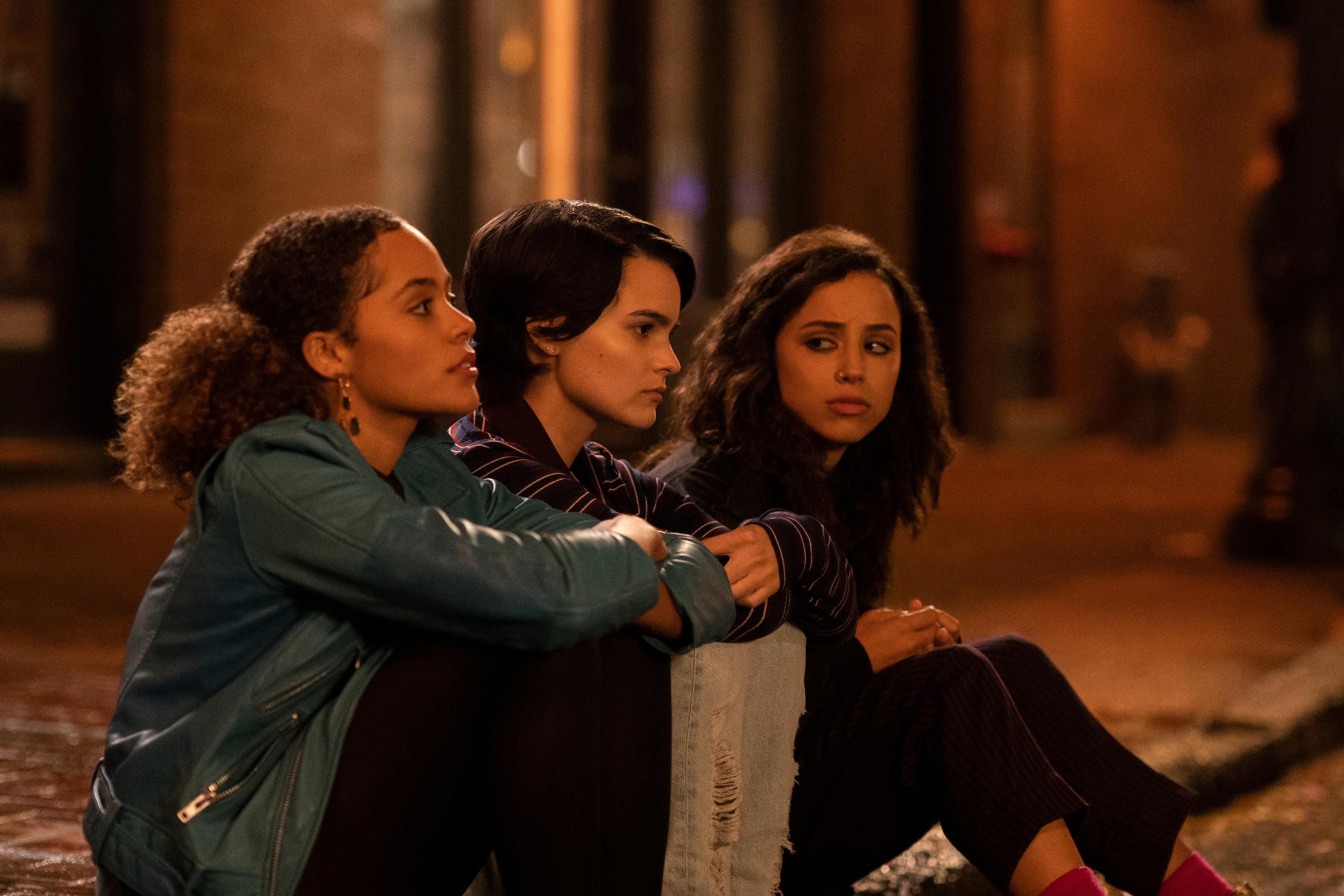 Article continues below advertisement
The exhibit features 21 of Tabitha's photographs, along with screenshots of Brady's abusive text message tirades, and even a confession from one of her friends.
Through the powerful art exhibit, the girls finally out Brady as an abusive figure after he blackmailed Tabitha back in Season 1 and most recently attempted to control all the girls in a test-stealing scandal.
And that's not the only time of intense growth for Tabitha. Toward the end of the second season, she breaks up with Moe's brother Ben (Andrew Jacobs) in order to end the cycle of abusive relationships she tends to get herself into.
"She was actively seeking validation by being with another person," Quintessa said about her character's development. "Those [relationship] experiences that she has fill a void that Tabitha doesn't necessarily want to dive in, isn't ready to look into, and doesn't want to deal with."
Article continues below advertisement
But a huge reason she was able to move on and grow after enduring Brady's abuse was the help and support of her close friends, Elodie and Moe.
"It was Tabitha trusting that she could have friends that could help her through that. It was Tabitha trusting Marquise and his history and his experience of the world. Trusting herself to go out and do something for herself — getting the braids, living within her culture actively."
Seasons 1 and 2 of Trinkets are now streaming on Netflix.
If you or someone you know is experiencing domestic violence, call the National Domestic Violence Hotline at 1−800−799−7233.