MTV Cuts Dee Nguyen From 'The Challenge' Over What She Said About Black Lives Matter
MTV announced they cut ties with Dee Nguyen from 'The Challenge' after she tweeted about Black Lives Matter and George Floyd's death. But what did she say?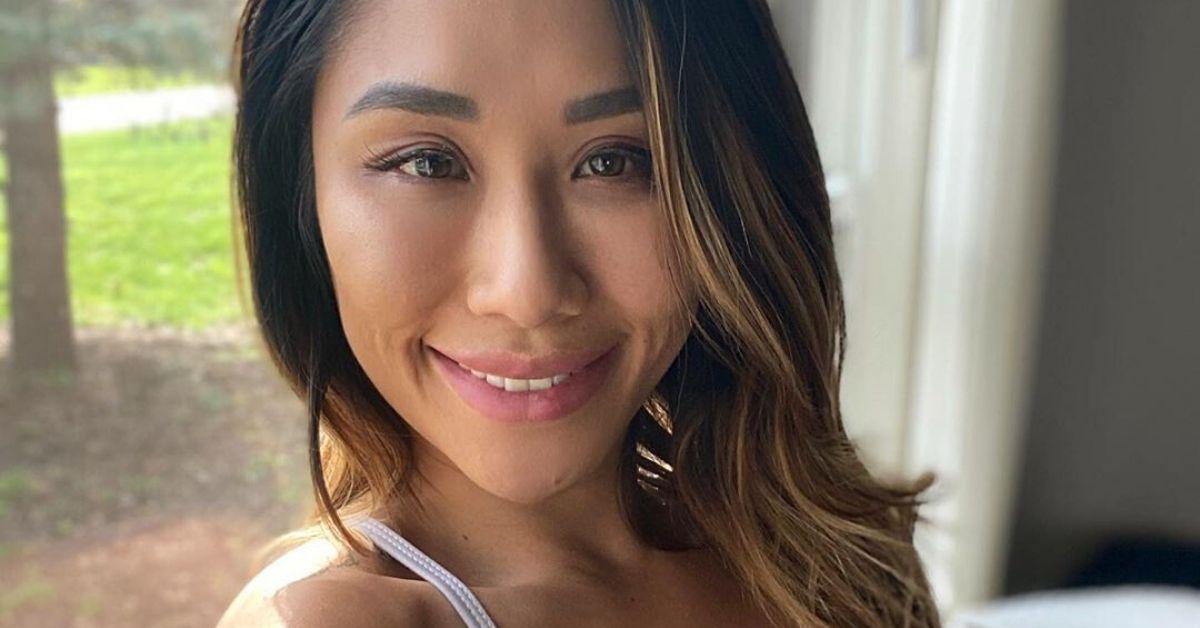 On June 8, MTV cut ties with Dee Nguyen who was a participant on the show The Challenge. The network announced the move on social media after Dee made controversial statements regarding the Black Lives Matter movement and the death of George Floyd.
Article continues below advertisement
As protests erupt all over the United States and the world demanding systemic racism be properly addressed, celebrities have been held accountable for problematic messages they've said and Dee is the latest. What did Dee Nguyen say that got her fired? It was two tweets that she can't take back now.
What did Dee Nguyen say?
Dee came under fire during the first weekend in June after she tweeted, "IDK why some of you think I'm anti-BLM [Black Lives Matter]. I've been saying that since the day I lost my virginity."
Article continues below advertisement
The Challenge cast member Bayleigh Dayton shared screenshots of the comment Dee made and called her out for her problematic statement, since the tweet has since been deleted.
"THIS IS NOT HOW YOU SUPPORT BLM. I'm disgusted and disappointed," Bayleigh tweeted. "THIS IS NOT A TREND. THIS IS LIFE OR DEATH FOR US. Posting for clout about the death of black people? Shame on you @deenguyenMTV."
Article continues below advertisement
Bayleigh also shared a screenshot of a comment a fan made to Dee on Instagram asking her to "read the room" and to "wake up" referencing the unrest the country had seen. The screenshot shared included a response from Dee which Bayleigh criticized.
In response to the fan, Dee wrote, "People die every f—ing day. U don't know me or what I do. I suggest you wake the f–k up and get off social media."
Article continues below advertisement
MTV "severed ties" with Dee Nguyen.
In response to Dee's statements and Bayleigh's call out going viral, MTV sent a message via its Twitter account for The Challenge stating they're no longer working with Dee.
"As a result of Dee Nguyen's offensive comments on the Black Lives Matter movement, we have severed ties with her," it read. "Out of respect for our Challengers, we'll air our season as planned. We strongly condemn systemic racism and stand with those raising their voices against injustice."
A second tweet read, "We stand united against racism and urge you to join us in taking action to end racism, discrimination, and systemic violence." The statement included links to "anti-racism resources for white people."
Article continues below advertisement
Dee Nguyen responded to being let go from MTV with a message.
At first, Dee replied to Bayleigh's tweets asking her to leave her be and didn't have any form of apology for what she said.
"I haven't said shit about/to you out of respect for YOUR friends who are also MY friends," Dee tweeted to Bayleigh. "I'm staying off Twitter and spending my day INVESTING in YOUR home town. Don't f--king talk to me about BLM. If you want a conversation you have my number."
Article continues below advertisement
She later tweeted an apology specifically to Bayleigh. She wrote, "I am sorry for the insensitive tweet I posted earlier. I was being defensive and not speaking from my heart. But there's no excuse. I also want to extend an apology to Bayleigh and Swaggy- who are my cast mates and deserve my respect and compassion."
Following the message from MTV that Dee was being released from the show, Dee posted another message to her fans and critics on Twitter and Instagram.
Article continues below advertisement
She also wrote, "I will be taking time off to recoup and rehabilitate my mental health. Please respect my privacy during this time. I wish the best of luck to my fellow cast mates and will not be live tweeting this week. Stay safe."
If you are looking for ways to donate your time or money to Black Lives Matter and other antiracist organizations, we have created a list of resources to get you started.