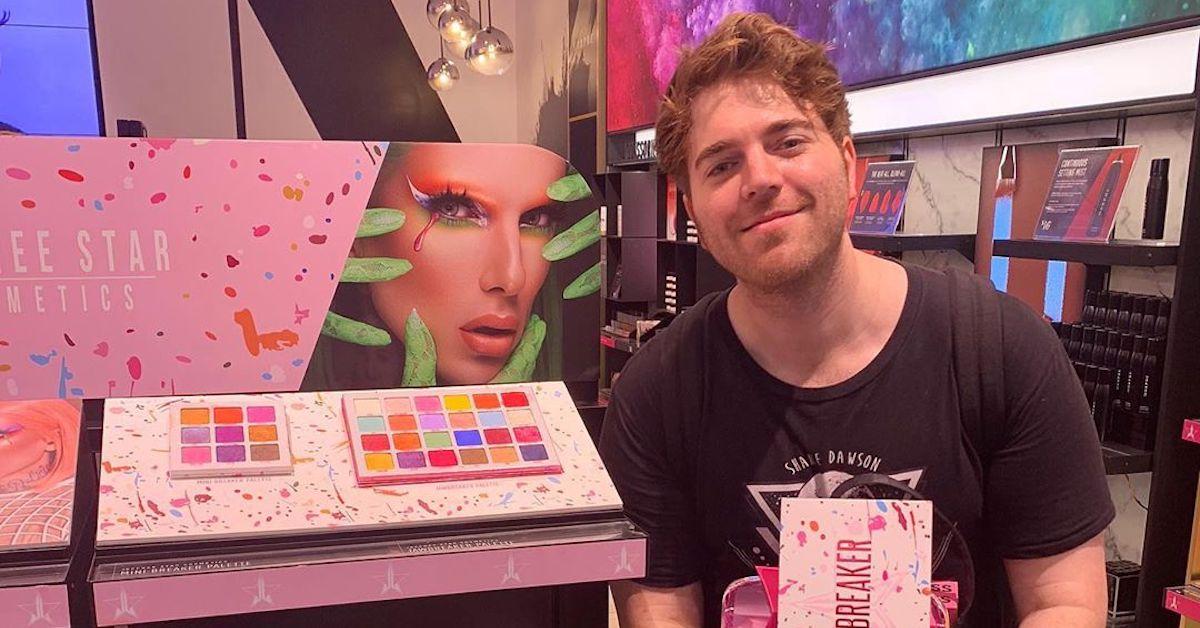 What Did Shane Dawson Do to Get Canceled? Morphe Dropped His Conspiracy Palette
Shane Dawson and Jeffree Star have both been at the center of plenty of controversies through their years of internet fame. So it makes perfect sense that the YouTubers partnered up to create an eyeshadow palette and decided to call it Controversy.
Except, it seems some actual controversies have managed to result in Shane and Jeffree's Controversy palette being pulled from store shelves. Are you lost yet?
Article continues below advertisement
Let's break down what Shane Dawson did to get canceled in 2020, along with how it has affected his collaboration with Jeffree so far. Buckle down, guys, and prepare for a considerable amount of drama.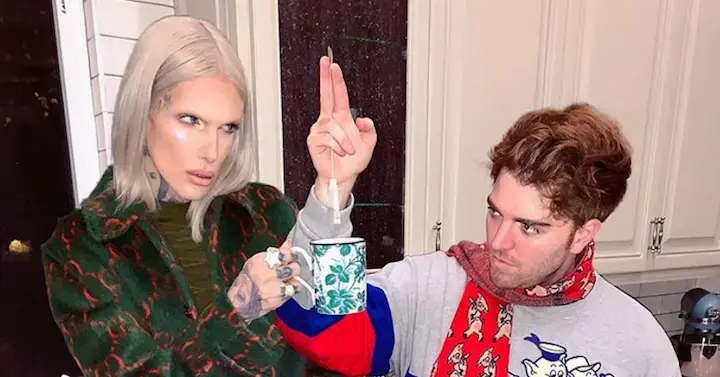 Article continues below advertisement
What did Shane Dawson do to get canceled?
A lot. Between videos of Shane wearing blackface and making racist jokes, to cringe-y AF clips joking about pedophilia, a ton of Shane's old and highly-problematic content resurfaced all at once in 2020.
In late June, a clip featuring Shane making inappropriate gestures toward a poster of Willow Smith again made its rounds. This time, however, both Willow's brother, rapper Jaden Smith, and her mother, actress Jada Pinkett Smith, called out Shane via Twitter.
Article continues below advertisement
Article continues below advertisement
Another gross video clip showed Shane and his ex-girlfriend Lisa Schwartz making extremely disgusting jokes about sex with his 12-year-old female cousin in an attempt to teach her about the "birds and the bees."
Pedophilia aside, Shane was also getting called out for his past, racist videos — many of which included the YouTuber wearing blackface. Shane even went so far as to joke about the death of Trayvon Martin, a Black teenager who was shot by a neighborhood volunteer who claimed self-defense.
Article continues below advertisement
Shane has since apologized for his past actions.
"If you've been watching me for a while, then you know that I have done a lot of things in my past that I hate — that I wish I could make go away. That I try to make go away by deleting videos or un-tagging my Instagram things, or literally doing whatever I can to pretend like those things didn't happen," Shane told his 23 million YouTube subscribers in a video published on June 26.
Article continues below advertisement
"Because yes, I apologized for a lot of them. But I'm 31, almost 32. Those apologies suck. I don't know who that person is anymore. Every apology video I've ever made has been from fear."
In the 20-minute apology video, Shane took some accountability for his past behavior. He explained that he realizes now how horrible he was — but the YouTuber also made plenty of weak excuses, too. And now it definitely cost him.
Article continues below advertisement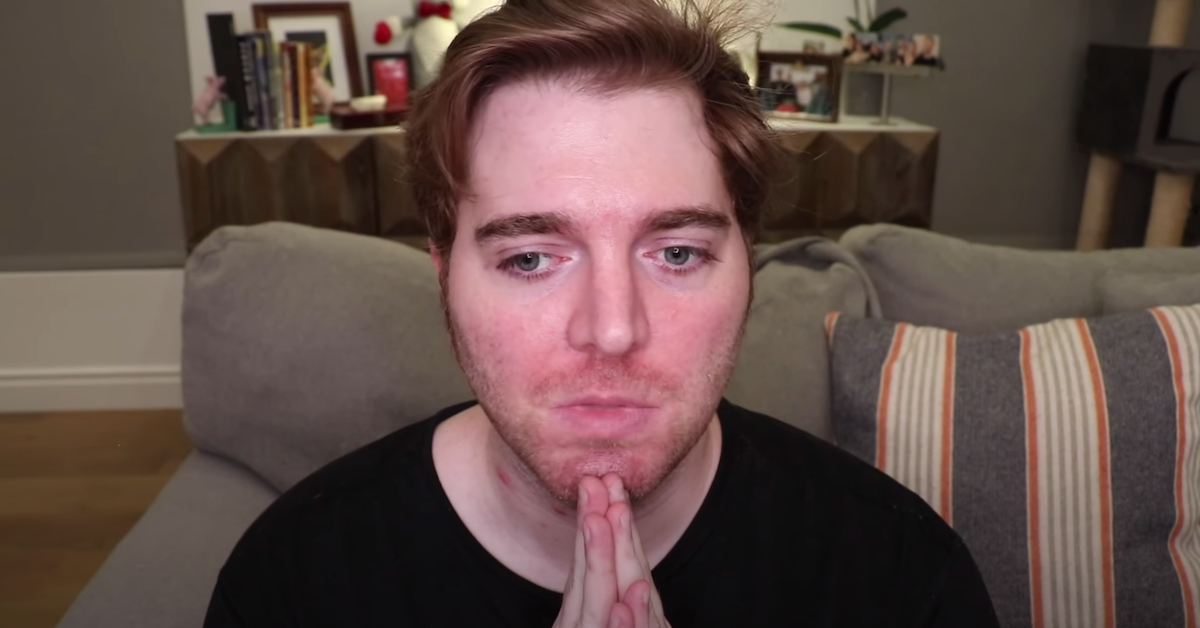 Morphe seemingly pulled Shane and Jeffree's Conspiracy palettes.
Eagle-eyed Twitter users noticed on June 30 that no results show up on Morphe's website when users search, "Shane Dawson," "Shane Dawson x Jeffree Star," or "Conspiracy." Which is kind of a big deal, considering the November 2019 launch of Shane and Jeffree's Conspiracy palette caused the Morphe and Beauty Bay platforms to crash because so many people were attempting to buy it, according to Business Insider.
Article continues below advertisement
Article continues below advertisement
On top of Morphe seemingly pulling Shane's Conspiracy collaboration with Jeffree, beauty influencer Kameron Lester has cut ties with the pair, according to Business Insider.
Kameron said he was cutting ties with both Dawson and Star after being "manipulated" and "used as a Black boy" by the YouTubers. Target has also announced that they will stop selling Shane's books.
"We're committed to creating an experience in which all guests feel welcomed and respected," a representative told Business Insider. "We're in the process of removing these books from our assortment."
We wouldn't be surprised if this was only the beginning of businesses and influencers cutting ties with Shane Dawson, Jeffree Star, and their Controversy palette. But hey, at least they chose the perfect name for their collaboration, right?