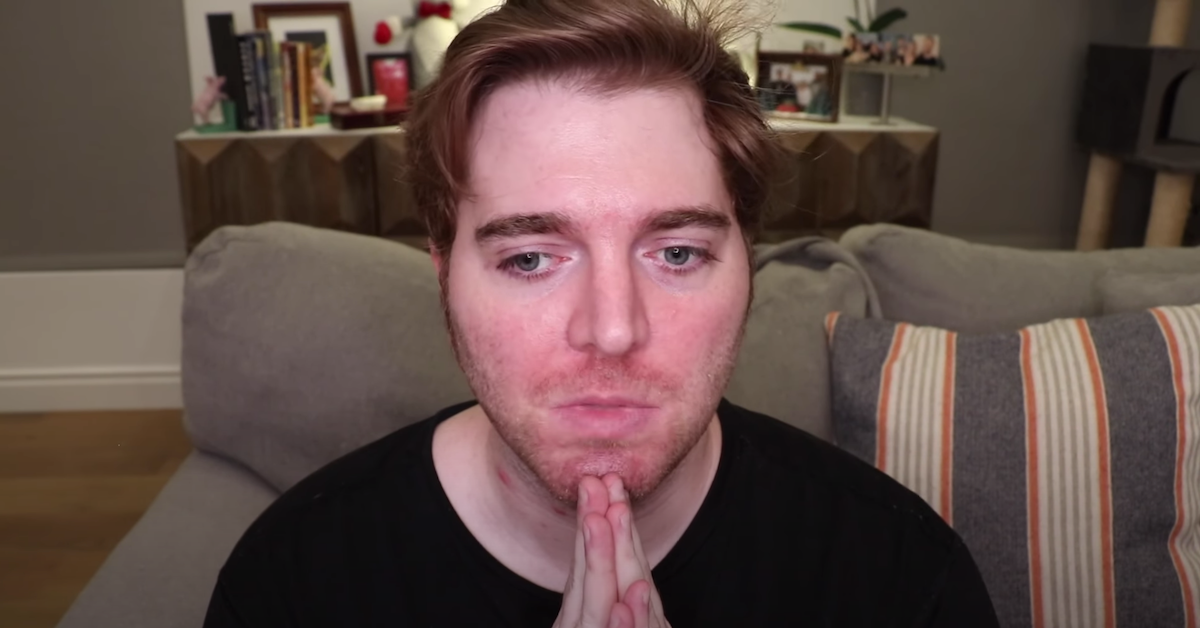 Shane Dawson's Leaked Video Sparks Outrage — and an Apology From the YouTuber
The YouTuber has produced plenty of cringe-y content in the past, but Shane Dawson's leaked video with his 12-year-old cousin is seriously disturbing.
YouTuber Shane Dawson has been in the business of creating content and online influencing since, well, before those things were even considered legitimate career paths. In recent years, old videos of Shane wearing blackface and making racist jokes have resurfaced. Not to mention, Shane often collaborates with makeup mogul Jeffree Star — which is something that has attracted a ton of pushback, considering Jeffree's past, racist comments and actions.
Article continues below advertisement
However, Shane's newly-leaked video has sparked another wave of outrage for a different reason entirely. Let's take a closer look at Shane's controversial leaked video, along with the apology he's already issued about it. Because it looks like the YouTuber could really get canceled this time around.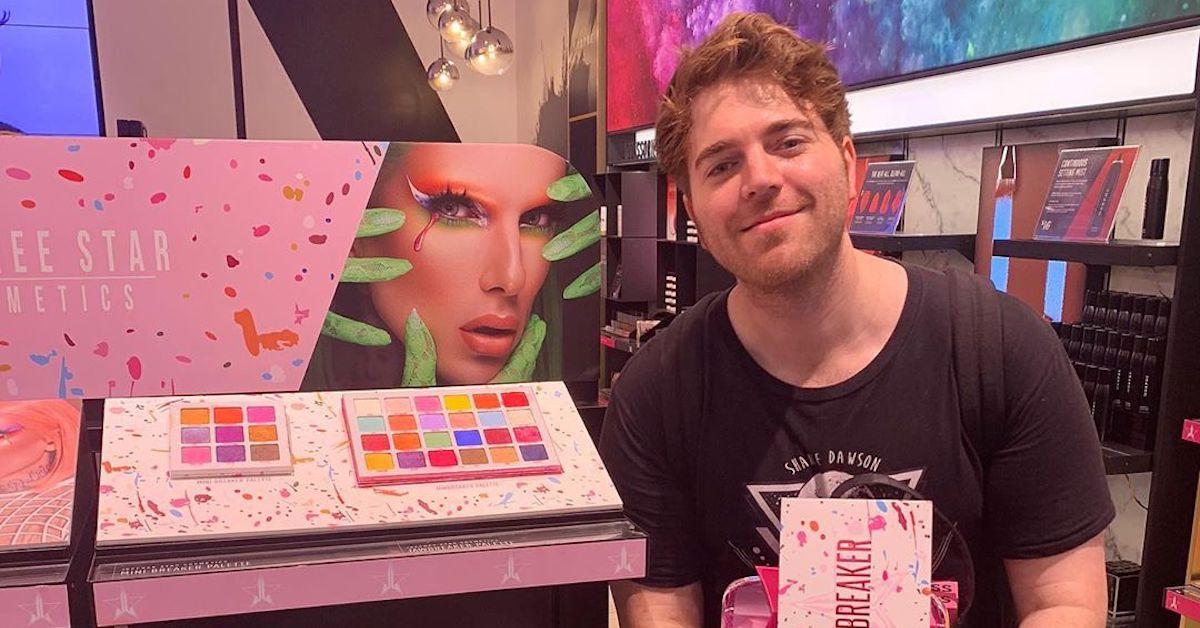 Article continues below advertisement
Shane Dawson's leaked video included his 12-year-old cousin.
Through the years, Shane has included "jokes" about pedophilia in his content for shock value. (Spoiler alert: Pedophilia isn't funny.) In one old video that has leaked, Shane and his ex-girlfriend Lisa Schwartz are seen making extremely inappropriate jokes about sex with his 12-year-old female cousin — all in an attempt to teach her about the "birds and the bees."
It's cringe-y AF, guys — so much so, that we're not even going to include it here or link to it all. But it definitely exists.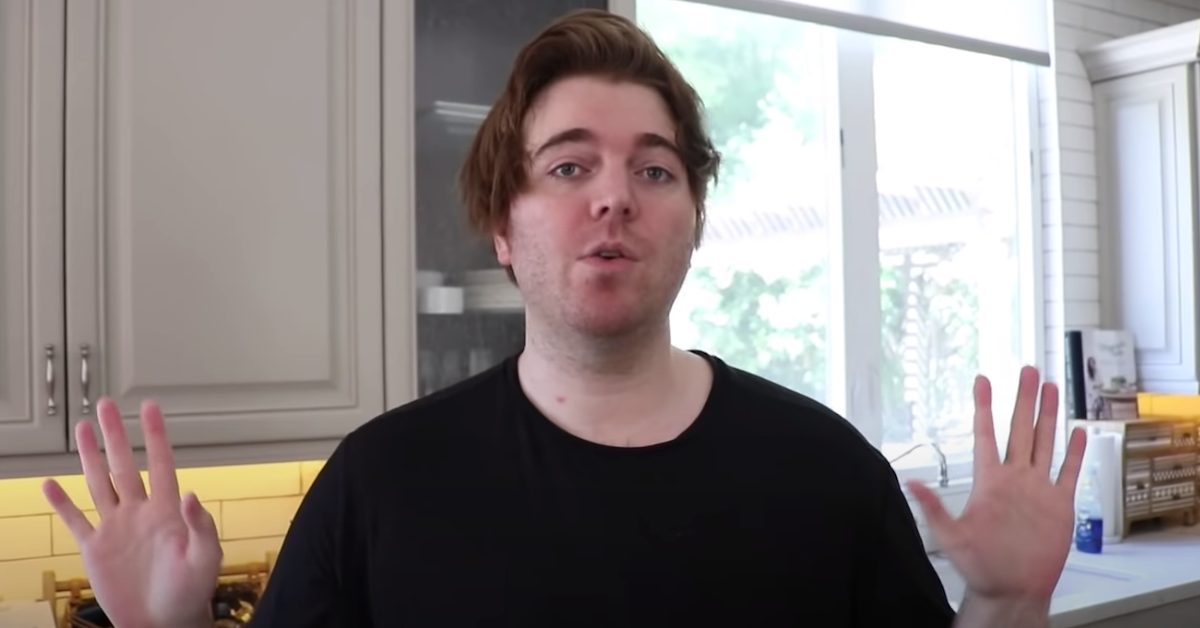 Article continues below advertisement
Shane Dawson addressed the leaked video in a lengthy apology.
"If you've been watching me for a while, then you know that I have done a lot of things in my past that I hate — that I wish I could make go away. That I try to make go away by deleting videos or un-tagging my Instagram things, or literally doing whatever I can to pretend like those things didn't happen," Shane said in a YouTube video published on June 26.
"Because yes, I apologized for a lot of them. But I'm 31, almost 32. Those apologies suck. I don't know who that person is anymore. Every apology video I've ever made has been from fear."
Article continues below advertisement
He continued, "It's me sitting at home thinking the whole world hates me, and crying, and hyperventilating — and then just turning on a web cam and just saying I'm sorry. And then hoping people know I'm a good person and then it'll go away. And that is stupid; that is something a child does, not something a 31-year-old man does. That's not good."
Article continues below advertisement
Shane went on to say that "right now is very much a time of wanting people to be accountable, wanting punishment for people, and I agree ... This video is coming from a place of just wanting to own up to my sh-t."
The YouTuber addressed his past racism, as well as a few other, specific, videos/comments from his past that continue to come back and haunt him to this day. Among them, is a leaked video involving his 12-year-old cousin.
"I swear on my life, I am not somebody who would ever talk about a child — like in seriousness — I would never talk about a child in any way that was inappropriate. That is disgusting. That is gross. It is not something I would ever do," Shane told his 23 million YouTube subscribers. "It is something I did for shock value, or because I thought it was funny, or like, 'Oh my god my child molester character.' Whatever. It's all gross. And I promise that is not real, that is not me."
Article continues below advertisement
He continued, "Have I done sketches where kids were saying crazy things? Yes. Do I regret it? Yes."
That's when he specifically addressed the leaked video. "I saw a vlog clip of me and my cousin, who was I don't know probably 12 or 13 at the time, and I was doing the 'birds and the bees' talk. Dumb, gross, sh-t," Shane said.
He went on to explain that he reached out to his cousin's mom (his aunt) a few years ago to apologize for the video.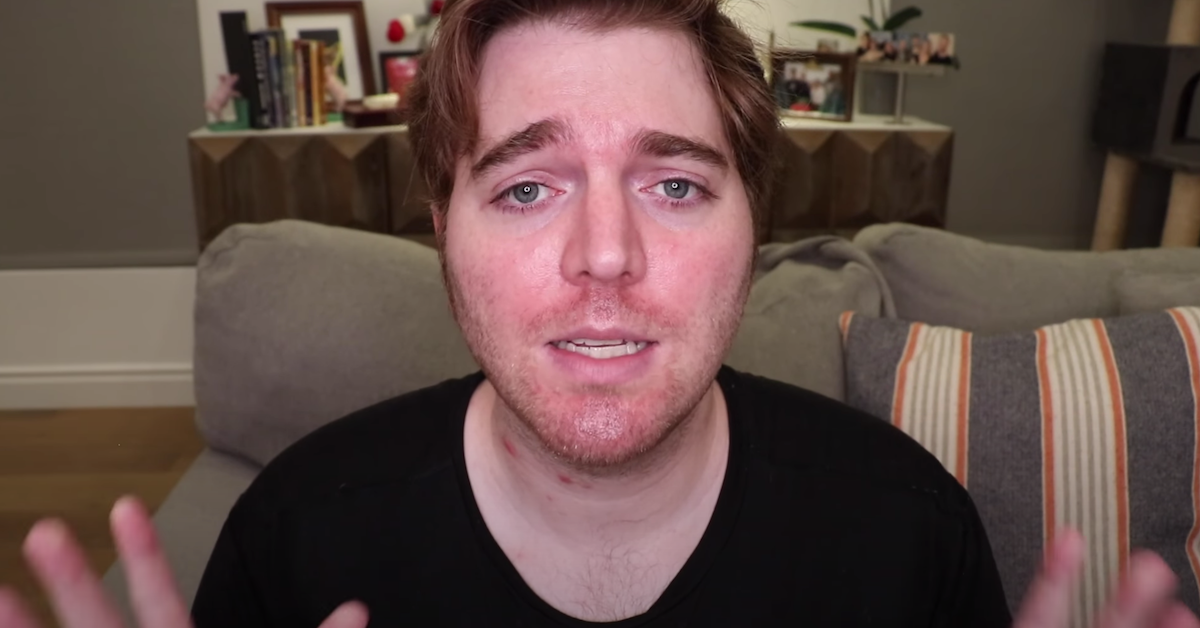 Article continues below advertisement
"And she was like, 'Oh my god, we know, we know. It's OK. It was funny. We all thought it was funny. That's just how our family is,'" he said. "So I kind of took that as like, 'OK, well then I don't need to apologize for it.' But I do. Because I posted it on the internet for everyone, not just my family."
"I'm so sorry that I was just so thoughtless about things I was posting for so many years," Shane explained toward the end of his 20-minute apology video. "I thought, 'Oh, I'm in a weird category where I can say whatever I want.' And I did. And now it's the biggest regret of my entire life."
Although Shane's apology appeared sincere — and it seemed like he was finally taking responsibility for his past actions — we'll just have to wait and see if it's enough for his fans and haters alike.