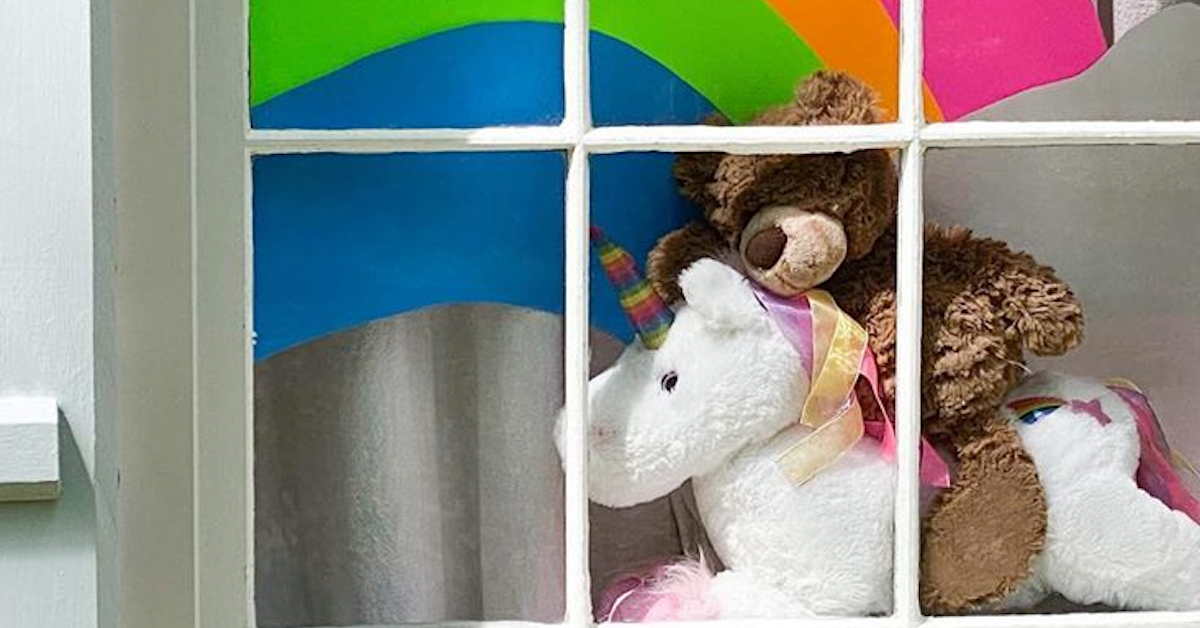 If You See a Teddy Bear in the Window of a House, Here's What It Really Means
The novel coronavirus pandemic has drastically changed the everyday lives of people across the globe. Between schools closing, employees working from home, and a sharp rise in people (finally) taking social distancing seriously, no one is taking any chances when it comes to COVID-19.
Since families are limited in their activity outside of the home, a plethora of creative ways to pass the time has emerged. And if you happen to see a surge of teddy bears in windows in your area, it has a special meaning.
Article continues below advertisement
You know that popular 1989 children's book, We're Going on a Bear Hunt, by Michael Rosen? Well, it's since been adapted into a kids' song — including a particularly popular YouTube video. And most recently, this beloved book/song has served as the inspiration for an interactive, social-distancing-friendly activity.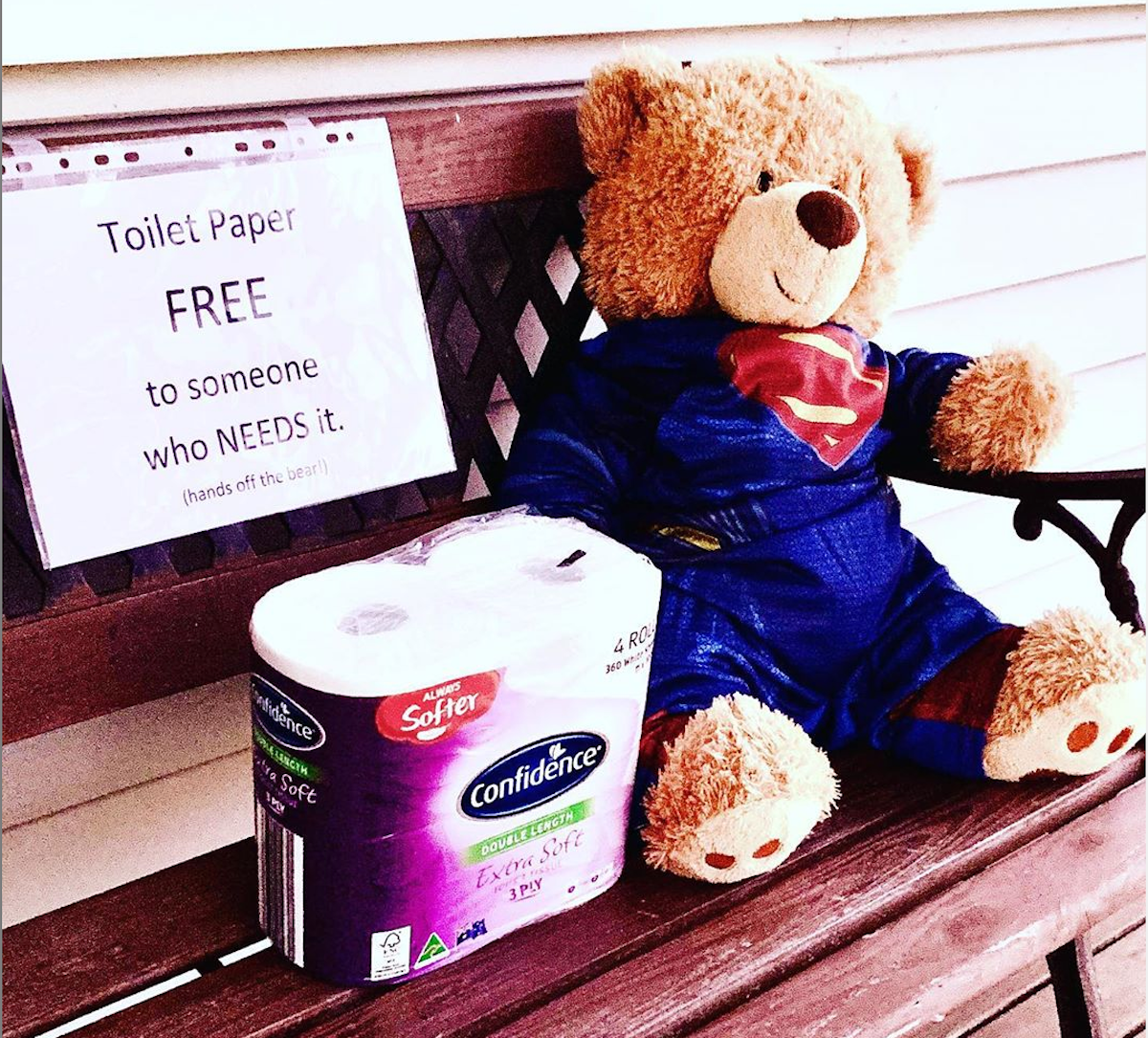 Article continues below advertisement
Shanna Bonner Groom got the idea to organize a teddy bear hunt in her Murfreesboro, Tenn. after she saw the idea bouncing around on social media. She posted about it in her neighborhood's private Facebook group — prompting kids to explore the area in search of stuffed animals in windows. (And some, complete with binoculars and safari garb.)
"Within hours, everybody was responding and wanting to join in," she told Time. "Everybody's trying to enjoy this time at home with each other but do social distancing at the same time. So we're trying to come up with some fun activities."
Article continues below advertisement
It's difficult to pinpoint, exactly, how the #BearHunt trend originated — mostly because at this point, teddy bears seem to e taking over neighborhood windows across the globe. And it's not difficult to see why. The amount of joy these window-dwelling teddy bears are bringing to children and families during this uncertain time is simply contagious.
Article continues below advertisement
People are using the hashtag #BearHunt on social media.
Whether they're setting out mood-lifting stuffies on their own windowsills or embarking on bear hunts with their kiddos, social media users have been using the hashtag #BearHunt to document the trend that has emerged during the COVID-19 pandemic. And it's seriously adorable.
Article continues below advertisement
Since playgrounds are closed/discouraged (because germs,) but going outside — as long as it adheres to social distancing guidelines — is still permitted in most areas, a teddy bear hunt is the perfect family activity. It allows stir-crazy parents and kids an opportunity to exercise, breathe in some fresh air, and ideally, reduce stress.
Article continues below advertisement
Not to mention, the thrill of bear sightings can be super exciting for the little ones. Some neighborhoods are really getting into putting teddy bears in their windows.
Article continues below advertisement
And hey, even if you don't have a literal teddy bear in the house to set in your window, any stuffed animal can serve as a stand-in. Like this friendly unicorn, for example.
So yeah. If you've recently gone on a walk/driven to the store and noticed a disconcerting amount of teddy bears displayed in windows, this is what's going on. It's a way to bring joy to a kid's day after being cooped up indoors for so long. And bonus: It's a family activity that works well with social distancing.
Have you spotted any teddy bears chilling out in windows around your neighborhood?