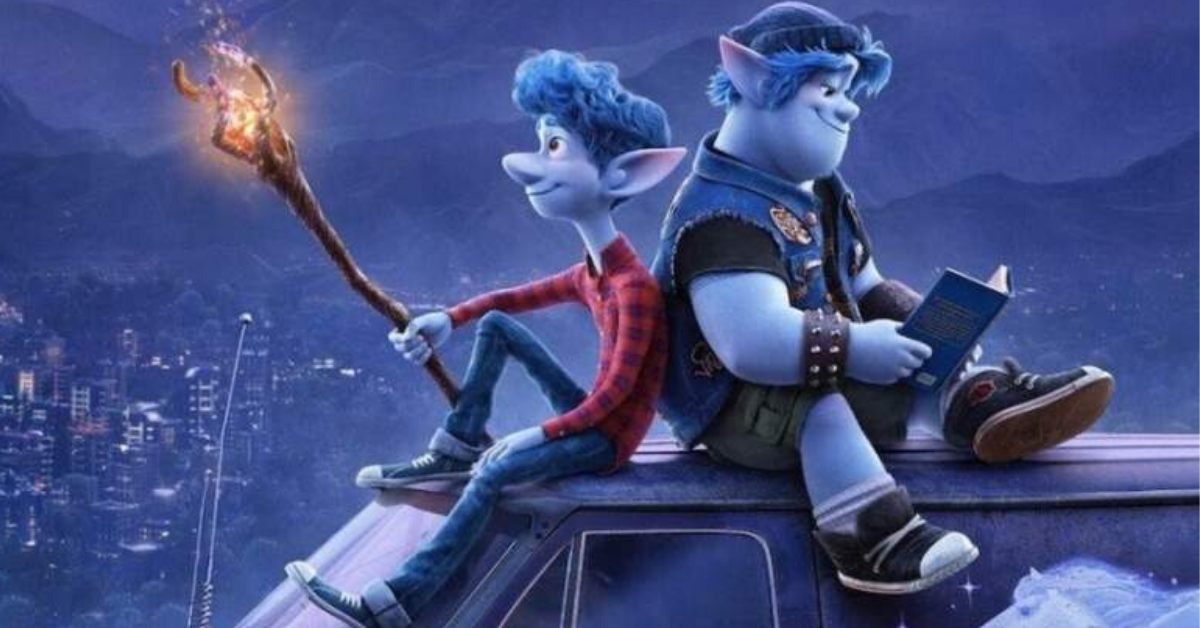 Here Are New Movies on Demand in 2020, Because We All Need a Silver Lining
Let's be real: We're living in weird times. Between the novel coronavirus pandemic, social distancing, and everything in between, we've gotta look hard for the silver lining in all of this.
And good news! We found one — not for movie producers who were looking for box office blockbusters, but definitely for us at-home viewers.
Article continues below advertisement
What's happening in Hollywood because of COVID-19?
Many major motion pictures are becoming available on demand faster than ever before. Some were even available for streaming while still in theaters.
Normally, it takes months for films to disappear from theaters and become available for rental or purchase at home. That's because theaters typically have an exclusive 90-day period to play new movies — a longstanding Hollywood practice, as The New York Times reports.
But now that so many theaters are closed completely, the home advantage is ours.
What new movies are available on demand in 2020?
Universal Pictures just released theatrical movies The Invisible Man, Emma, and The Hunt "on a wide variety of the most popular on-demand services," Vulture reports. Typically, they're available for a 48-hour rental period for around $20.
The studio's first day-to-date release is scheduled for April 10. It'll be the animated sequel Trolls World Tour.
Article continues below advertisement
And Fandango just released Birds of Prey and The Gentlemen.
"Rather than delaying these films ... we wanted to provide an option for people to view these titles in the home that is both accessible and affordable," shares NBC Universal Chief Executive Jeff Shell.
More available movies include Downhill, Vivarium, Call of the Wild, The Way Back, and I Still Believe, BuzzFeed shares.
Article continues below advertisement
But Disney's doing things a bit differently.
We all know that Disney does what Disney wants. And in this case, it was to release Frozen 2 on Disney+ three months earlier than first planned. The blockbuster was set to hit the streaming service in June, but is now available for free at-home viewing — for those who have a Disney+ subscription, that is.
Article continues below advertisement
They've also made the just-released Pixar film Onward for digital download as of March 20. You can buy the movie on Amazon and iTunes. The movie will be available for Disney+ subscribers starting on April 3.
Article continues below advertisement
"While we're looking forward to audiences enjoying our films on the big screen again soon, given the current circumstances, we are pleased to release this fun, adventurous film to digital platforms early for audiences to enjoy from the comfort of their homes," director Dan Scanlon and producer Kori Rae shared with Entertainment Tonight.
And some releases are delayed indefinitely.
Several film releases have been delayed due to theater closures, with no word on when they'll make their debut. Such movies include Black Widow, No Time to Die, and Spiral: From the Book of Saw.
And filming has temporarily stopped on expected major motion pictures like The Batman and Jurassic World: Dominion, Forbes reports.
"There is no Utopian solution to this, both because it's already a hardship on theaters and studios and because we're in uncharted territory," the outlet shares.
While this unprecedented trend isn't good for everyone, it works for those of us who can't wait for theaters to reopen before taking in today's big-name films. Happy viewing!