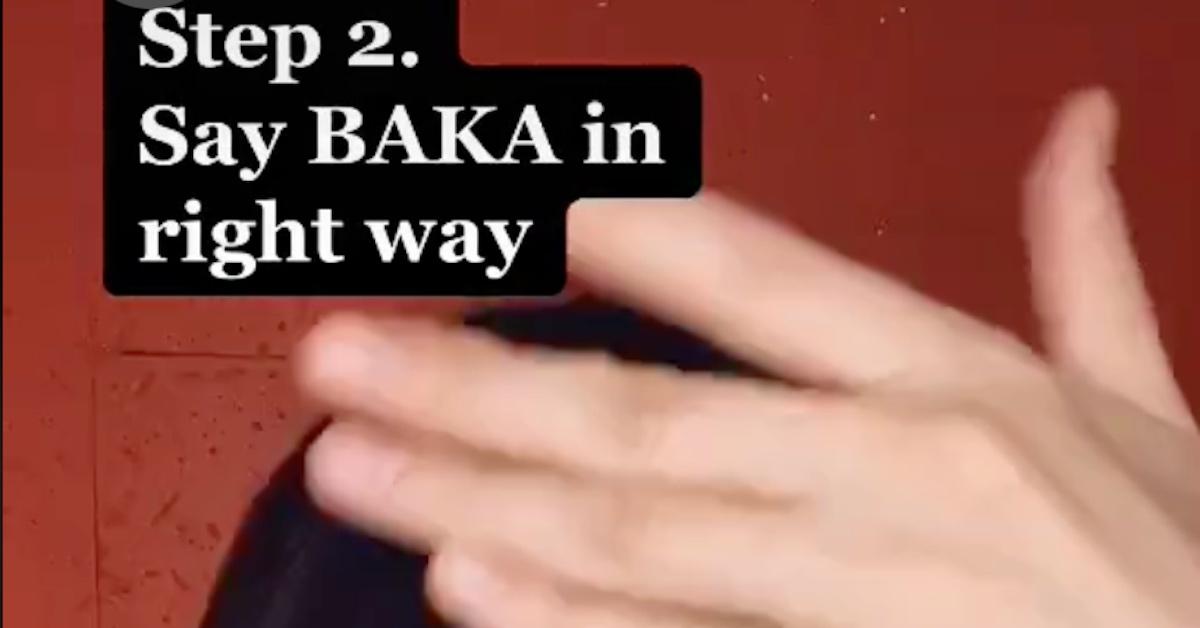 The Word "Baka" on TikTok Is Japanese and Has a Very Insulting Meaning
Where would we be without TikTok? Since its creation in September 2016, the app has been responsible for creating some of the biggest challenges and trends, not to mention, some of the biggest stars in pop culture.
Article continues below advertisement
Aside from its ability to make videos go viral, the app also has its own slang. And one of the newest words creators are using is "Baka." The word may look familiar to you if you speak Japanese, but if not, you're probably wondering what it means. Read on to get your answer.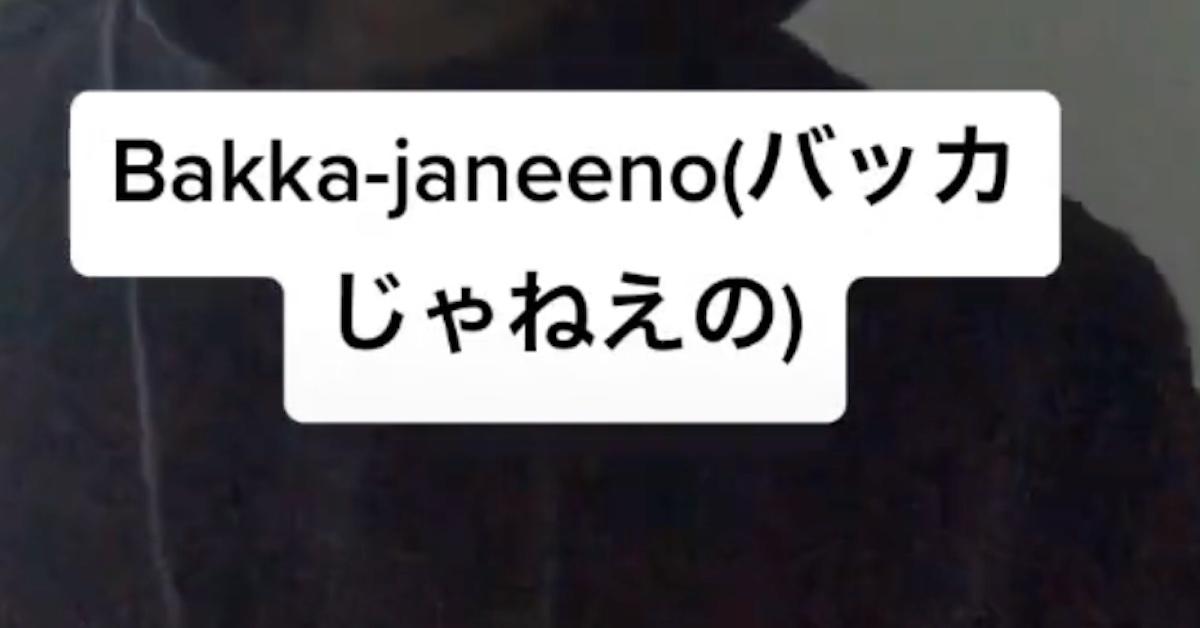 Article continues below advertisement
"Baka" is a Japanese word that has multiple meanings.
In order to be in the know on TikTok, it's imperative to know the proper verbiage that creators on the app use. Naturally, since there are so many trendy words and they change every day, it can be hard to keep up.
Luckily, the word "Baka" is not that hard to remember. And it's all because of its actual meaning.
According to TikToker @IanBoggs, "Baka" means stupid, idiot, or dumb. But it all depends on the tone in which you say the word.
Article continues below advertisement
In his video, Ian gives viewers different scenarios in which the word is used and suggests when to use it.
He also mentions that some people think "Baka" means cute, but that's clearly very far off. So, if you use this word in the wrong context, you'll definitely offend someone.
Article continues below advertisement
HITC also reports that while a lot of anime and manga fans use the word to insult someone, it is mostly said on the app in a joking manner. However, jokes can be very subjective.
The word "Baka" has become the new slang that TikTok creators are using in their videos.
TikTok is the place where a small trend can literally influence millions. And the word "Baka" is a great example of how things work on the app.
The hashtag #baka has garnered 1.4 billion views as of this writing. Many videos on the app with #baka are related to anime and manga content. However, there are many creators who have used the word in different scenarios, including when talking about children's behavior, on #Radiotiktok, and while practicing how to simply say the word the right way.
Article continues below advertisement
TikToker @masebation has earned 1 million views alone on her video that teaches users how to say the word. In the TikTok video, she instructs followers to make an annoying face, then she shows people how to properly pronounce the syllables. Then you say it with her to ensure you have the right tone.
Article continues below advertisement
"Baka" is the latest word that creators have been jumping on. Since the word can be used in various situations, TikTokers are taking advantage of it. And by the looks of it, this trend will be sticking around for quite some time.
So, the next time you're thinking of a concept for your TikTok video and someone acts foolish, it's the perfect opportunity to use the word "Baka." Just make sure you're using the word the right way, as people on TikTok will call you out.