Banksy's Identity Remains a Mystery, but Fans Now Have an Idea of What He Looks Like
What does Banksy look like? Although the street artist's identity remains a mystery, fans have a general idea of what he might look like.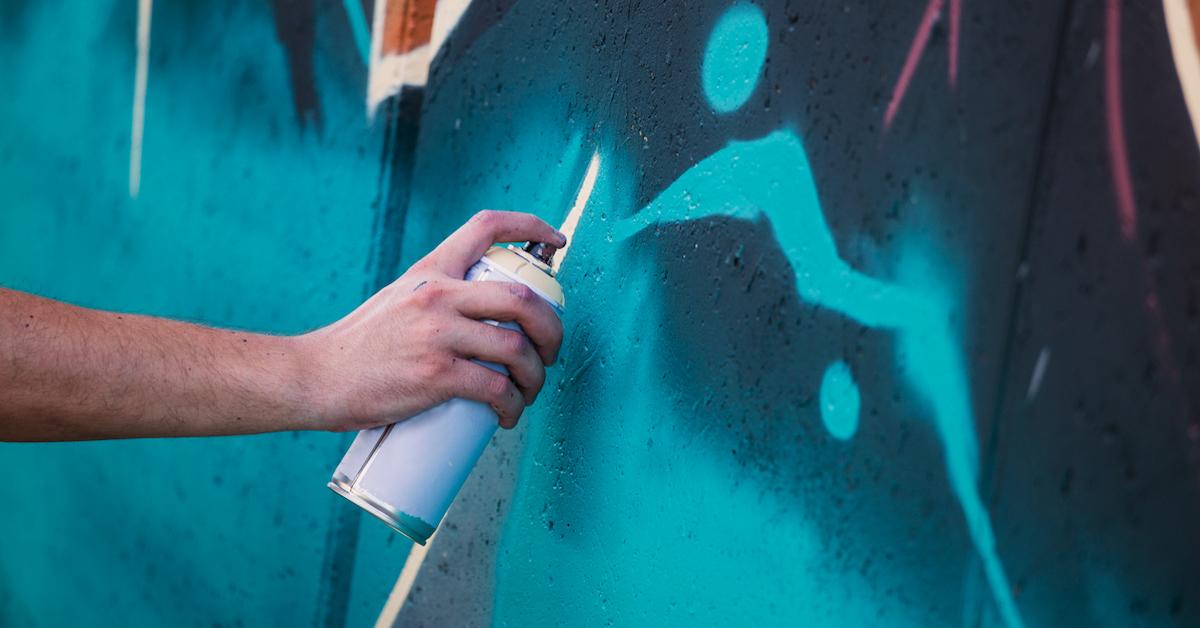 It seems as though Banksy is back at it again, but sadly, the British street artist's latest piece of work has already been taken down. On Tuesday, July 14, the graffiti genius posted an Instagram video tagging a London Underground train with a piece vouching for wearing face masks, but Transport for London (Tfl) had it removed because it violated the train's "strict anti-graffiti policy," according to CNN.
Article continues below advertisement
Although we're disappointed the legendary graffitist's latest work has been taken down, we're thrilled to have caught a glimpse of the artist via Instagram. And if you, too, have been desperate to know what Banksy looks like, this is beyond huge.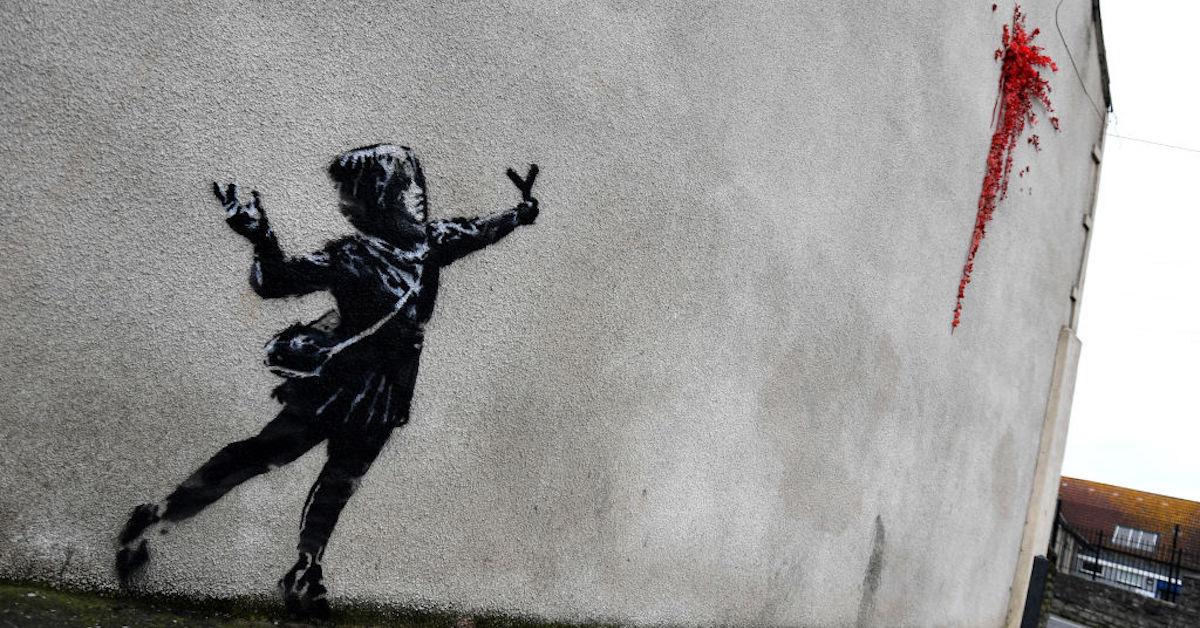 Article continues below advertisement
Although we didn't get to see Banksy's face, we now have a general idea of what he looks like.
Banksy's true identity will probably remain a mystery for the remainder of our lifetimes, and for the sake of mysteriousness, most of us would like it to stay that way. However, getting a chance to see a glimpse of the artist was kind of incredible. In the video he posted to Instagram on Tuesday, July 14, he shows the process of spray painting his latest (now erased) piece of artwork in the London Tube.
Article continues below advertisement
He's covered head-to-toe in protective gear, which was most likely partially to protect himself from the spray paint, and also to conceal his identity from travelers on London's public transportation.
Take a look at the Instagram video for yourself below to see a ground-breaking glimpse of the forever-mysterious Banksy.
Article continues below advertisement
So, how does Banksy make money if he remains anonymous?
Banksy isn't like most "struggling artists" out there. In fact, according to Daily Mail, the British icon reportedly has a net worth of $20 million. But, how does he make money if his identity remains anonymous? Our beloved Banksy racks in the green stuff in more ways than one through various mediums.
Although he isn't paid for his iconic murals, Banksy makes his money in other ways. One way is through selling his artwork at auctions and through his agency, Pest Control. He also has a best-selling book titled Wall and Piece, which was published by Random House in 2005, as well as an Academy-Award-winning documentary called Exit Through The Gift Shop.
Article continues below advertisement
However, Banksy looks down upon the commercialization and capitalist aspects of his artwork. Back in 2013, the artist was quoted saying: "Graffiti art has a hard enough life as it is, before you add hedge-fund managers wanting to chop it out and hang it over the fireplace... For the sake of keeping all street art where it belongs, I'd encourage people not to buy anything by anybody, unless it was created for sale in the first place."
Although we may never see his face, fans of Banksy have finally gotten the opportunity to see him at work. Needless to say, his latest Instagram post was truly historic.