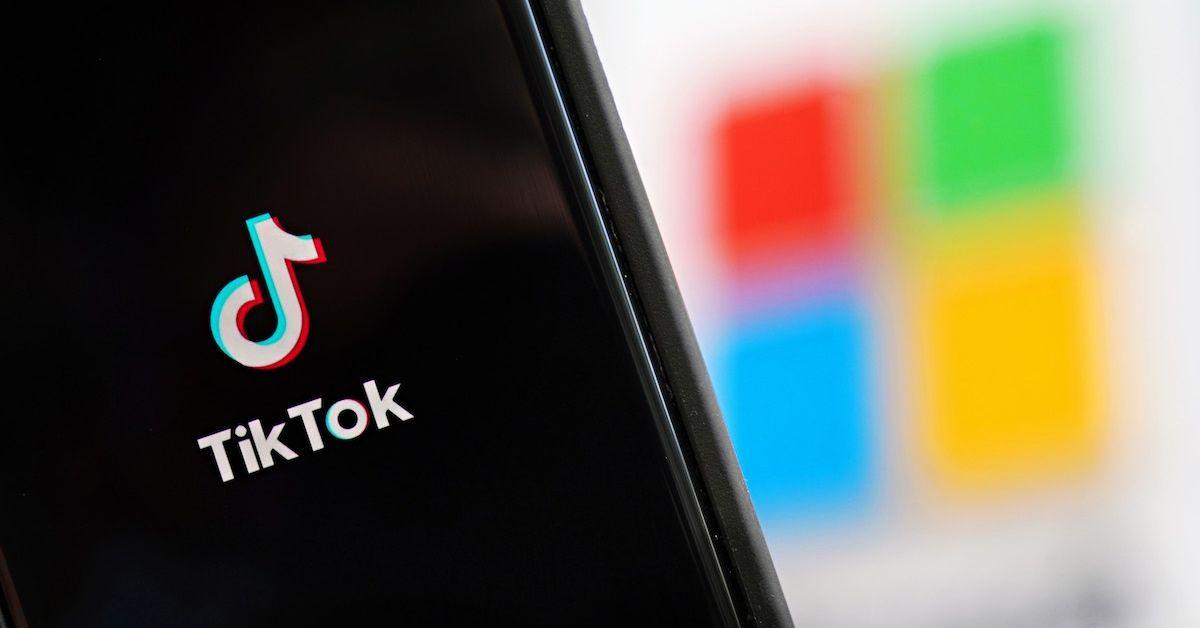 What Does "BFFR" Mean on TikTok? The Acronym Explained
What does "BFFR" mean? The acronym has been popular for some time and has only grown due to social media, particularly TikTok.
It's time to focus on today's lesson about social media's newly popular acronym: "BFFR"! Avid social media users are likely aware that acronyms have become popular due to the use of short-form language. Characters are limited and getting your message across is of the utmost importance. And "BFFR" has been getting plenty of use by creators on and off social platforms.
Article continues below advertisement
The acronym "BFFR" by first glance appears to be related to BFF (best friend forever). However, nothing is ever as it seems. Here's the lowdown on the meaning of "BFFR" and how it's used in TikTok and texting.
Article continues below advertisement
What does the acronym "BFFR" mean on TikTok and in texting?
Like many acronyms, "BFFR" is one that comes from African American Vernacular English (AAVE), per Know Your Meme.
The outlet shares that the acronym has had a resurgence in popularity due to TikTok and Twitter due to a remix of a soundbite from rapper Slump6s in mid-2022. However, the acronym has been around by AAVE users for quite some time and is pretty much the same as saying "are you FR."
Urban Dictionary explains that BFFR means "be f--king for real." This saying is commonly used by people in the midst of conversation to get the other person to be real with themselves about a specific topic.
In other words, telling someone to "BFFR" tells the other person that they're either being delusional, naive or simply being stupid.
Article continues below advertisement
How is the "BFFR" used on TikTok and through texting?
Now that you know what BFFR means, it's important to learn when the acronym can be used. Thanks to TikTok, there are plenty of examples that showcase when it's suitable to use the acronym.
Article continues below advertisement
For starters, TikToker Isabella Jackson shared a video that consisted of various photos of herself with text that explains what BFFR stands for. In her last slide, she then uses the acronym to share that her romantic needs to BFFR since she claims they knew she was a crazy person from the beginning.
Article continues below advertisement
Another example comes from TikToker @its.nash who uses her own audio to explain what BFFR stands for. In her clip, she has text that reads "when the outfit I planned out in my head looks bad on my body." Many people can relate to this since outfits we envision can easily look like a disaster once we're in front of the mirror.
As of this writing, the hashtag #bffr has amassed more than 235 million views and counting.
In terms of texting, the acronym BFFR can be used if you're talking with someone who is clearly avoiding a certain topic or is seemingly being dismissive of something.
Article continues below advertisement
For example, you can tell some to BFFR if they're trying to dispute a known fact. So, if someone says that Michael Jackson is not one of the greatest entertainers of all-time, you can tell them to BFFR.
Since this acronym can be used in various contexts, we have a feeling BFFR will become a social media staple.