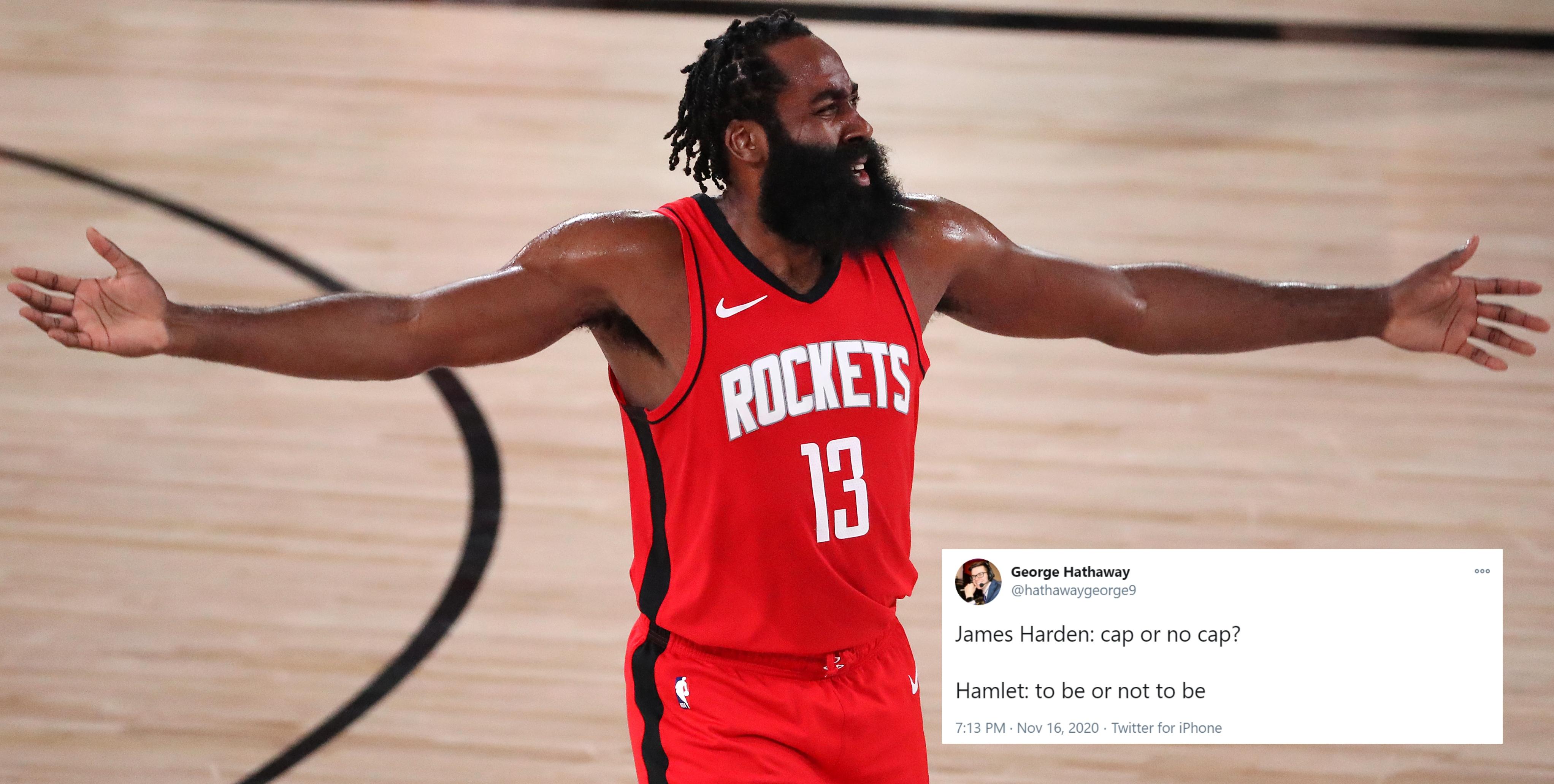 No Cap, "Cap" Is a Dumb Replacement for "Lie"— Here's Why
Slangs and idioms have been around since forever, which is a weird but also comforting thought. Weird in that it's strange to think that we've generally accepted as a society we need to state things a certain way in order to get through potentially awkward or "touchy" situations, but comforting in that everyone's had this issue. And as our species and its specific sub-groups that embrace different communicative styles progresses, so do new phrases, like "calling cap." What does it mean?
Article continues below advertisement
What does "calling cap" mean? Basically, to call someone out on their BS.
Cap is basically a slang term for "lie," which makes absolutely zero sense whatsoever. Oftentimes people will use slang words in order to abbreviate a certain saying, making it easier to say. Or maybe they're trying to apply an oft-used word that better speaks to their cultural practices and beliefs.
But "cap" isn't exactly a shortened version of "lie." It's not like it takes less effort to spell or say, either — it's the same amount of letters and syllables.
Article continues below advertisement
So, where did "No Cap" come from?
The phrase was popularized by Atlanta-based rappers Young Thug and Future, who released their track "No Cap" back in 2017. But they weren't using the phrase as totally a euphemism for "lie." They implied it's actual meaning with the word, as in there was no ceiling on the amount of jewelry, cars, and excesses they could afford and enjoy on a daily basis as a result of their immense talent and work ethic.
Which is kind of admirable in a way, to see these dudes pep talking themselves into going after their dreams.
So, how did "no cap" essentially become another way of someone stating, "no lie"? Perhaps the dedication to expressing just how serious they were about attaining said dreams became conflated with the same seriousness of averring what one is saying is the truth.
Article continues below advertisement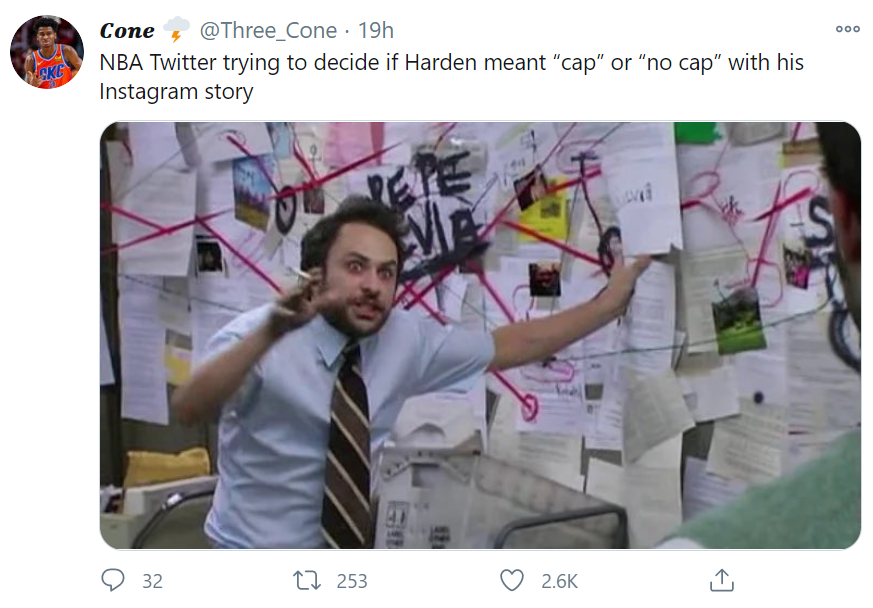 So, is James Harden calling "cap" or "no cap" on his latest Instagram post?
James Harden is one of the NBA's most dominant and recognizable players. He's got the OG work ethic of the greats and manages to hit clutch shots. He's been the face of the Houston Rockets for several seasons, made it to the NBA finals and ultimately lost to the Miami Heat, and is consistently one of the league's leading scorers.
Article continues below advertisement
There have been rumors recently that the bearded wonder's quest for a ring might have him seeking "greener pastures" in the NBA and that he might be traded to another team. Some have indicated he may be headed to the Brooklyn Nets or that he may stay in the great state of Texas and migrate over to Dallas.
Article continues below advertisement
And his IG post didn't really do much to put the rumors of a trade to rest, either. In a clip without comment or any further context, James unscrews the cap of a water bottle and then sets it on a table. Does he mean that the rumors of a trade are essentially a "cap"? Or is taking the cap off of the water bottle indicating "no cap," that the rumors are indeed true.
Article continues below advertisement
Whatever he meant by the video, it's definitely got the attention of NBA fans who are dying to know where the scoring maven will ultimately end up. Who would you like to see James Harden play for?