"GG" Is a Show of Sportsmanship In 'Among Us'
What does "GG" mean in 'Among Us'? What about "AFK"? How about "Sus"? Get up to speed on the lingo of the popular video game.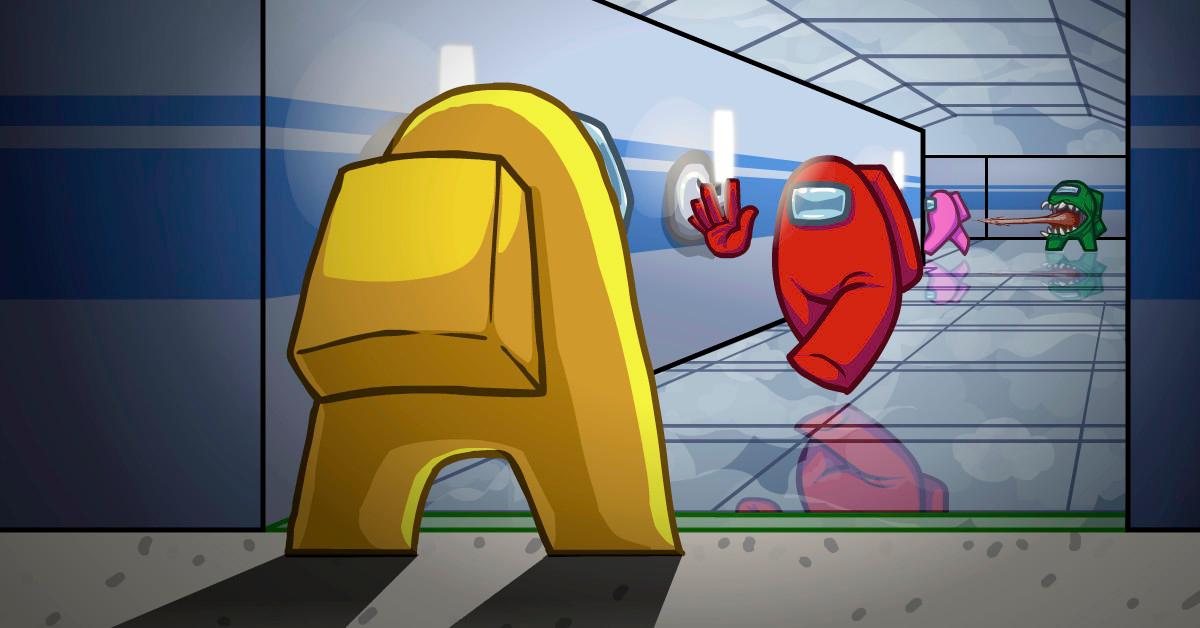 No matter whether you're an innocent crewmate or a nefarious imposter in Among Us, if you're going to play the game, you'd better know the terminology. For example, what does "GG" mean in Among Us? What about "AFK"? And "sus"? Read on, players.
Article continues below advertisement
What is 'Among Us' all about?
Among Us is an online multiplayer social deduction video game for Android, iOS, and Windows by game studio InnerSloth. "Play online or over local wifi with 4-10 players as you attempt to hold your spaceship together and return back to civilization," InnerSloth says on the game's website. "But beware … as there may be an alien impostor aboard!"
In the game, players work as either crewmates or impostors, with the former faction trying to root out the double agents among the group and the latter faction trying to sabotage the game.
InnerSloth released Among Us to little fanfare in 2018, but the game took off in 2020 after streamers and influencers started playing it and posting about it online.
Article continues below advertisement
By October 2020, fans have watched more than 200 million hours of Among Us gameplay on Twitch, according to The New York Times. That same month, U.S. Representatives Alexandria Ocasio-Cortez and Ilhan Omar streamed their gameplay to encourage young viewers to vote.
Article continues below advertisement
"The hype keeps growing because everyone is playing it," 17-year-old Nicole Draper told the Times. "My TikTok For You page is flooded with Among Us memes. People are making parodies and voice-overs of Among Us scenes. It grew bigger than any other game."
What does 'GG' mean in 'Among Us'?
"GG" is a polite acronym to type in the Among Us chat: It just means "Good game." And it's not just an Among Us thing, either. GG has been around "since the inception of multiplayer gaming," according to Nerds Chalk, and players use the phrase "to dole out encouragement and also to mark the end of a session."
Article continues below advertisement
You might see "AFK" in the chat, as well. That means "away from keyboard," meaning the user has stepped away from the session for a moment. The term "sus," meanwhile, is a bit more Among Us-specific. Users say "sus" to call out suspicious behavior, casting aspersions about whether a crewmate is actually an impostor.
Article continues below advertisement
Will there be an 'Among Us 2'?
"The main reason we [were] shooting for a sequel is because the codebase of Among Us 1 is so outdated and not built to support adding so much new content," InnerSloth said in a blog post. "However, seeing how many people are enjoying Among Us 1 really makes us want to be able to support the game and take it to the next level."
The company said that all the plans for Among Us 2 would be incorporated into the original and that future improvements include promised fixes for server issues, colorblind support, a friends system, and a new stage.