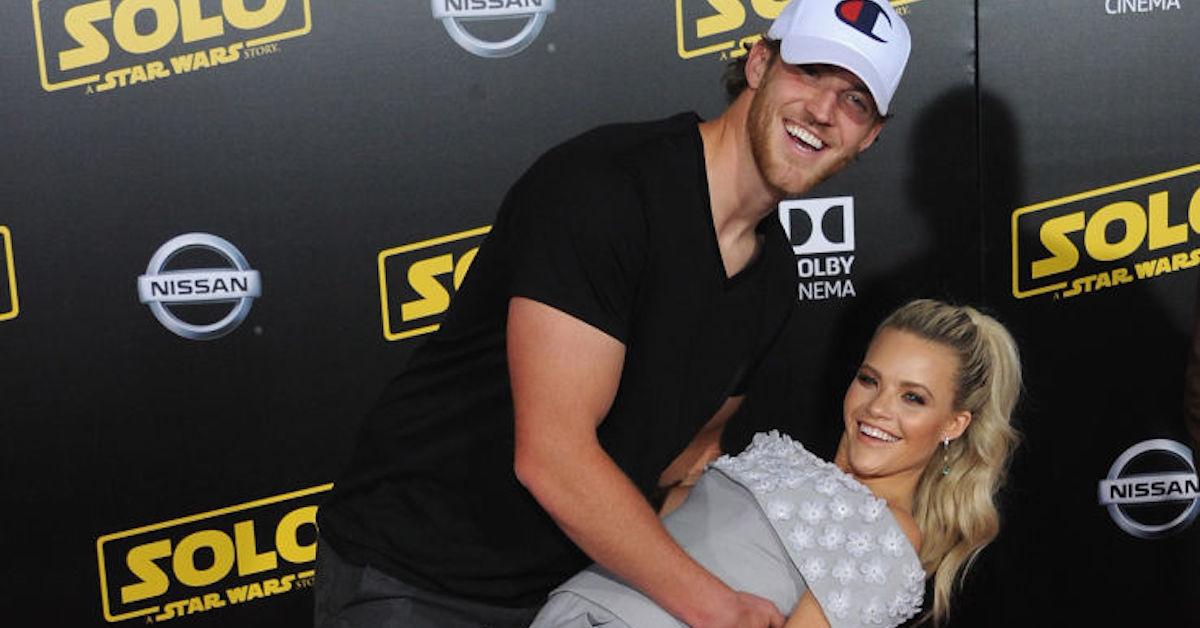 Witney Carson Is Pregnant — Get to Know Her Husband!
Congratulations are in order for Dancing with the Stars' Witney Carson, who is pregnant with her first child alongside longtime love and husband Carson McAllister (real name: Kevin Carson McAllister).
Article continues below advertisement
Witney fans are eager to learn more about the Dancing with the Stars and So You Think You Can Dance personality's high school sweetheart.
Keep reading to learn more about who Carson McAllister is and what the father-to-be does for a living!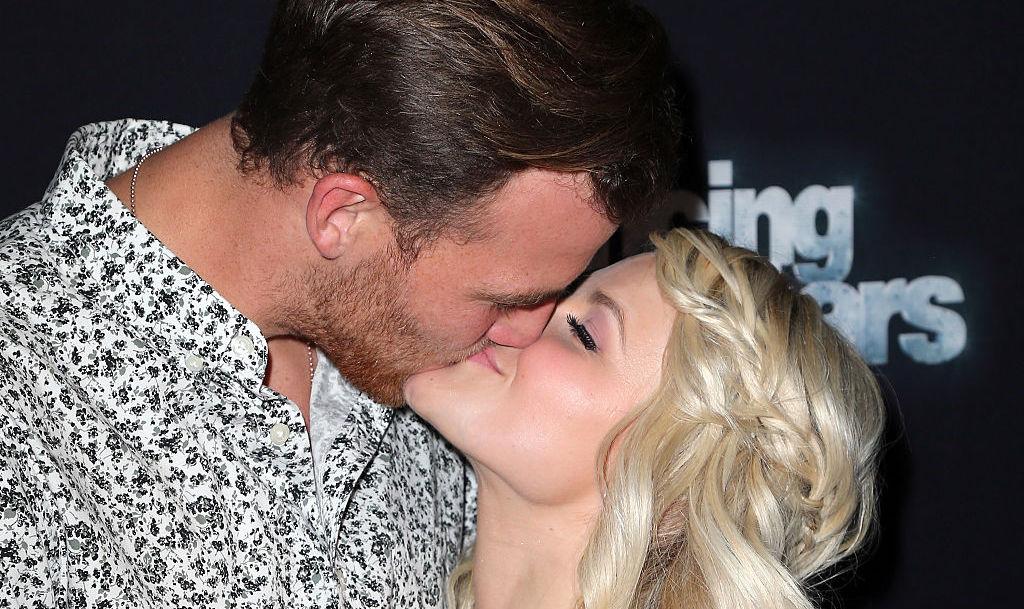 Article continues below advertisement
Who is Carson McAllister?
27-year-old Carson and 26-year-old Witney have been in each other's lives long before Witney's rise to fame as a dancer.
Carson has said that he met Witney when they were children and knew from the moment he first laid eyes on her that she was his dream girl, while Witney's account differs slightly. As she tells it, Carson caught her attention during her senior year at American Fork High School.
After the two graduated from high school, Carson went off to fulfill his two-year Mormon mission with the Church of Jesus Christ of Latter-Day Saints.
Witney's career began to take off right around the same time when she became second runner-up during Season 9 of So You Think You Can Dance, and began her tenure on Dancing with the Stars the following year.
Article continues below advertisement
As Witney skyrocketed to fame with Dancing with the Stars and moved her life predominantly to Los Angeles, Carson returned to Utah to continue his studies following his mission. He studied business at Southern Utah University following his two-year mission and dated Witney long-distance for a few years.
Article continues below advertisement
After years of dating at a distance, the adorable pair finally tied the knot on New Year's Day 2016, with their ceremony taking place in Salt Lake City.
"It's like having your best friend with you 24 / 7," Carson told People following their wedding. "It's so much fun!"
Witney has said that her relationship with Carson keeps her "grounded." "Just knowing that I have someone who knows me before all of this started, someone who has always been there for me, through thick and thin, it's such a comfort," she said, adding, "I love that he's not in the industry because he can bring me back down to earth."
Article continues below advertisement
What does Carson do for a living?
Carson is a businessman, and ventured into business with his late father, who passed away in March of 2018. This opportunity is what drove him to return to school after his mission. It seems like the couple has struck a great balance with Witney being in the entertainment industry and Carson's career remaining totally separate.
The father-to-be also seems to do some influencing on social media, though he hasn't been active since before the new year. Perhaps that will change with the addition of a new family member.
Thankfully his wife has been keeping us posted with the McAllister updates. "Baby McAllister coming Jan 2021!!!! We can't even contain our excitement and joy right now," the dancer wrote on Instagram. We couldn't be happier for Witney and Carson.