What It Means to "Defund the Police" — and What It Doesn't Mean
There's been a lot of talk about defunding the police — here's what it actually means and what disbanding a force entails. Keep reading for more.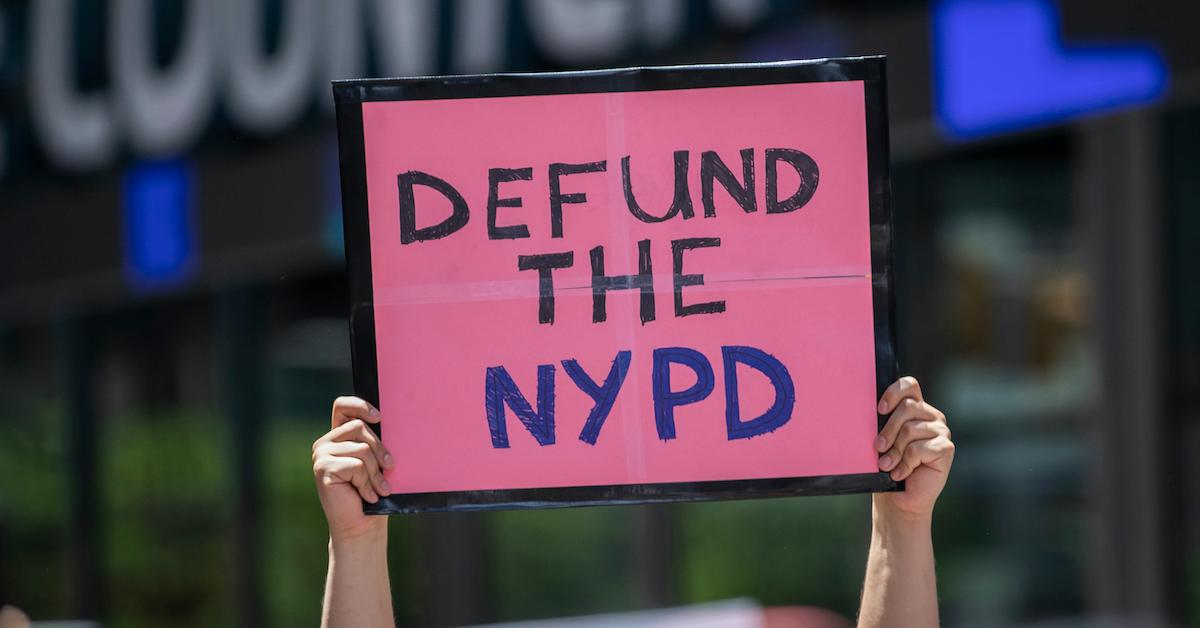 Protests across the nation have called for defunding police, and Minneapolis City Council voted to disband their police force early in June. These developments have led to many expressing concern that people are calling for there to be no more police at all. If you're among those confused about what defunding the police means, let's break down what both defunding and disbanding the police entails.
Article continues below advertisement
What does defunding the police mean?
When many hear calls to "defund the police," they assume protestors and activists are calling for police departments to have their budgets reduced to $0, or to such a low amount that they can no longer operate. However, the movement to defund police is about correcting a trend that has occurred over the past several years of relying on police to handle community problems that are better addressed by community outreach programs and social workers.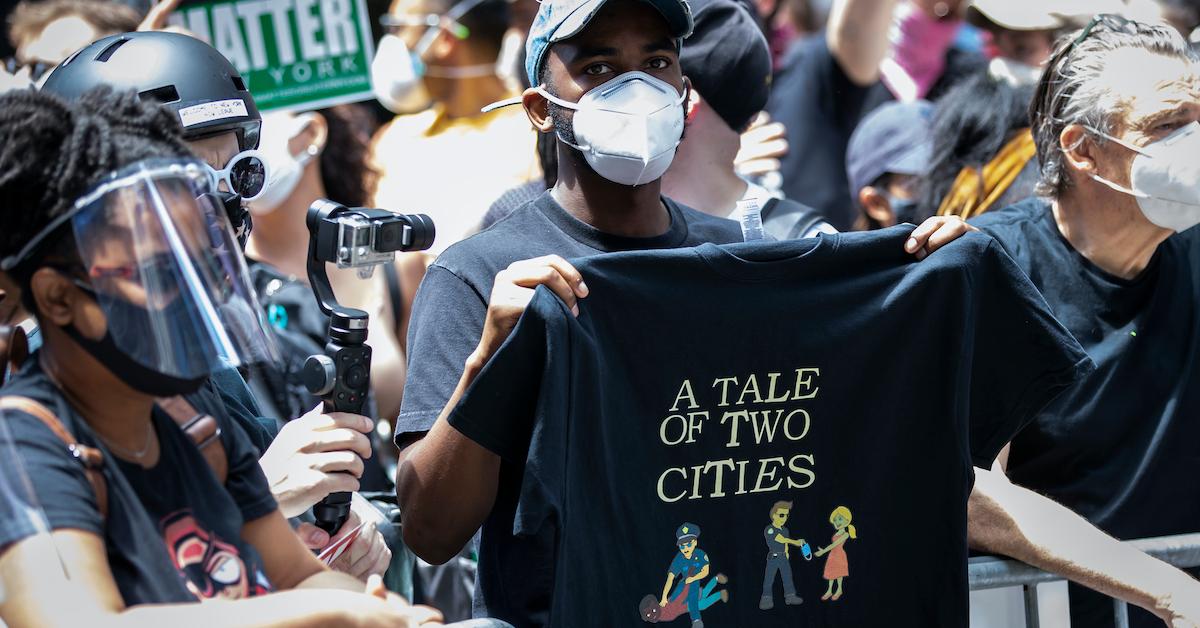 Article continues below advertisement
For example, police are often called to intervene in situations involving homeless and / or mentally ill civilians in crisis. While police may receive some training in dealing with these vulnerable populations, they are far less equipped than social workers to peacefully de-escalate a situation involving someone in crisis. This has led to mentally ill and indigent people being disproportionately injured or killed when authorities were called to assist them.
Defunding simply means taking some of the responsibilities that have been relegated to police and putting them back in the hands of the professionals who have the tools and training to help. It also means diverting funding to those agencies and organizations that should be addressing the issues, as well as increasing funding for education, affordable housing, and combating homelessness.
Article continues below advertisement
For example, in New York City, the current NYPD budget is $6B. Activists have proposed a $1.1B divestment from the department, which has seen budget increases every year while other agencies see funding cuts. Redistributing those funds to programs for rent assistance, youth and homelessness outreach programs, education, and health would help address some of the many root causes of crime.
The argument is that, for too long, the answer to every problem that disproportionately affects communities of color, particularly the Black community, is more police presence. It has led to police in schools and public housing, and police being put in charge of homelessness outreach and mental health intervention.
Article continues below advertisement
Meanwhile, there is less money available in those communities for guidance counselors, affordable housing, work placement assistance, food banks, and so on. Yet, research shows that when people have access to better education, employment, shelter, and health and human services, crime rates fall. The same cannot be said for increased policing in those same communities.
OK, but what about disbandment? What happens when you disband a police department?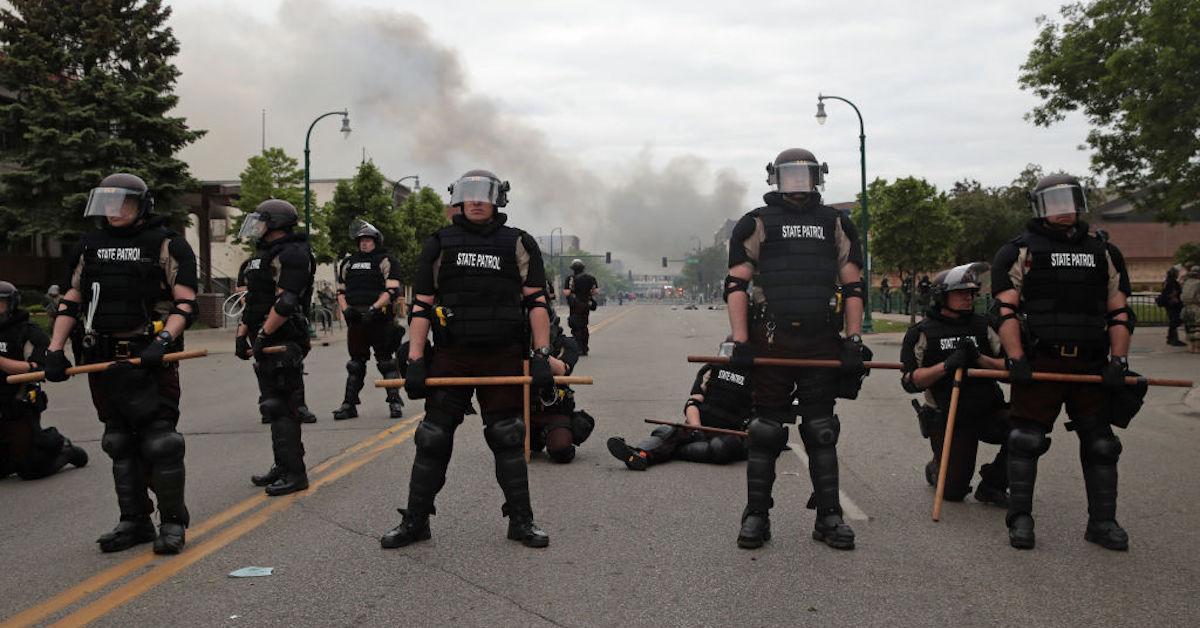 While other cities consider defunding, the city of Minneapolis, where the police killing of George Floyd ignited the current protests, has taken the more drastic move in vowing to disband its police department entirely. Though it seems like a radical and unprecedented move, it has happened before in a U.S. city. And while what will happen next in Minneapolis is TBD, the city of Camden, N.J., may serve as a model.
Article continues below advertisement
In 2012, Camden Police Chief Scott Thomson paid off his entire department, and then rebuilt the force from the ground up. Officers were retrained with a focus on community policing where officers not only patrol a neighborhood but live in it and engage with the community in sports, education, community programs and "walking the beat."
A large problem with the way many police departments operate is that officers do not live in the communities they serve, and therefore, do not see the people they encounter as neighbors and friends but merely as potential criminals.
Article continues below advertisement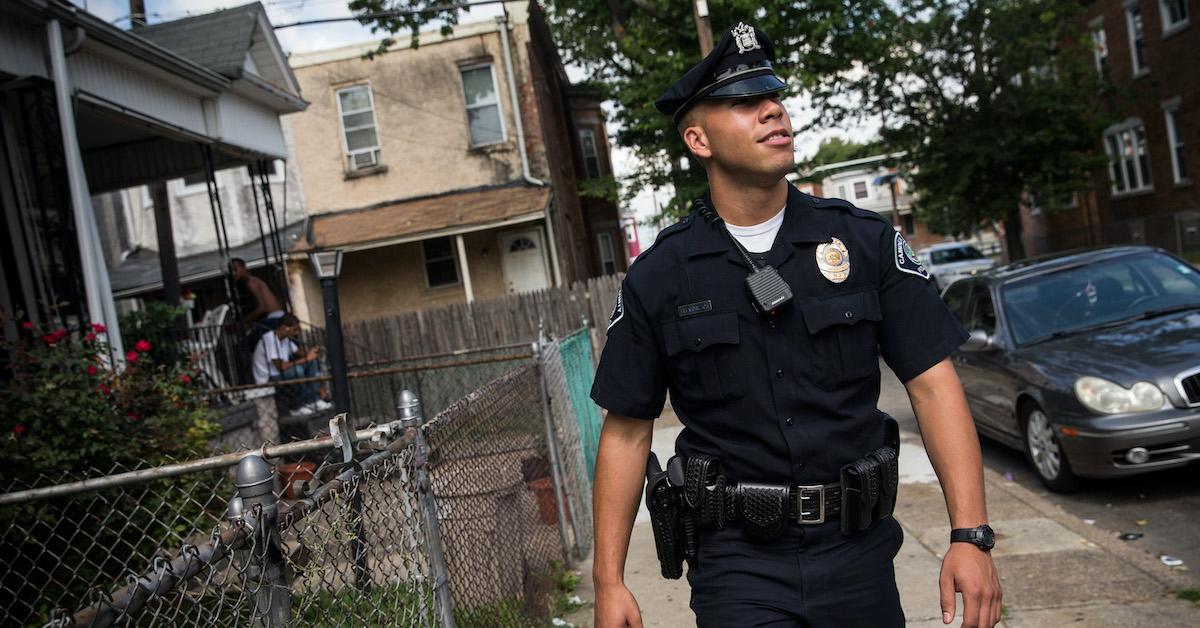 And so far, this radical rebuild has had an overwhelmingly positive effect in Camden. The murder rate went down by two thirds and all violent crime was nearly halved. The community has renewed trust in law enforcement and the officers who work there feel a better sense of kinship and desire to protect and support residents.
It's unlikely Minneapolis would just disband its police department and not have any law enforcement presence. Council President Lisa Bender told CNN, "We committed to dismantling policing as we know it in the city of Minneapolis and to rebuild with our community a new model of public safety that actually keeps our community safe."