What Does Elvira Look Like Without Makeup? For Starters, She's a Redhead IRL
Elvira, the Queen of Halloween, looks more like the Queen of Crafting without her makeup on. Here's a little bit about Elvira, what she really looks like, and who she really is.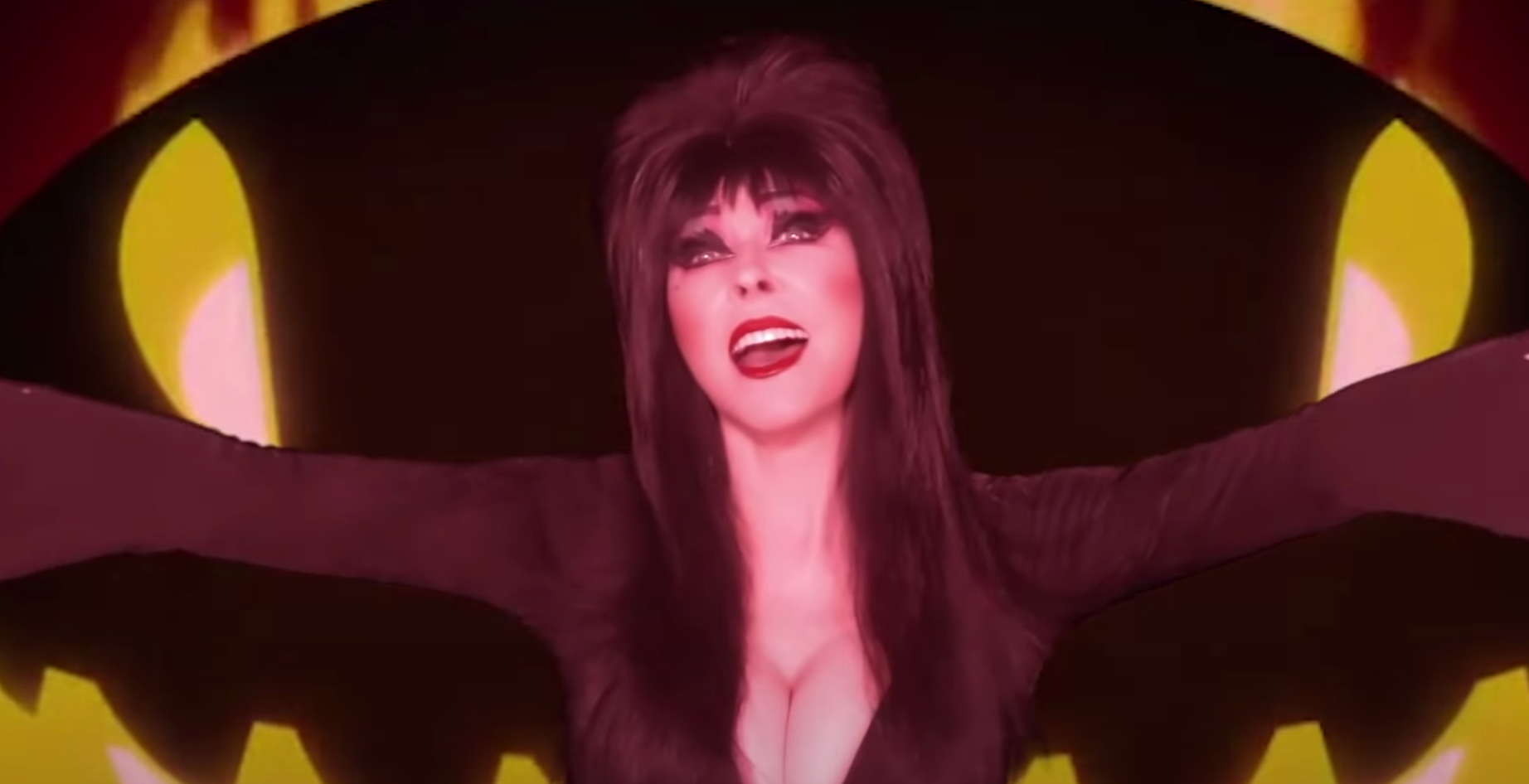 Elvira, the star of Elvira: Mistress of the Dark and forever Halloween Queen, actually looks...totally normally in real life. While you might think Elvira looks like Elvira 365 days out of the year (aka, huge jet-black beehive hair, a Morticia Addams black gown, and intense gothic makeup), she might actually remind you of your middle school art school teacher, or a neighbor. Without her makeup, Elvira (whose real name is Cassandra Peterson, BTW) looks unrecognizable.
Article continues below advertisement
What does Elvira look like without makeup?
The 69-year-old Cassandra Peterson actually has red hair (not black), and usually wears very minimal makeup in real life. That's not to say Cassandra doesn't totally embody Elvira in her real life. When she was young, she used to go to school dressed up in a different costume every day because her mom owned a costume shop. After high school, she worked as a dancer at a gay bar in Kansas (where she's from), and when she turned 17, she went to go work as a showgirl in Las Vegas. She then relocated her career to Italy, where she performed as a singer, actress, and model.
Article continues below advertisement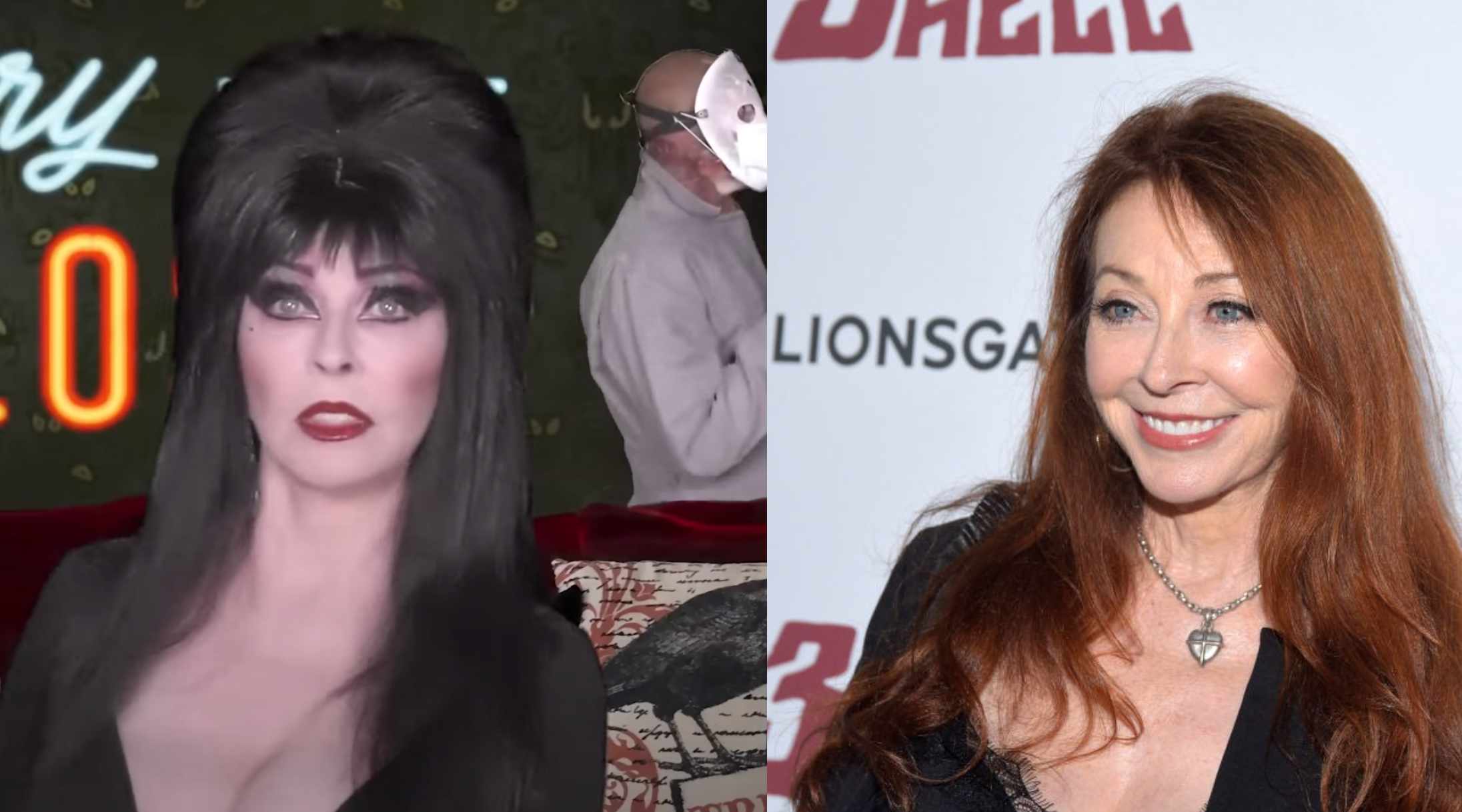 She got her real start in the film industry when she landed a role in a 1971 James Bond film (Diamonds Are Forever), and then went on to be in a Federico Fellini film, Roma. In 1979, Elvira was born. Cassandra had joined the Los Angeles-based theater school, The Groundlings, and played a version of Elvira, a character that was said to be inspired by Sharon Tate in The Fearless Vampire Killers and Ronnie Spector of The Ronettes.
Article continues below advertisement
She also shared that she got her look and Elvira personality from working with drag queens when she was younger. "I always tell people I was 'raised by a pack of wild drag queens.' I was around so many drag queens and gay men when I was young… These other two drag queens, Mr. Bobby and Tawny Tan, had me dress up as a woman—which I was—and we'd do The Supremes," Cassandra told The San Francisco Bay Guardian.
Elvira become a phenomenon outside of Los Angeles when she starred in a Coors commercial (the official beer of Halloween!) in the late '80s. Eventually, the partnership ended because the Coors family (which is super conservative) didn't like her image. "They would actually call me The Daughter Of Satan and stuff like that, you know? I was like, okay, well, this is pretty hard to deal with these people," she revealed to AV Club.
Article continues below advertisement
Elvira continues to stay relevant as the Queen of Halloween, releasing new videos online and keeping up her online presence. She most recently uploaded "Don't Cancel Halloween!" In the video, she remade Madonna's "Holiday" but with lyrics centered around how sad she is about Halloween get canceled. "No costume, candy, or celebration," she sings, being peak Elvira.
Article continues below advertisement
It seems like Cassandra fully commits to Elvira online, as she doesn't seem to have an account for herself. To the internet world, she really is Elvira 24/7.