/HJ and /J Just Mean "Half-Joking" and "Joking" in E-Speak
What do /HJ and /J mean on TikTok? If you've been seeing the terms on the platform, we're here to explain what they mean. Keep reading for answers.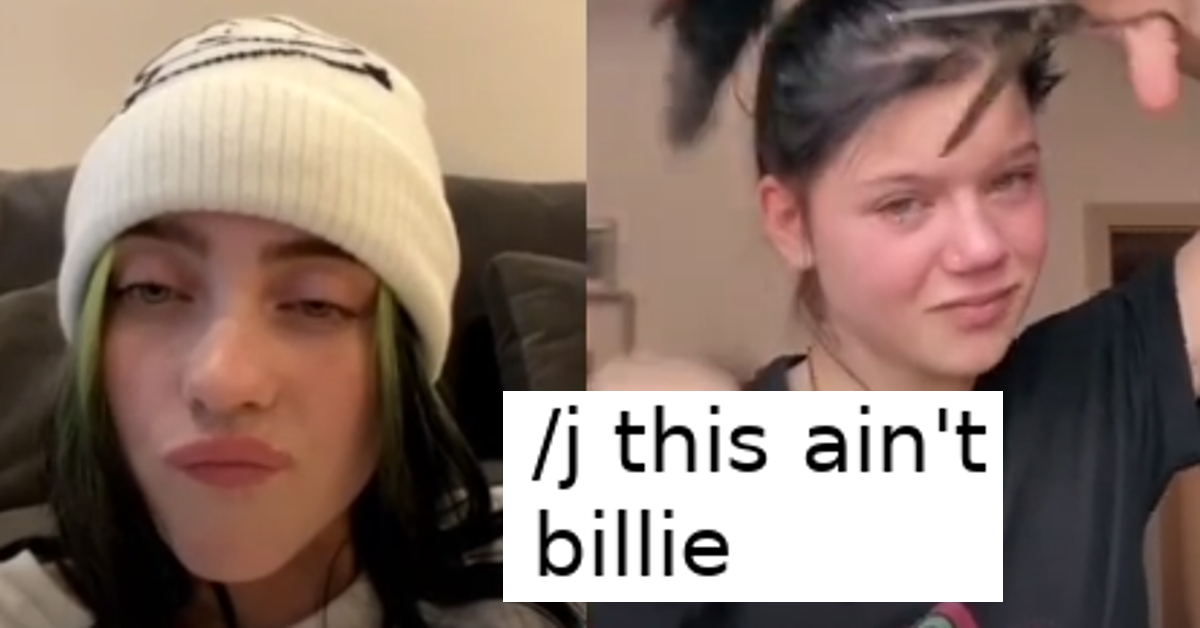 There are fewer things that'll make you feel older than using a new social media platform. While TikTok has been around long enough for people to establish some pretty successful e-careers for themselves and there are users of various age groups and cultural backgrounds using the application, the "face" of TikTok undeniably skews young.
This helps to breed a specific online culture endemic to the application itself, which includes new slang, like "/HJ." But what does it mean?
Article continues below advertisement
What do /HJ and /J mean on TikTok?
It just means "half-joking" and "joking," respectively. Yes, we've moved away from "jk" to "/J," this is tremendous progress for the future of online communication.
And while I'm definitely being sarcastic, there does seem to be a reason behind the "/HJ" nomenclature and homogenizing web shorthand.
For example, if you're trying to indicate sarcasm through text, which is sometimes hard to decipher on account of tone, you'd append a "/S" to show that you're being facetious with your remark. It seems that this specific manner of online communication has found its way to TikTok and you have tons of users implementing the "/(insert your letter here)".
Article continues below advertisement
Article continues below advertisement
Like Sigmund Freud says, there's no such thing as a joke, there's truth to what you're saying. That'd probably be a good time to toss in an "/HJ" to show that you're acknowledging something in a light-hearted way as to not offend someone, but good luck with that.
There are a ton of other shorthand comments you can use online that follow a similar format.
Article continues below advertisement
In addition to /J and /HJ, there are other phrases on TikTok that may or may not immediately make sense.
Here's a list of some popular terms TikTok-ers employ on the regular, whether they're commenting on videos of people mirthlessly dancing to trendy songs while wearing Champion tie-dye sweat suits, or uploading their own mirthless dancing videos as they rock Champion tie-dye sweat suits of their own.
Article continues below advertisement
/J – Joking
/HJ – Half Joking
/P – Platonic
/LH – Light Hearted
/SRS – Serious
/S – Sarcastic
/NEG – Negative outlook
/POS – Positive outlook
/GEN – Genuinely asking
/G – Genuine
/T - Truth (usually an inconvenient one)
Article continues below advertisement
"/T" is particularly interesting because of its supposed origins. The ":T" emoji used to refer to a "wry smile" because it kind of appears to look like a half grin. Wayword Radio writes, "The slang expression 'No Tea, No Shade,' meaning 'No disrespect, but …' is common in the drag community, where T means 'truth.' The related phrase 'All Tea, All Shade,' means 'This statement is true, so I don't care if it offends you or not.' At least as early as the 1920s, the slang verb to shade has meant 'to defeat.'"
So if you didn't know, now you do! And you'll be able to decipher to hidden meanings behind each and every TikTok comment that you come across.