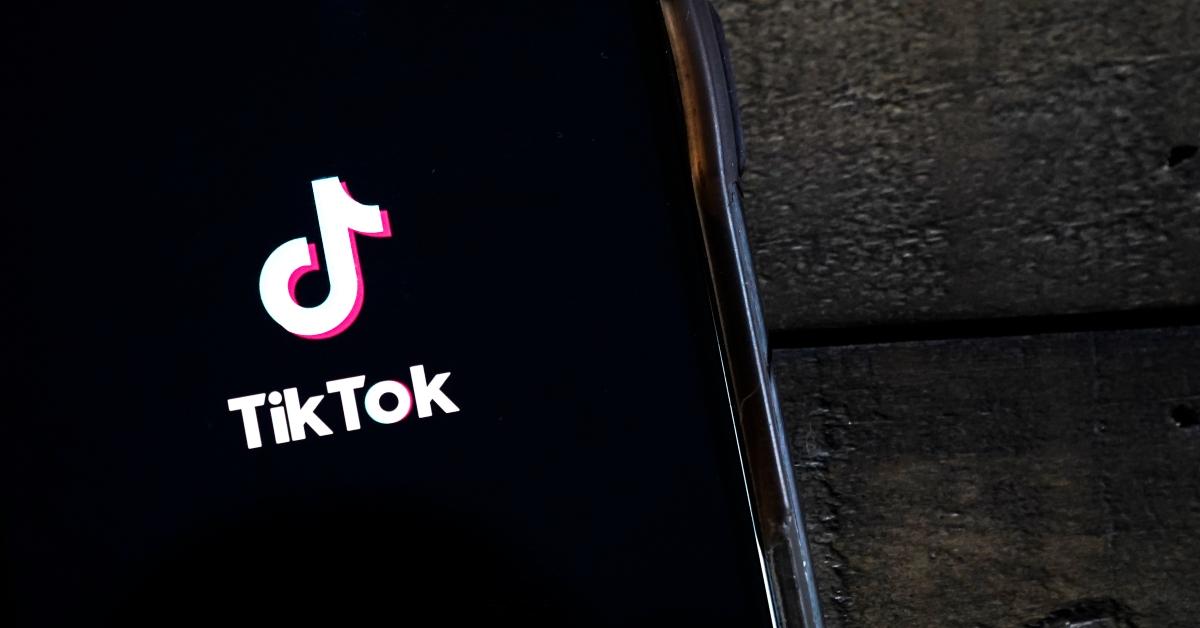 Why Are So Many People Holding up Four Fingers on TikTok and What the Heck Does It Mean?
Photo trends have existed since the invention of still camera technology. For some reason, folks back in the day would sternly look at the camera as if they were promised $1 million to sit through an hour-long stand-up comedy routine and not laugh. Or because, you know, they were living in a time where indoor plumbing wasn't promised.
A recently photo/video trend, however, has folks holding up four fingers, and many are wondering: What does it mean?
Article continues below advertisement
What does holding up four fingers mean on TikTok?
There are tons of hand gestures and signs that implement the use of four fingers, but we'll start with some of the most likely origins of how this sign got popular.
During a 2019 Hot Ones interview with DaBaby, the rapper explained the context behind a photo he took with a middle-aged white fan, where he asked her to "put the fours up."
A 2019 post in Urban Dictionary claims that the practice originated in Florida where individuals would use the signal to indicate that they were representing their block, most likely from "North Lauderdale, Pompano Beach, Oakland Park, or Broward County."
In a Reddit post that referenced the interview with DaBaby, one user wrote: "It's a gang sign, that's why it's funny he got a middle aged white lady to do it."
Article continues below advertisement
Although it's said to be a Florida-based "gang" sign, it's not hard to imagine that when a few public figures and influential people began tossing up the fours that others would start to emulate it in their own photos and videos.
Article continues below advertisement
However, there are other reasons why people put "four" fingers up.
The sign can translate to "maximum effort" on the football field. Players will hold up four fingers to intone that the final, most crucial 15 minutes of the game are about to be played. The signal is a reminder to everyone to stay frosty and put forth the best game that they can.
Article continues below advertisement
Dictionary.tn writes: "When the clock expires at the end of the third quarter, teams hold up four fingers to signify the beginning of the most important 15 minutes of the game. The fourth quarter is when games are won, and legends are made. Fourth quarters are why players work so hard in the offseason with the weightlifting and the running."
So perhaps folks throwing up four fingers is an homage to that "beast mode" mentality players try to embody while on the field, and people are encouraging others to walk into every avenue of their lives and put forth their best effort. Whether it's going after the career you want or messaging prospective dates on Tinder, remember: You should always live life like you're about to head into the fourth quarter, #blessup.
Article continues below advertisement
Back in 2017, holding up four fingers in a selfie meant that you were helping to bring awareness to mental health issues, as one in four people struggle with them. The BBC campaign saw a litany of celebrities, Tom Hardy included, throwing the fours up to help call attention to mental health issues.
Article continues below advertisement
And if you're digging back to 2013, holding up four fingers means that you're an Egyptian who supports the Muslim Brotherhood.
There's also this 2021 trend — another four finger signal went viral on TikTok — that actually ended up saving someone's life.
The "silent signal" is supposed to communicate that you're in danger and you perform it by tucking your thumb into your palm, holding four fingers up with your palm faced forward and then closing all four fingers down on your fist. A young woman who was kidnapped actually used this signal that was a TikTok trend and was able to reach safety as a result.