What Does It Mean to Clear Waivers in the NFL? Here's a Refresher on League Rules
With the recent news of the NFL clearing waivers for Odell Beckham Jr. So, let's learn what the NFL does to clear waivers for its athletes.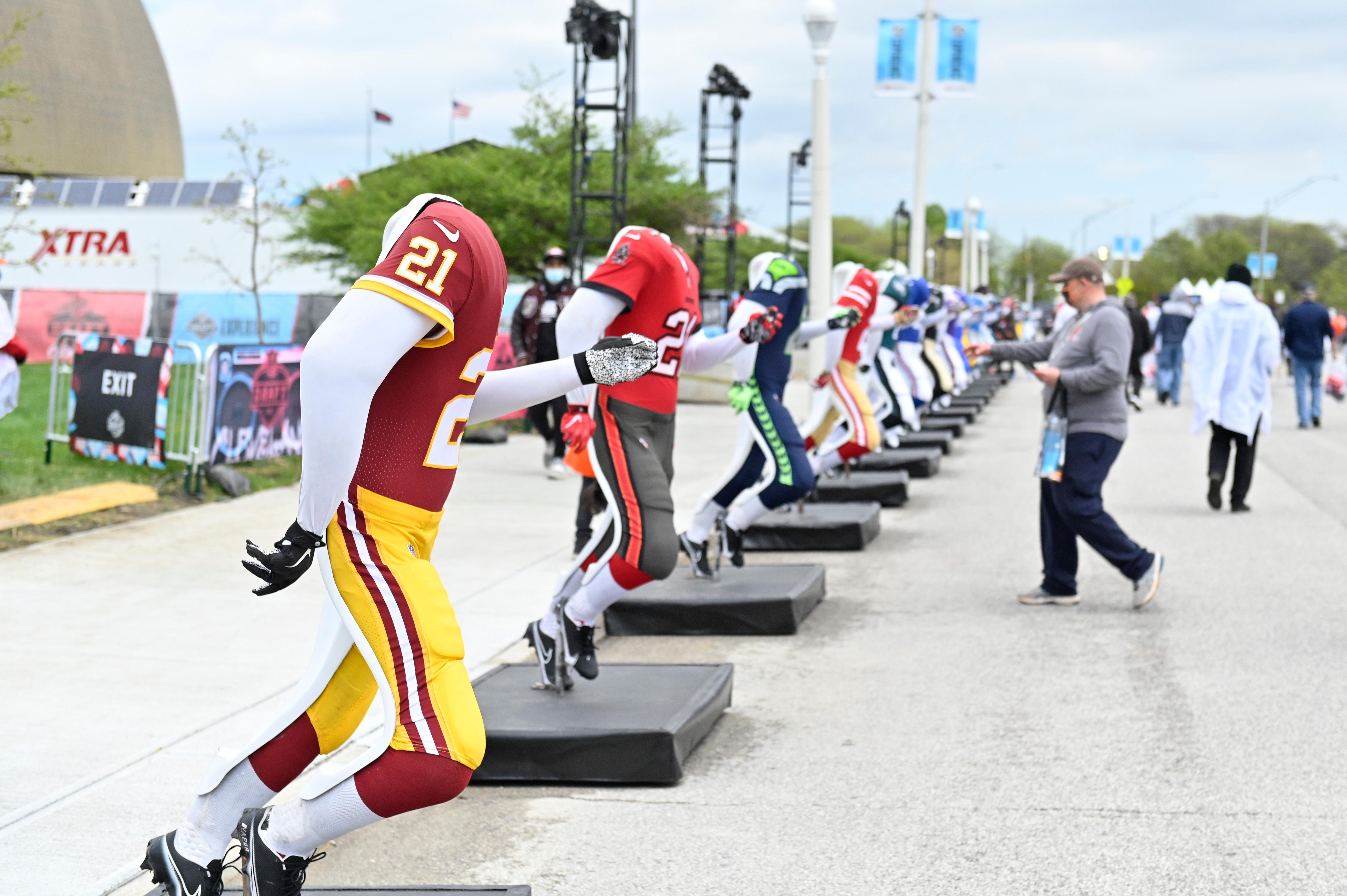 On Friday, Nov. 5, the Cleveland Browns announced the release of three-time Pro Bowl wide receiver Odell Beckham Jr.
The Browns EVP of Football Operations and General Manager (Andrew Berry) stated, "After careful consideration, internal discussions, and conversations with Odell and his representation, we've determined that it is in the best interest of all parties involved that Odell no longer play for the Cleveland Browns."
Article continues below advertisement
He continued, "We appreciate all his efforts and contributions while in Cleveland, but we've just reached a point where it is best that we move forward as a team without Odell. We are finalizing the process of granting Odell his release, and we wish him well as he continues his career."
Article continues below advertisement
Per CBS Sports NFL Insider Jason La Canfora, OBJ officially cleared waivers on Tuesday, Nov. 9. Where he ends up, we don't know.
However, what we do know is we have to refresh ourselves about what the NFL means by clearing waivers. So, what does it mean to clear waivers in the NFL? Keep reading to find out!
What does it mean to clear waivers in the NFL?
Before we learn how the league clears waivers, we need to understand how NFL waivers work. NFL Operations states the waiver arrangement "allows player contracts or, in certain cases, a club's NFL rights to a player to be made available by one club to the other clubs in the league."
Once an organization waives a player, the other 31 teams have two options: file a claim to obtain the athlete or reject their chance to take him.
Article continues below advertisement
If all 31 other teams in the league waive on the player, that means the athlete cleared waivers. As a result, the NFL ends their current contract, and they are officially a free agent. Thus, the meaning of clearing waivers in the NFL! Pretty simple, right?
We previously noted that wide receiver OBJ went unclaimed during his waiver period. As of now, he is a free agent for the first time in his NFL career, and many NFL fans are dying to know where he is going next.
Article continues below advertisement
Who is OBJ going to play for next in the NFL?
Most NFL followers assume OBJ will take his time selecting his next destination, but that doesn't stop them from hoping the star athlete joins their favorite team. Since news broke that Odell cleared waivers, plenty of organizations have declared their interest in the player.
Dianna Russini of ESPN reported that three teams in specific are vying for the wide receiver.
"On the day in which he could make his final decision, free-agent WR Odell Beckham Jr. is honing in on the Chiefs, Packers, and Saints, per league sources," she wrote on Twitter.
Article continues below advertisement
Rumors are circulating every hour, but for now, it seems the athlete is most interested in playing for either the Kansas City Chiefs, the Green Bay Packers, or the New Orleans Saints. While these three clubs remain the frontrunners for OBJ's next stop, there is still time for the story to change.